The Criminal Minds Character Everyone Forgets Tim Curry Played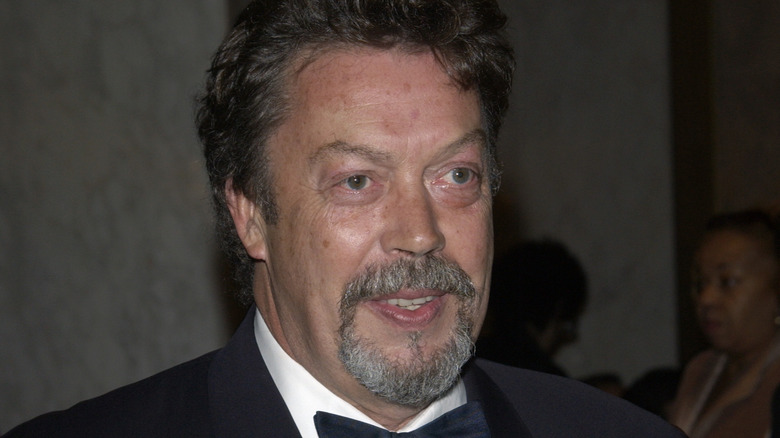 Featureflash Photo Agency/Shutterstock
From Broadway to film to voice acting, Tim Curry has done it all. He has far more than just a few acting roles under his belt, but he's best known for playing Dr. Frank-N-Furter, the mad scientist star of "The Rocky Horror Picture Show," and the shifty butler Wadsworth, who facilitates the chaotic murder mystery of "Clue."
So when Curry came to guest star on "Criminal Minds," they didn't cast him as just any serial killer of the week but instead gave him a role terrifying enough to be a season finale-level problem. Over the course of his two-episode arc, Curry turns his character into one of the most haunting villains of the show's run, easily putting him among the best celebrity unsubs in "Criminal Minds" history. Still, amidst a long career for Curry and over 300 other "Criminal Minds" episodes, it's easy to forget his short turn as "The Prince of Darkness."
Tim Curry plays a nighttime home invading killer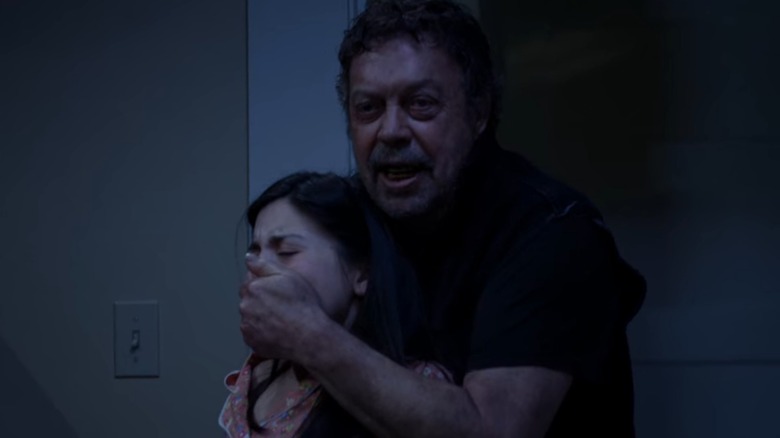 CBS
In 2010, Tim Curry starred as the roving serial killer nicknamed "The Prince of Darkness," aka Billy Flynn, who killed for years before tangling with the BAU in a two-part story that begins with the finale of Season 5, "Our Darkest Hour," and ends in the Season 6 opener, "Longest Night." When Los Angeles falls into a series of rolling blackouts, Flynn arrives to taunt the grown-up child of two of his past victims. His preferred method is to invade a home at night, often cutting the power, and then torture, rape, and kill the family, leaving any children alive. The character is inspired by the real serial killer Richard Ramirez, who also murdered people during brutal home invasions in Los Angeles.
With "Our Darkest Hour," the "Criminal Minds" producers were aiming for the scariest finale yet. "Who else can be the creepiest guy without saying a word?" writer and co-executive producer Erica Messer said to TVGuide. "Tim Curry is a dream. [Flynn] kills families, but always leaves one person alive, which is psychological torture for the rest of that person's life. ... He feeds off of making people powerless." They succeeded: Flynn turns out to be one of the grisliest unsubs of the series, especially in how he endangers and traumatizes children. These are not episodes for the faint of heart because Curry commits to giving the audience nightmares with his chilling performance.