The Character Everyone Forgets Tony Hawk Played In Police Academy 4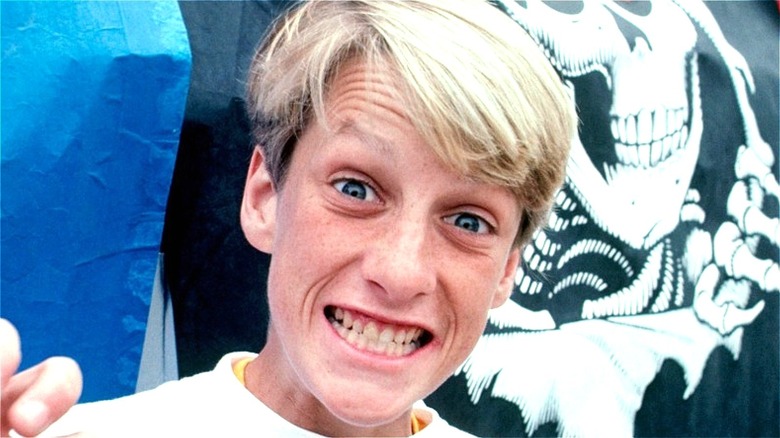 Doug Pensinger/Getty
The "Police Academy" movies are often considered classics in the eyes of comedy fans. The basic premise of the first installment, released in 1984, involves a new mayor enforcing a mandate that the police department, due to the high amount of crime within the city, loosens requirements on who can enter the academy to become an officer. A large cast of interesting characters enter the academy to be officers, going through quite the wild and hilarious ride before graduation. 
"Police Academy 2: Their First Assignment," was released only one year later in 1985, following the graduates of the class as they are assigned to their first precinct, and "Police Academy 3: Back in Training" then brings some of the original main cast back in training positions for competing academies. However, 1987's "Police Academy 4: Citizens on Patrol" takes a different turn in premise, stepping outside of the restraints of the academy itself. Instead of dealing with the police academy, one precinct decides to train everyday citizens to enforce the law alongside officers. Sergeant Carey Mahoney (Steve Guttenberg), who fans see grow to his position since the first installment of the franchise, is then tasked to head the project of training citizens.
Although the plot of "Police Academy 4" only changes things slightly, it was not approved by fans or critics. It earned a whopping 0% critic score and 38% audience score on Rotten Tomatoes. However, it does manage to feature some familiar faces who would go on to reach success within the entertainment industry and outside of it, including arguably the most famous skateboarder in history — Tony Hawk.
Tony Hawk played a skateboarder in Police Academy 4, unsurprisingly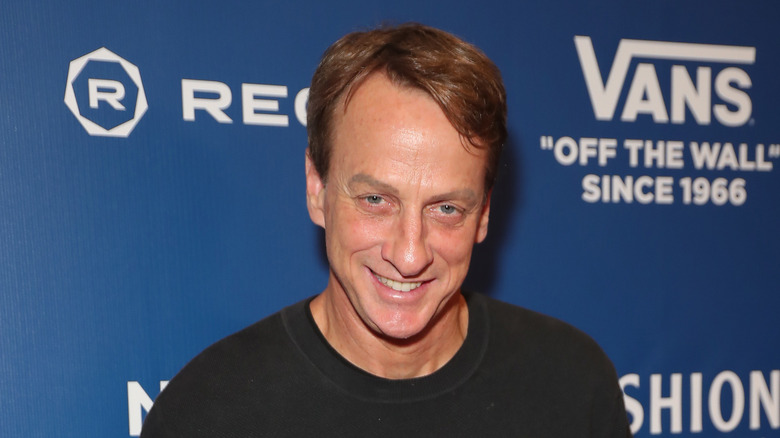 Leon Bennett/Getty Images
According to Tony Hawk's official acting credits, which are numerous for a professional athlete in any sport, one of his first roles ever while gaining fame as a young skateboarder in the late 1980s is in "Police Academy 4," as none other than "Skateboarder" (via IMDb). It's easy to miss his appearance, as his character doesn't have any lines. He's only featured in a montage of skateboarding alongside two other young skateboarders and supporting characters in the film — including David Spade's Kyle Rumford. The skateboarding clip only lasts a few minutes before Rumford heads to the mall and is confronted by police officers who warn him about not skateboarding earlier in the film.
Hawk would go on to be featured as himself in many other films and his own line of video games throughout the early 2000s, but eventually he would reach out to play roles unrelated to skateboarding. Hawk is also known for his roles as Caddy Driver in 2002's "xXx" featuring Vin Diesel and Astronaut in "Lords of Dogtown," and he plays the compelling character of Jake Sullivan in a 2005 episode of "CSI: Miami" titled "Game Over." Most recently, Hawk has played himself in popular shows like "Ballers," "The Masked Singer," and Nickelodeon's "The Casagrandes" animated series (via IMDb). Only time will tell how many other roles Hawk will appear in as himself, or if he'll again take opportunities as other characters moving forward.