Lionsgate To Acquire Hellboy Reboot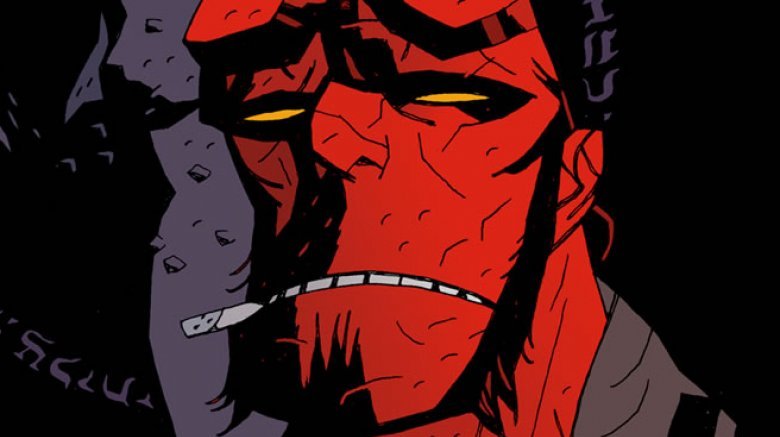 Dark Horse Comics
The Hellboy reboot has found a home.
Per The Hollywood Reporter, Lionsgate is in final talks to acquire the Neil Marshall-directed film. Titled Hellboy: Rise of the Blood Queen, the reboot will star Stranger Things actor David Harbour as the eponymous red-faced hero. Dark Horse Entertainment's Mike Richardson will join Larry Gordon (Hellboy, Die Hard) and Lloyd Levin (Watchmen) to produce. 
The reboot was first announced in May, when comic book artist Mike Mignola took to Facebook to reveal that his devilish character would rise again on the silver screen. Unfortunately, the news also detailed that former Hellboy film franchise director Guillermo del Toro and original Hellboy actor Ron Perlman wouldn't join the project. And though fans were initially dismayed at del Toro and Perlman's absence in the upcoming movie, Perlman himself as given his replacement the stamp of approval. In the past, Perlman wished Harbour the best of luck with the reboot and even had dinner with him to discuss the film.
Hellboy: Rise of the Blood Queen has been billed as an R-rated refresh that will kick off a new beginning in the Hellboy pantheon, which includes 2004's Hellboy and 2008's Hellboy: The Golden Army. The first two films dive deep into the character of Hellboy, a demon raised by a kind-hearted professor, battling waves of otherworldly villains in his position at the Bureau for Paranormal Research and Defense. Plot details for the reboot are sparse at this point in time, but filming is reportedly set to kick off this fall. 
As we wait to find out more about Hellboy: Rise of the Blood Queen, check out how the cast of the original film should really look.