The Dr. Bekker Scene That Went Too Far On Chicago Med
There's a lot more going on behind "Chicago Med" than meets the eye. Yes, it's a network medical drama about the lives of ER doctors in a fictional hospital set in Chicago. But the show dedicates just as much time to the personal dramas of the main characters as it does to the medicine — if not more so. In fact, it's hard for things to be more dramatic than the toxic relationship between Dr. Ava Bekker (Norma Kuhling) and Dr. Connor Rhodes (Colin Donnell).
Rhodes and Bekker have an interesting relationship, to say the least. Beginning in Season 2 of the NBC series, their relationship starts out with plenty of friendly but intense competition, inspiring them to become better doctors as they start to get more involved with one another. Eventually, their little workplace rivalry evolves into a romantic tryst, but it isn't meant to last forever. Once Rhodes starts experiencing a change of heart, the show leans hard into the "bitter ex-lover" trope with Bekker's story arc, leading to one of the most brutal scenes in the history of the show.
Dr. Bekker dies after murdering her lover's father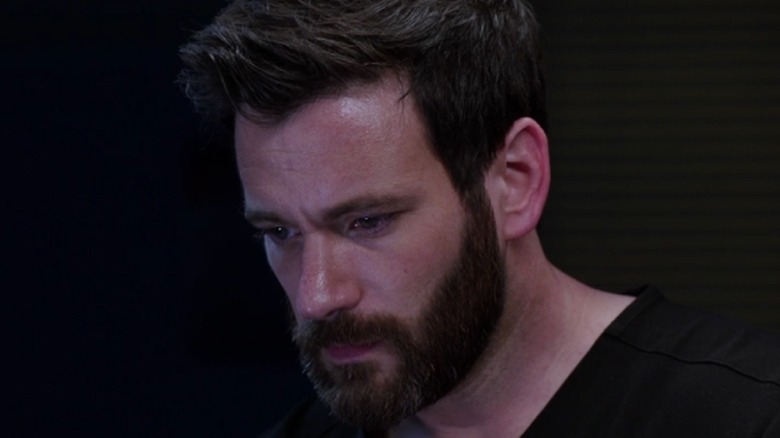 NBC
The relationship between Ava Bekker and Connor Rhodes in "Chicago Med" starts off normal and sweet, with their first kiss finally happening in the middle of Season 2. At first, everything seems great, but in Seasons 3 and 4, Bekker does a 180° turn and becomes obsessive and unreasonable, leading Rhodes to consciously step back from their relationship. Bekker doesn't respond well to this, acting in increasingly damaging ways, including becoming involved with Rhodes' father to get funding for the hospital. At the end of Season 4, she goes to such extremes so that her and Rhodes can be together that she poisons his father with synthetic insulin. Then, when she finds out that they can trace the insulin back to her, she dies by suicide in Rhodes' arms. It's arguably one of the most shocking scenes in network TV.
Fans weren't happy with how the scene played out either. Interestingly, though, they were more concerned with the storyline itself than the violence. This sizable Reddit thread dedicated to complaints about how "Ava Bekker was ruined by the writers" has over 73 upvotes, with many of the follow-up comments agreeing that turning Bekker into "an obsessive and manipulative" person just "didn't fit." Some even admitted that they stopped watching the show because of it, and it isn't hard to understand where they're coming from. Right after this storyline, which ends in the Season 5 premiere, both Norma Kuhling and Colin Donnell left the show, with Deadline stating that it was because of "creative reasons related to the characters' story evolution," so it's possible that this story arc also drove the actors themselves out of "Chicago Med."
If you or anyone you know is having suicidal thoughts, please call the National Suicide Prevention Lifeline​ at​ 1-800-273-TALK (8255)​.