Whatever Happened To Jenilee Harrison From Three's Company?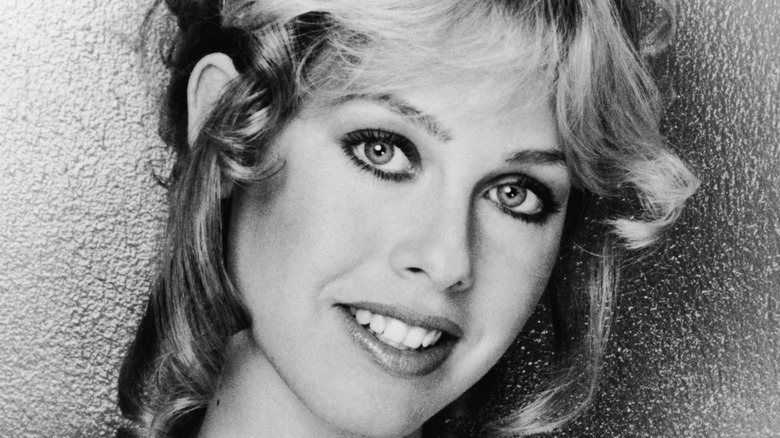 Hulton Archive/Getty Images
"Three's Company" originally starred John Ritter, Joyce DeWitt, and Suzanne Somers as Santa Monica roomies Jack Tripper, Janet Wood, and Chrissy Snow. But five seasons in, someone new was knocking on their door. In 1980, Jenilee Harrison replaced Somers after the show's breakout star was fired over her salary demands. Harrison played Chrissy Snow's cousin, farm girl Cindy Snow, for two seasons on the ABC sitcom. The character was known for her klutzy behavior and slapstick-style antics.
Like Somers before her, Harrison's "Three's Company" character was also portrayed as ditzy, but the former sitcom star has admitted that it wasn't all fictional. During a reunion for the 40th anniversary of "Three's Company," Harrison revealed that the writers "incorporated a lot" of who she was at the time into the scripts. "I was really young when I got on that show, 19 or 20 years old," she said in an interview with Antenna TV. "So I was, truly had a lot of naivete."
It didn't take long for producers to phase Harrison's character out. By Season 6, Cindy announced she was moving out of the apartment to attend school at UCLA, and  Priscilla Barnes appeared as a much less clumsy new roommate, nurse Terri Alden. "Three's Company" historian Chris Mann said Harrison never really had a chance to fill Somers' shoes. "Jenilee was, I think, too young and thrown in there with little direction," he told Closer Weekly in 2019. He noted that Barnes fared a little better because she wasn't cast as a Chrissy copycat. "
Jenilee Harrison stopped acting 20 years ago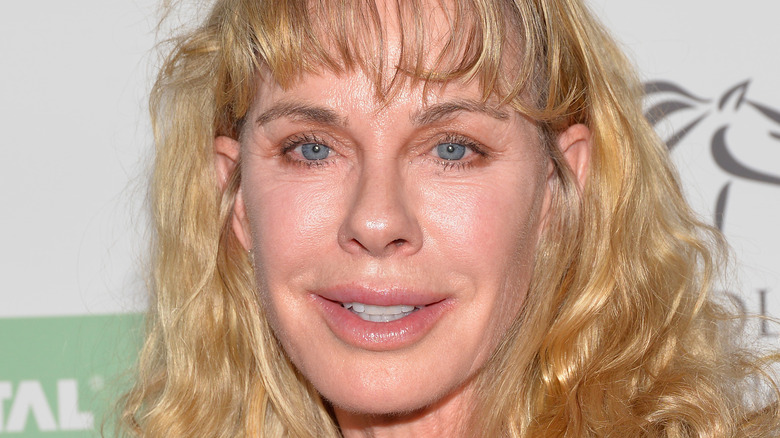 Michael Tullberg/Getty Images
Luckily, Jenilee Harrison was able to break out of the dumb blonde mold. After leaving "Three's Company" in 1982, she was cast for a successful run as Jamie Ewing on the CBS drama "Dallas." She also showed her face in several infomercials in the 1990s, such as this one for the "Infinite Dress." Harrison continued to act sporadically throughout the 1980s and '90s, but her last acting credit was in the 2002 TV movie "The Power," per IMDb.
Since that time, she has put a focus on her real estate investments in California. Harrison has been married for nearly 30 years to celebrity chiropractor Bruce Oppenheim — the ex-husband of Cybill Shepherd, per UPI. In 2003, the Los Angeles Times reported that the wealthy couple purchased a small ranch in Agoura Hills and a second property in Sherman Oaks. At the time, the outlet noted that Harrison also had some television-producing projects in the works.
While she no longer acts, Harrison enjoys hobbies such as taking care of animals and racing cars, according to a "Three's Company" fansite. But she also seems to have nostalgia for her days as a TV star. In 2017, she reunited with former co-star Richard Kline (Larry Dallas on "Three's Company") for the '70s Rock & Romance Cruise, per Tribune Media.