The Real Reason Suzanne Somers Was Fired From Three's Company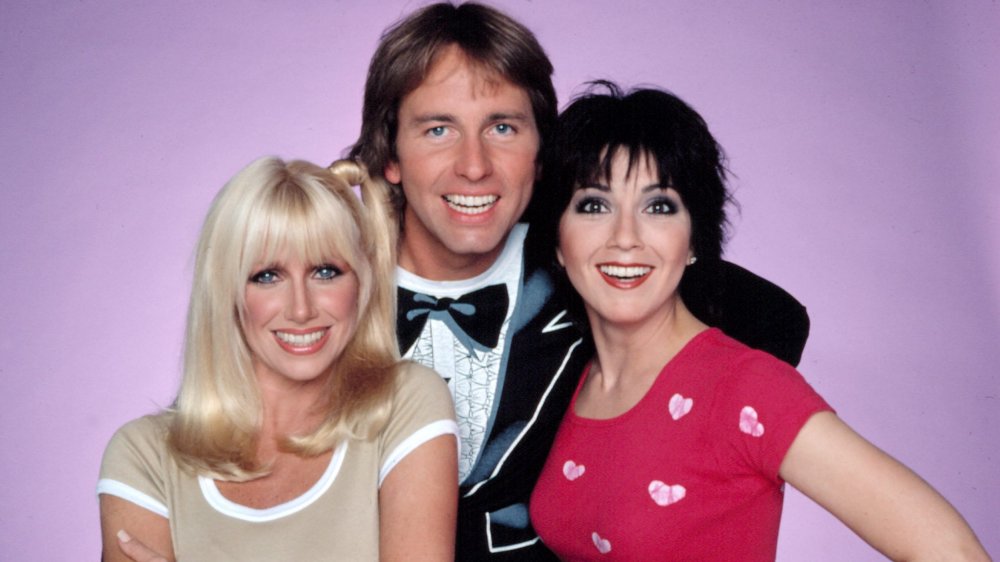 ABC
In 1980, Suzanne Somers was arguably the most popular character on one of the most popular shows on television: Three's Company, which introduced the world at large to the comedic talents of John Ritter, and also gave us a theme song so catchy that we guarantee it's playing in your head right now. Somers' role on the series was likely never meant to be such a well-loved one; she played Chrissy Snow, the airheaded "blonde bimbo" who shared an apartment with roomates Janet (Joyce DeWitt) and Ritter's excellently named Jack Tripper. But Somers' warm performance and excellent comedic timing — not to mention her bombshell looks — made her a household name in the early seasons of Three's Company's run, so it was pretty puzzling to fans when Chrissy's presence was severely reduced during the fifth season — and eliminated altogether for the final three of the show's eight-season run.
Unfortunately, it was the very popularity of Somers' character — along with the chauvinistic attitudes of ABC network executives at the time — which led to her dismissal from the series that had catapulted her to stardom. When Somers' contract came up for renegotiation in between seasons 4 and 5, she noticed that although Chrissy was bringing more and more eyeballs to the series every season, Ritter was making more than she was — a lot more. Somers rightly decided that it was a situation that needed to be rectified, and in attempting to do so, she dealt a serious blow to her own career while setting the stage for a fight that is still raging four decades later.
Suzanne Somers says she was fired for asking for equal pay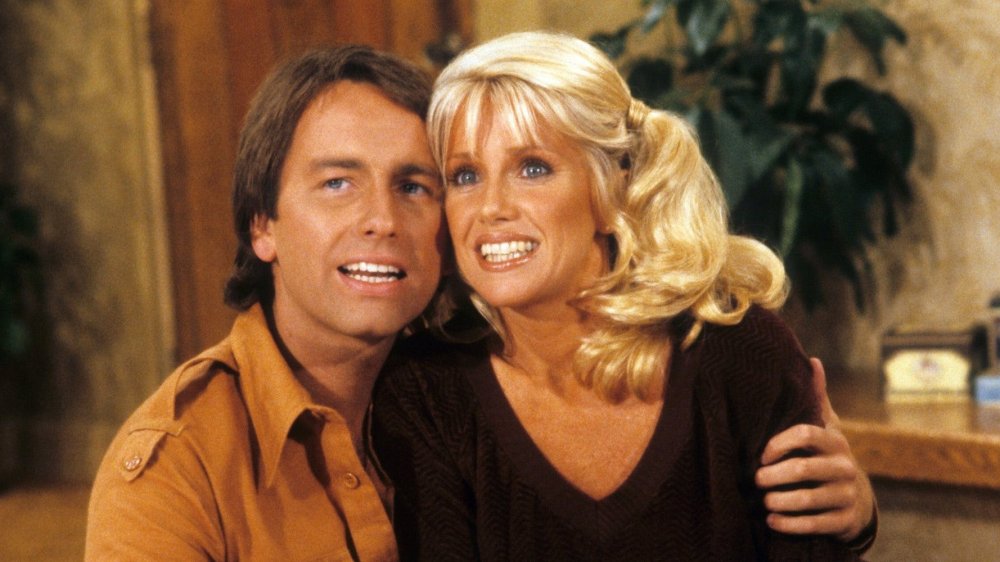 ABC
Somers requested what would have been, admittedly, one whopping raise — from $30,000 per episode to $150,000. However, she had a pretty good reason for asking for that specific amount: it was what Ritter was making, and she was well aware that the male stars of some other shows (like Alan Alda of M*A*S*H* and Carroll O'Connor of All in the Family) were pulling down that kind of cash, even though their shows weren't as highly rated as Three's Company (via Business Insider).
ABC responded by offering Somers a paltry $5,000 per episode raise, which led to a bizarre standoff. Initially, ABC was unwilling to simply replace Somers due to Chrissy's popularity, so the network had Three's Company's writers come up with a sick relative for Chrissy to care for. For most of the show's fifth season, the character appeared only in brief segments in which she spoke on the phone to her roommates — segments which were shot on a different soundstage, separate from the rest of the cast.
When Three's Company's ratings held relatively steady despite Chrissy's reduced presence, the network decided that the situation had tilted in its favor — and according to Somers' husband Alan Hamel, whom she married in 1977, the brass decided to attempt to nip any future conversations about pay parity in the bud.
"Laverne & Shirley had just negotiated a monster deal, and afterwards, they decided they needed to make an example of female actresses so that no other woman would ask to be paid what men were making," Hamel said in a recent conversation with People. "And then [Suzanne] was fired."
He continued, "It worked because for years, no woman asked to be paid what men were making, until Roseanne [Barr]. But Suzanne was the first feminist to ask to be paid what the men were making."
The fight over equal pay for women in Hollywood is far from over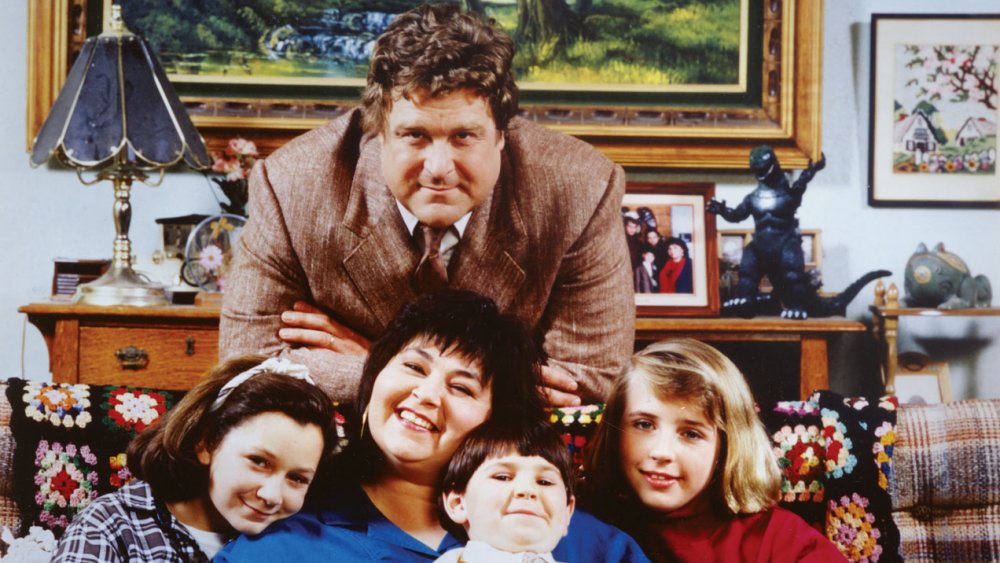 ABC
Somers agreed with that assessment in a separate interview with Good Housekeeping, saying, "They couldn't have done it today, but that was the climate back then." Indeed, in the decade or two following the public spat, there certainly appeared to be some progress made in terms of pay parity: Roseanne Barr's eponymous '90s sitcom made her the second-highest paid woman in entertainment behind only Oprah Winfrey by late in that decade, for example, and the female stars of mega-hits Seinfeld and Friends both pulled down checks on par with their male co-stars.
But generally speaking, the climate which Somers described as being to blame for her Three's Company canning is still a factor today, as the sizable pay gap between men and women in showbiz has decidedly not closed. This can be seen industry-wide, but one need look no further than the top of the heap to identify the effect: in 2018, Vanity Fair reported that Mark Wahlberg was the highest-paid actor in the world, having made $68 million the previous year. The world's top-paid actress, Emma Stone, made just over a third of that total with $26 million. Just last year, a study indicated that on average, female movie stars make $1.1 million less per picture than their male counterparts (via Bustle).
Getting fired from Three's Company was a blessing in disguise for Suzanne Somers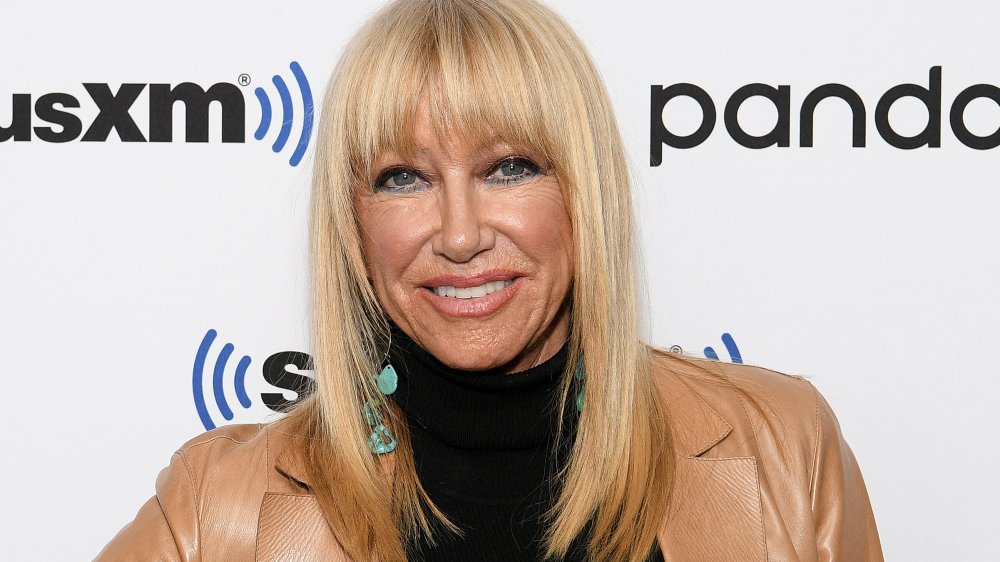 Dia Dipasupil/Getty Images
In conversation with People, Somers admitted that her career likely would have remained one-tracked if she hadn't been fired from Three's Company (and subsequently ostracized because of how her connection to the series was severed). "I probably would have never left network series. I would have kept on going and probably been in every sitcom after that were it not to end the way it ended," the actress said. "But I was ostracized. So I went away."
However, this wound up being a gift for Somers, as being let go from Three's Company allowed her the freedom to pursue her true creative passions. Her professional life rebounded in a big way post-Three's Company. She became a successful spokesmodel and entrepreneur (remember her being the face of the Thighmasters in the 1990s?); wrote a collection of self-help books (including the latest, A New Way to Age); and even returned to network television — on ABC, no less — in the '90s sitcom Step by Step. 
"That was the great thing about being fired. I would have never been able to do what I do now," said Somers. "Life is a roller coaster. When it's high, everything is groovy and everything is great and we've had so many highs. The lows aren't as much fun, but that's when you learn. All careers hit walls. But I reinvent myself. And I keep going."