The NCIS Moment That Went Too Far According To 27% Of People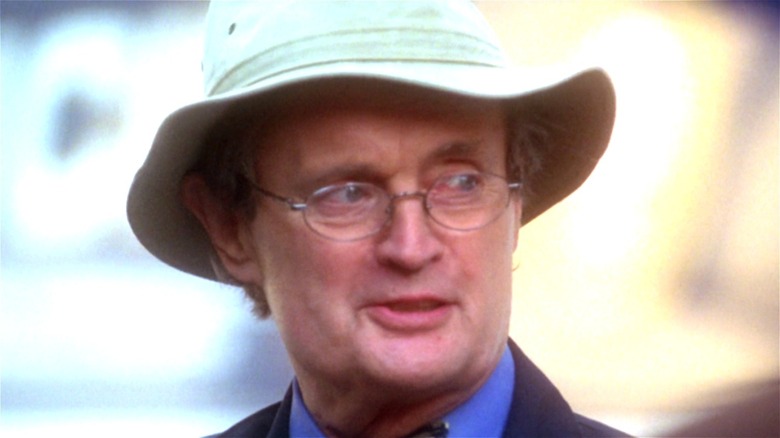 CBS
Few shows get to stay on the air for very long these days. "NCIS," which premiered on CBS in the fall of 2003 as a spin-off of the Naval legal drama "JAG," is one of the few exceptions to that rule. Based on a real-life organization known as the Naval Criminal Investigative Service, the series, which recently entered its 19th season on the network, follows a fictional team of NCIS agents as they solve crimes related to the U.S. Navy or Marine Corps. For 18 seasons, the team at the heart of the show was led by Mark Harmon's Special Agent Leroy Jethro Gibbs while various other characters came and went.
But when a show has been around as long as "NCIS" has, there are bound to be moments that don't sit well with fans. Taking that into account, Looper surveyed 628 people from across the United States to find out which "NCIS" moment they personally believe went too far, and the responses were varied. Some of the results made a lot of sense, but others were rather surprising.
NCIS fans are still heartbroken over these deaths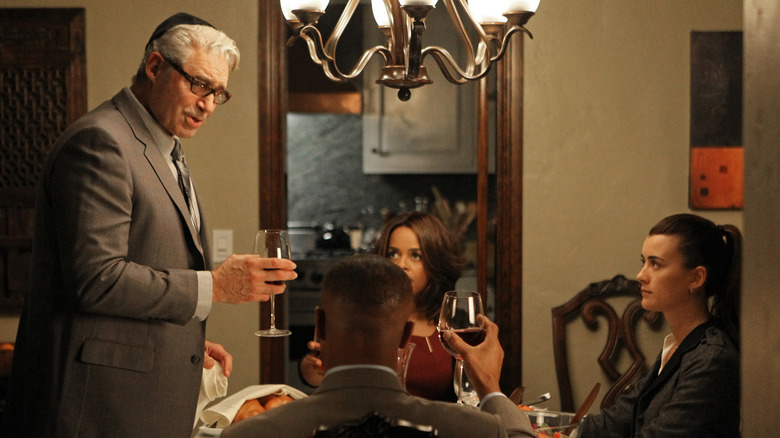 Monty Brinton/CBS
According to Looper's survey, 27.23% of respondents believe that the moment in the Season 10 episode titled "Shabbat Shalom," when Ziva's father (Michael Nouri) and Director Vance's (Rocky Carroll) wife Jackie (Paula Newsome) are both killed in a shootout, is the one instance in which the show went too far. It was an emotional episode that still brings "NCIS" fans to tears today.
Ducky (David McCallum) dating a serial killer in Season 9 placed second in the poll, garnering 21.82% percent of the total vote. Additionally, Tony (Michael Weatherly) getting the pneumonic plague had 17.83% of respondents most upset, while 14.33% of those surveyed cited the death of Agent Kate Todd (Sasha Alexander) in Season 2 as the moment the show went too far. Kate's death was the first major character death in the show's long and storied history, and although many characters would come and go over the years, that moment has always been a difficult one for fans to accept. That said, Ziva (Cote de Pablo) killing Kate's murderer in Season 3 was also surprisingly voted as being the moment when "NCIS" went too far by 10.67% of the poll's respondents.
Perhaps unsurprisingly, just 8.12% of respondents said Tony and Ziva's kiss in Season 11 was the moment the show went too far. "Tiva," as the couple is known to fans, was quite popular, so the low percentage of votes that moment received is hardly surprising. However, it does speak to the fact that not everyone loved the pairing and that some people still watch "NCIS" just for the criminal investigations and not for the personal relationships.