How Peacemaker's Vigilante Should Really Look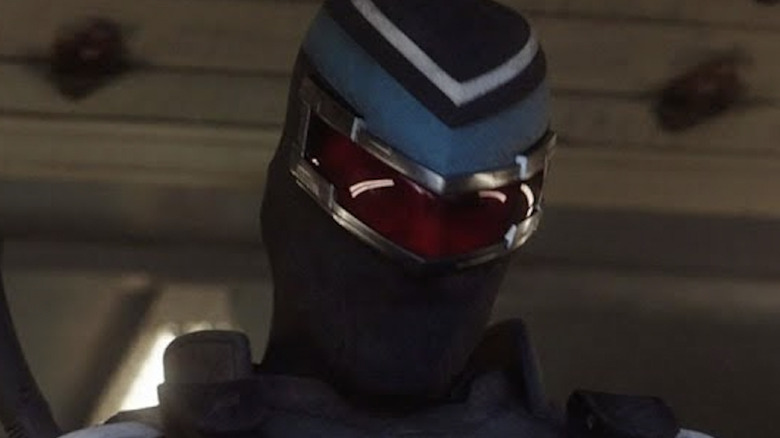 Warner Bros./HBO Max
James Gunn's "Peacemaker" series focuses on Christopher Smith (John Cena) after the events of "The Suicide Squad," as he takes on a new mission for a mysterious black-ops team reporting to Amanda Waller (Viola Davis). Leading the team is Clemson Murn (Chukwudi Iwuji), who also works with Emilia Harcourt (Jennifer Holland), John Economos (Steve Agee), and Leota Adebayo (Danielle Brooks). They're tasked with supporting Peacemaker as he assassinates bizarre individuals they designate as "butterflies." But another crime-fighting hero joins the mission as time goes by, Peacemaker's violent best friend: Vigilante, aka Adrian Chase (Freddie Stroma).
This isn't the first time Vigilante has shown up on the small screen, as a version of the character appears in "Arrow" Season 5. The CW series takes Vigilante in a different direction, and it isn't Adrian Chase hiding under the costume. But in the DCEU's "Peacemaker" Vigilante is still Chase, although he keeps his real identity hidden from Smith. Chase also loves being a costumed crusader and has a much more positive outlook on life than his comic book counterpart. There are a few other differences between the on-screen Vigilante and the comic character, especially his physical appearance.
Vigilante should have bright blond hair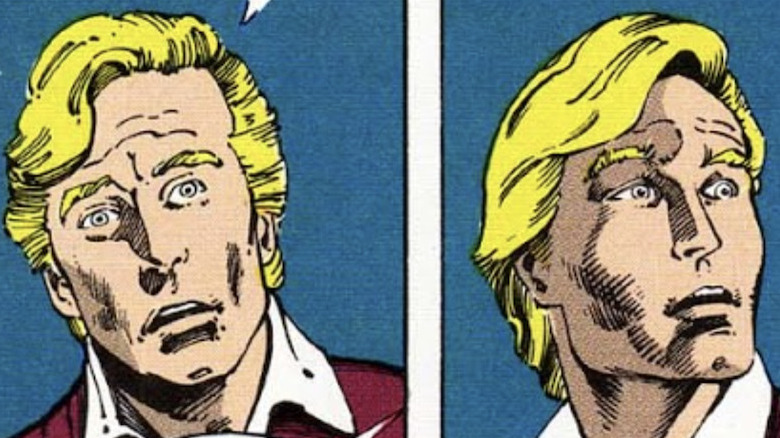 Steve Erwin/DC Comics
Firstly, James Gunn has faithfully adapted the classic Vigilante costume into live-action, keeping the white and blue stripes adorning Adrian Chase's suit — alongside the bright red visor on his balaclava. It's a tactical suit fitted with armored plates that will likely be quite useful when he's cleaning up the streets and going up against bad guys. He's also got the same violent streak as Vigilante in the comics, as the Project Butterfly team points out that he's wanted in connection with several murders. So it isn't surprising that he's best friends with Christopher Smith.
But what about Chase himself? Well, in the "Vigilante" comics of the 1980s, Chase is depicted with blond hair and blue eyes (via Fandom) which is a little different than Freddie Stroma's brown locks and green eyes in the show (though, interestingly, the actor is apparently natural blond). The comic version of Chase also doesn't wear glasses, but Stroma's take on the hero wears a large pair of specs in "Peacemaker" Episode 1, titled "A Whole New Whirled." Chase is also meant to be 6' 2" — which is just a little taller than Stroma, who stands at 5' 11" (via IMDb).
But really, the specifics don't matter too much when Freddie Stroma brings such charismatic energy to the screen. "Peacemaker" currently holds a 94% critic rating on Rotten Tomatoes, so the minor differences aren't a big issue at all.