The Big Bang Theory: The Worst Part Of Howard And Bernadette's Relationship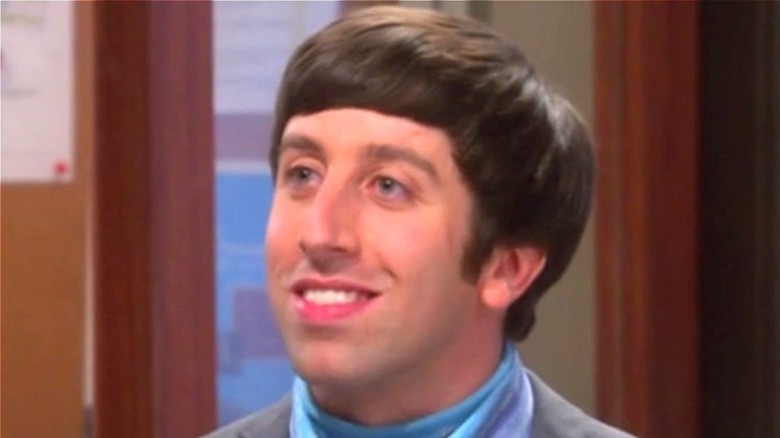 CBS/Hulu
In the age of splintered viewing habits, and what feels like as many streaming services as cable channels, "The Big Bang Theory" may have been the last sitcom ratings juggernaut on network television for a long time. Airing for 12 seasons on CBS from 2007-2019, the series centered around brainy roommates and their ever-evolving circle of friends developed into one of the biggest shows this century. Starring Jim Parsons, Johnny Galecki, and Kaley Cuoco, "The Big Bang Theory" racked up 55 Emmy nominations and 10 wins in its incredible run. 
Prolific creator Chuck Lorre was behind the popular show, which gained momentum in its first few years until it averaged around 20 million viewers at its peak — a number no other sitcom has come close to since, including the successful spinoff "Young Sheldon," which is currently in its 5th season. "The Big Bang Theory" won viewers over with the eccentric centerpiece character Sheldon Cooper (four-time Emmy winner Parsons), a brilliant physicist who struggled with personal connections, and the various relationships that sprang from his world.
Among these relationships was the unlikely romance — and we're talking degrees here since every coupling on the show seemed unlikely on the surface – between gawky engineer Howard Wolowitz (Simon Helberg) and mousy-voiced but tough-as-nails microbiologist Bernadette Rostenkowski (Melissa Rauch). This particular oddball pairing began as an awkward blind date and ended with a marriage and two children. Okay, then.
To be sure, there were many laughs to be had from this bizarre love story, as well as from the dynamic Bernadette brought to the rest of the group. However, there was an element of their courtship that was always a little tough to swallow.
Howard and Bernadette aren't better together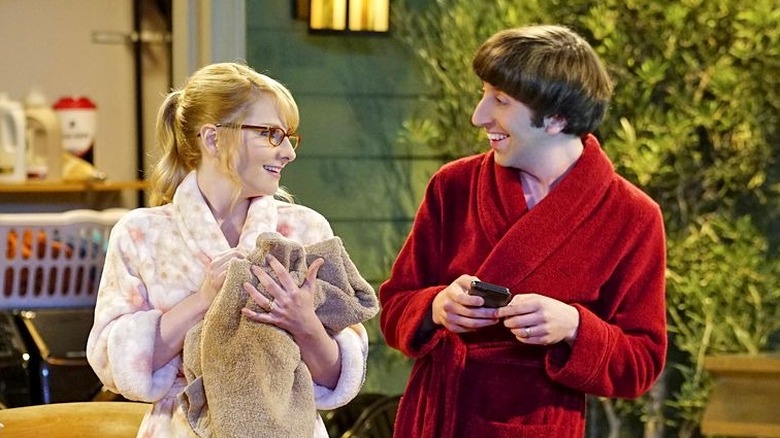 CBS
Unlike the other couplings on "The Big Bang Theory," Howard and Bernadette never really make each other better people. Their differences play to the humor, but neither of them changes very much. Maybe this is because they both have such strong personalities. Being a strong female character (and the breadwinner), she definitely keeps him in his place, but he reverts to form every chance he gets. Meanwhile, his effect on her is hard to even detect. It's clear she loves him, though we never really get a good reason why, and together, they are basically the same as when they are apart.
Contrast this with the Sheldon and Amy (Mayim Bialik) or Leonard (Johnny Galecki) and Penny (Kaley Cuoco) relationships, where each of them makes the other stronger, and better at managing their flaws. Amy helps Sheldon relate to the outside world (to whatever extent seems possible), while he helps her come out of her shell — and feel like the sane one. Likewise, Leonard and Penny both gain confidence from each other — she becomes much more independent with him, and he is slightly less neurotic with her. Eventually.
Howard and Bernadette bicker and act like lovers, but without really seeing how they grow as people by being together, it all just feels a little hollow. The audience is basically asked to take their word for it that they love each other, without providing much credible evidence.
"The Big Bang Theory" provided us with many laughs, and wonderfully drawn sitcom characters–but the Howard/Bernadette marriage wasn't really the better for it.