The Big Bang Theory Couple Fans Agree Have No Chemistry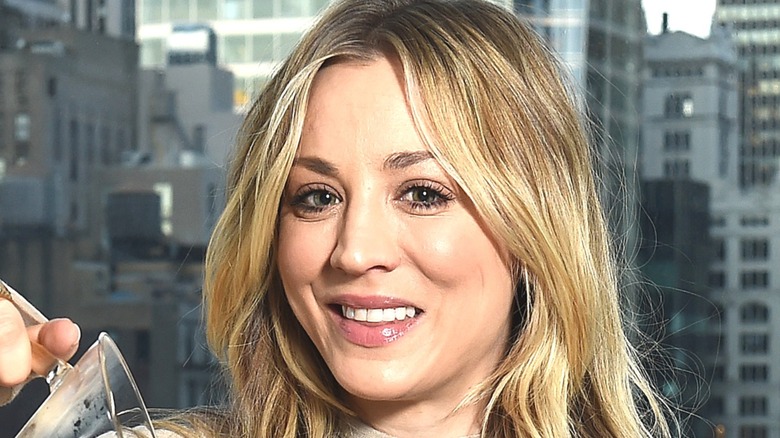 Ilya S. Savenok/Getty Images
"The Big Bang Theory" was a huge success for CBS during its 12-season-long run on the network. The sitcom took Leonard Hofstadter (Johnny Galecki), Sheldon Cooper (Jim Parsons), Raj Koothrappali (Kunal Nayyar), and Howard Wolowitz (Simon Helberg) from single nerds on the prowl to married men with children either on the way or newly born. Well, everyone except for Raj, who remained single when the show ended.
Each man met their match with a different woman; Leonard partnered up with neighbor Penny (Kaley Cuoco) after a long on-again/off-again relationship. Sheldon found Amy Farrah Fowler (Mayim Bialik) through an online dating website, and though they tried to keep things platonic, they were married before the show ended. Lastly, Howard ended up married to Bernadette Rostenkowski (Melissa Rauch) with two children after they were introduced by Penny.
But not all of these pairings were a big hit with fans. Which of these couples on "The Big Bang Theory" were chemistry-free, according to fans posting to the r/Television subreddit?
Fans call Leonard and Penny's relationship 'toxic'
According to u/ScabbitAllPro, "Leonard and Penny are so toxic for each other, but Leonard is such a nothing character that they never knew what else to do with him." The Redditor then pointed out that the characters should be in their 30s, but at the time of their posting (around the time when Season 9 was airing), Penny and Leonard were living in two different apartments because of Leonard and Sheldon's preestablished roommate agreement.
u/itdothstink disagreed with u/ScabbitAllPro's observation, stating that "I'd say all of the couples on The Big Bang theory are horrible couples that seem to be generally well-liked." 
The Leonard/Penny relationship is often named by fans down at the "Big Bang Theory" subreddit as a toxic force, with fans there referring to the pairing as "just horrible together" and others referring to the show's writing as "sloppy" regarding the romance and suggesting that the relationship is one-sided in Penny's favor.
Whether viewers found the relationship adorable or horrifying, it was still a hugely important part of the long-term success of "The Big Bang Theory."