Will We See Master Chief's Face In The Halo TV Series?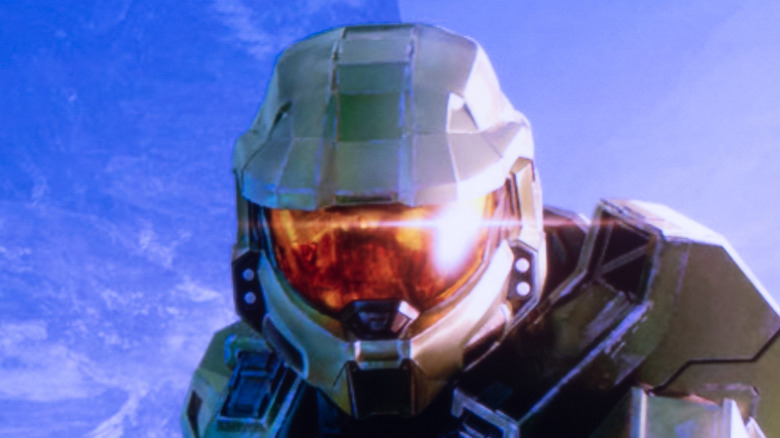 Miguel Lagoa/Shutterstock
The "Halo" series has been an on-again-off-again idea for years, and fans of the video game franchise are eagerly awaiting the show, which is set to premiere in 2022. The project will no doubt draw the attention of those familiar with the franchise as they watch with curiosity to see how the live-action version is similar to — or different from — the games.
A few changes are to be expected, as with all adaptations. Still, for the most part, live-action versions of video games are now more faithful to the storyline while remaining entertaining for a variety of viewers. For one, Master Chief, who is one of the most popular characters in the gaming community, will be portrayed by Pablo Schreiber.
It's well-known among those who play "Halo" that we never see the man behind the helmet. Master Chief's face has never been revealed throughout the entirety of the franchise, which spans back to 2001. Now, however, there may be reason to believe that the tradition of mystery may be coming to an end as a teaser trailer hints at the possibility of seeing Master Chief's face.
There hasn't been any official word on a Master Chief face reveal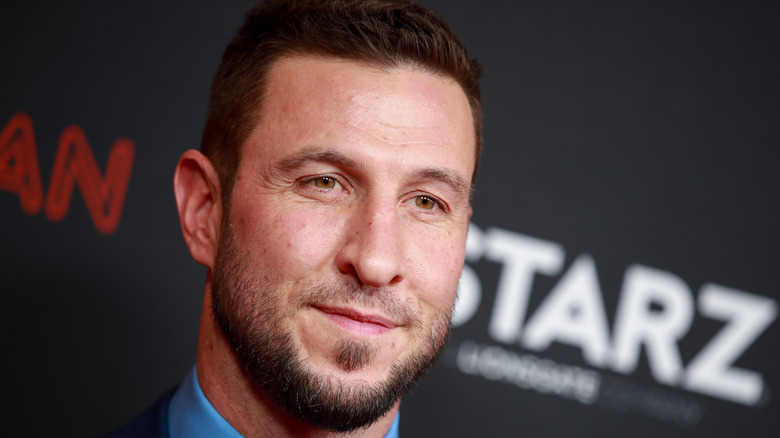 Rich Fury/Getty Images
The idea of revealing Master Chief's face in a live-action series wouldn't be so farfetched since the primary purpose behind keeping his identity a mystery is to keep the game's players engaged. By shielding the character's appearance, players enjoy gameplay while feeling more connected to the storyline as they can easily imagine that they are the person in the helmet. With the gameplay portion of the story removed, the doors of possibility are open for change.
There haven't been any official statements on whether or not the helmet will be fully removed and the tradition that has gone on for over 20 years, broken. In 2019, Showtime President for Entertainment Gary Levine told Deadline that we'll have to "wait and see" whether or not Master Chief will show his face. But through clever and creative marketing showing portions of Master Chief without his armor or helmet in the teaser trailer, it's not a possibility that can be entirely ruled out either. 
At this point, the only option is to wait and see what sort of changes the live-action adaptation brings. Paramount+ has yet to reveal an exact date for the series, though it can be expected later in 2022.