Some Criminal Minds Fans Have Unpopular Opinions About Maeve
Despite its popularity, the crime procedural "Criminal Minds" gave its fans many things to dislike over the course of 15 seasons. At several points, the show's writers drew the ire of upset fans due to a plot or subplot, or characters being written off. Sometimes, however, even the popularly-loved plots were victim to unpopular fan opinions. 
One such opinion is about the otherwise admired tragic arc of Dr. Spencer Reid (Matthew Gray Gubler) and Maeve Donovan's (Beth Riesgraf) short-lived romance. After getting headaches in Season 6, Reid seeks out Maeve, a geneticist, to help him find what's causing them. Though all of this is only revealed in Season 8, when Maeve becomes Reid's girlfriend, and we learn she's in hiding because of a stalker.
After her introduction, though we don't see her face, things unravel quickly. Maeve's stalker kidnaps her and despite all the attempts from Reid to save her, Maeve is murdered in the episode "Zugzwang." Sadly, the first time Reid sees Maeve also becomes the last.
For many fans, Reid and Maeve's love story plot is the most heartbreaking in the series. Some, on the other hand, hold the opposite view when it comes to Maeve's character and the way Maeve and Reid's story was written.
Some Criminal Minds fans simply didn't love Maeve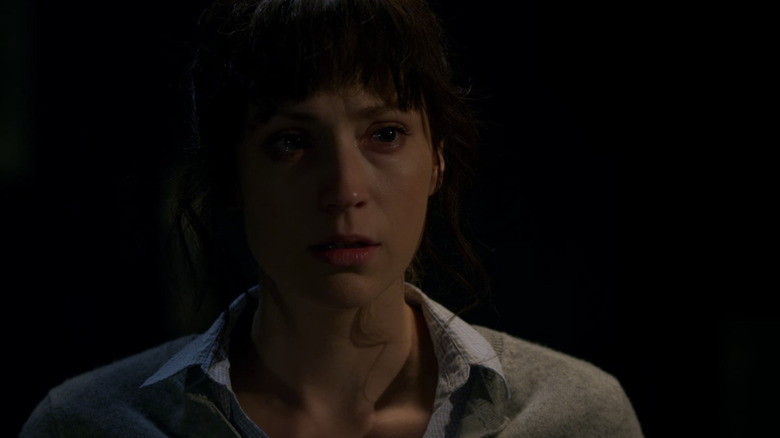 CBS/Netflix
On a "Criminal Minds" subreddit discussing unpopular opinions about the show, u/Runtyyy pointed out the strange transition of Reid and Maeve's relationship from a professional to a romantic one.
"I didn't love Maeve,"  u/Runtyyy wrote. "I think it's because as someone with a medical background I find it wildly inappropriate that their relationship started with a health-professional-patient dynamic with Maeve viewing Reid's MRI scans and offering professional advice to treat his headaches, then ventured into more romantic overtones with Maeve still advising him on headache treatment."
Redditors also called out Maeve's repeated refusal to take the BAU's help to track down her stalker, and the fact that she didn't tell Reid about her fiancé.
U/jiffyfly6 said, "It's not even that it was kept secret because of a stalker. It was secret because she was engaged and wouldn't seek help to find her stalker. She may have been his [Reid] intellectual equal but she was an idiot and made Reid less useful as well."
Meanwhile, u/whoooisthis had issues with the way the couple's story was written: "I think it would have been way more impactful if we saw more of their relationship develop throughout episodes. There was no real development or build-up to their relationship and that caused me to not feel very connected to her character."
While Reid and Maeve's story ended horribly, fans were pleased to know that Reid, after several other tragedies, was eventually able to move past it.