The Character Everyone Forgets Dylan O'Brien Played On New Girl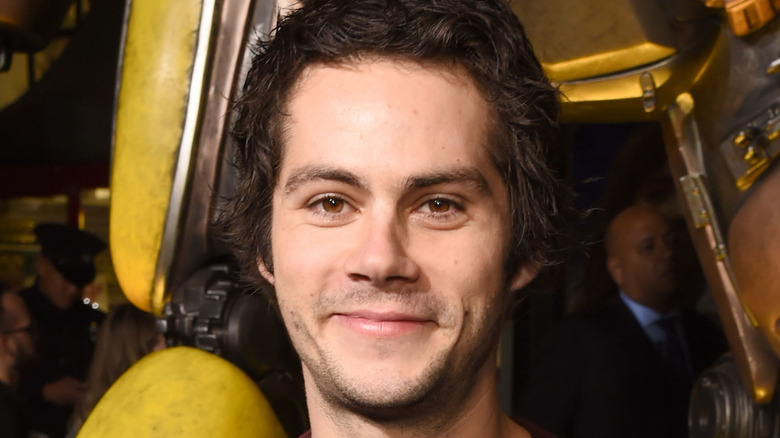 Michael Kovac/Getty Images
After achieving breakout success on the way-better-than-it-ever-had-any-right-to-be MTV reboot of "Teen Wolf," Dylan O'Brien has quietly set about becoming one of the best-loved and most versatile young talents in Hollywood. At just 30 years old, the talented actor has not only starred in a hit TV series, but fronted his own big-screen franchise ("The Maze Runner"), lent his voice to another (he voiced Bumblebee in the "Transformers" character's 2018 solo film), and left hearts a-flutter in a well-received adventure rom-com ("Love and Monsters").
While "Love and Monsters" helped cement O'Brien as someone who can get a laugh on the big screen while also playing a romantic lead, he'd already more than proven as much on the small screen. In fact, one heart that O'Brien made skip a beat in the television realm belonged to none other than the dorky and adorable Jess Day (Zooey Deschanel) in "New Girl." Here's who the "Love and Monsters" star played in the popular Fox comedy series. 
Dylan O'Brien played a memorable figure from Jess' past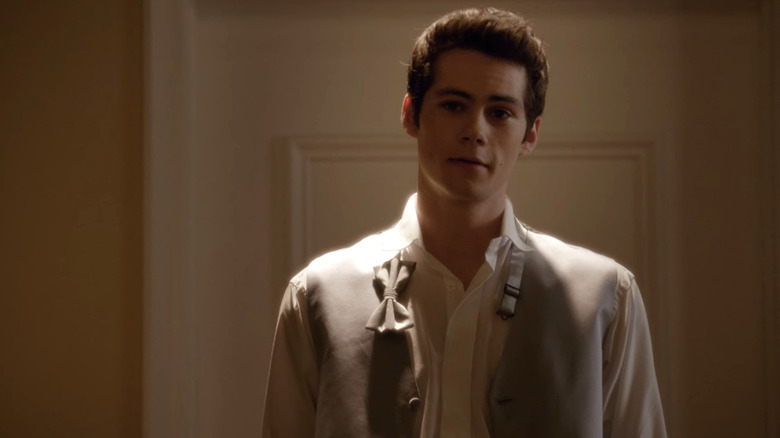 Fox
Despite his current heartthrob status, fans may be surprised to learn that no relationship between Jessica Day and Dylan O'Brien's character actually blossoms in "New Girl." Even still, O'Brien's character (known only as "The Guy") nearly played a major role in Jess' romantic life, with the actor portraying the guy she almost lost her virginity to in a hilarious one-off appearance (via IMDb). Jess recounts their encounters in a "New Girl" Season 2 episode appropriately titled "Virgins," which finds her and her kooky flatmates telling tales of their sexual woes to see which of them had the worst first-time experience.
That title ultimately goes to Winston (Lamorne Morris), but Jess' prom night disaster easily could've taken the cake. While the night starts off well enough, with her and her date ditching their school dance to go "freak" in a hotel room, things do not ultimately go according to plan and Jess eventually seeks some solitude in the hotel hallway. There, she meets O'Brien's guitar-strumming character, whom she forms an instant attraction to before her date turns up again and quickly kills their vibe.
A few years later, Jess bumps into O'Brien's unnamed guy again after moving to Los Angeles. They try, but ultimately fail to pick up where they left off, with O'Brien savvily turning the man's erotic agony into tragi-comic farce before exiting Jess' life forever.
All in all, to say that O'Brien's guest appearance in the show is hilariously memorable would be an understatement, even if Zooey Deschanel's Jess would probably love to be able to forget all about him.