We Finally Know Where Eternals Fits In The MCU Timeline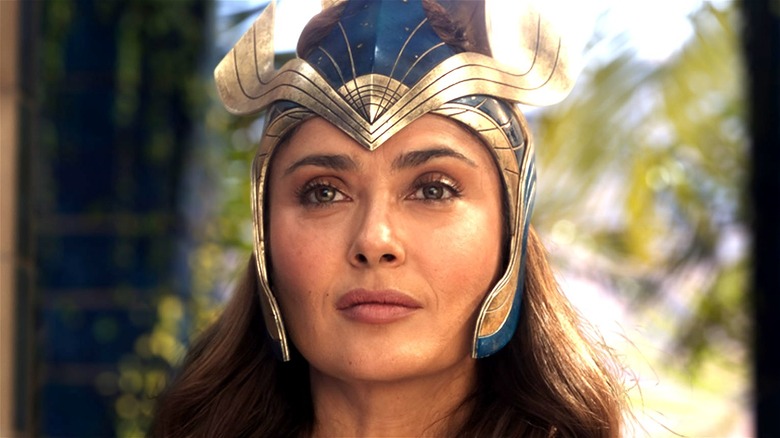 Marvel Studios/Disney
"Eternals" is finally available on Disney+. The film, which first hit theaters in November 2021, was much maligned by critics — holding a Rotten Tomatoes Tomatometer score of a paltry 47%, the lowest in the MCU to date — but fans had more favorable opinions, giving the film an aggregate audience score of 78%. Nonetheless, the film's box office gross was only $402 million worldwide (via Box Office Mojo): No small number, but with an estimated budget of $200 million, not including marketing costs (via The Numbers), it may not be enough of a profit to warrant a sequel.
Still, that doesn't mean "Eternals" will soon be forgotten. The film was a testament to Marvel's ability to expand upon its overarching narrative and continue to tell innovative stories, completely reshaping the history of the MCU's Earth. The "Eternals'" mid-credits and post-credits scenes also set up exciting new ventures for the MCU, including the first big in-universe tease for the upcoming "Blade" film, as well as the introduction of Harry Styles as Eros, brother of Thanos. 
The point is, "Eternals" — despite its lackluster performance — is an important part of the MCU, and now we know exactly where it fits in the MCU timeline.
Eternals takes place after Shang-Chi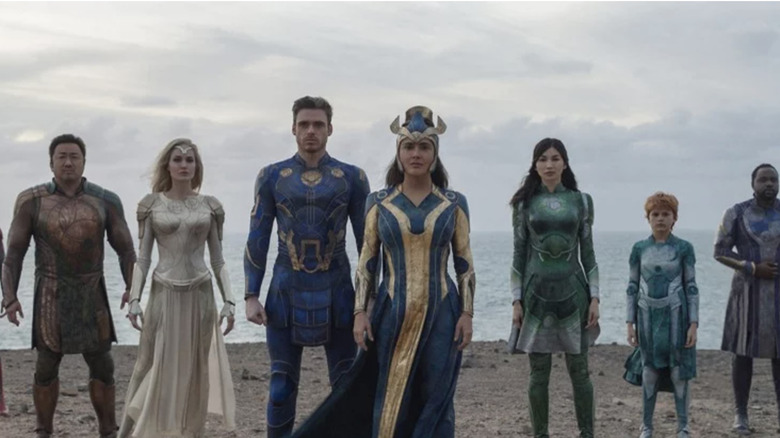 Marvel Studios/Disney
Disney+ organizes its Marvel Cinematic Universe collection in many ways, and this includes listing the films and original shows in timeline order. With "Eternals" now on the streaming platform, we have a definitive answer for where the film lives in the MCU timeline.
According to Disney+, "Eternals" takes place after "Shang-Chai and The Legend of the Ten Rings" and before "Hawkeye," making it the 27th overall project in the MCU timeline. However, it's important to note that Disney+ doesn't have 2008's "The Incredible Hulk" or any of the MCU "Spider-Man" films on its streaming platform, so the site's timeline isn't fully complete. Still, in the post "Avengers: Endgame" world, it can be a bit confusing to know where Marvel films fit in the timeline, and it's satisfying to have confirmation of when exactly the events of "Eternals" take place.
We're happy "Eternals" is now available to stream at home, and we're looking forward to many rewatches of this unique and visually-thrilling Marvel story.