The Oscar-Nominated Actor Who Nearly Joined The CSI Cast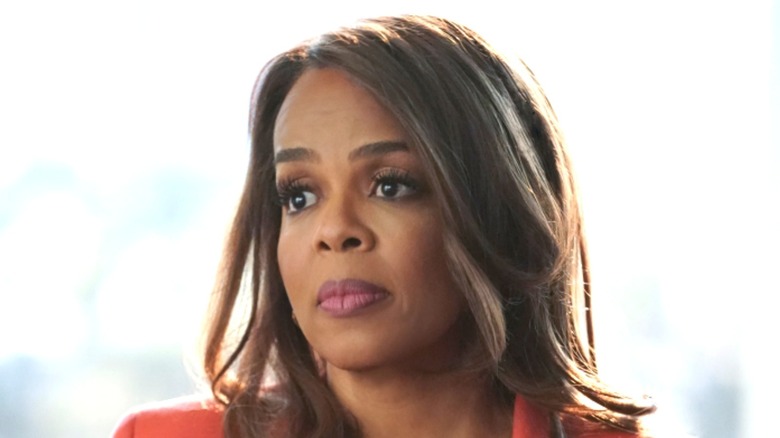 Sonja Flemming/CBS
Throughout its many years on the air, CBS' forensics crime drama "CSI" has featured countless storylines and seemingly even more characters. The series, which aired for 15 seasons and spawned a larger franchise, centers around those solving murders for the Las Vegas Police Department. "CSI" has had plenty of series regulars — like William Petersen, Ted Danson, Marg Helgenberger, and Jorja Fox, and the list goes on. 
Outside of the recurring characters, "CSI" has featured even more guest stars, many of whom are Hollywood A-listers. Big name actors like Michael B. Jordan, Dakota Fanning, Amanda Seyfried, and Jeremy Renner have all played various characters on the show. Additionally, stars like Taylor Swift, Kim Kardashian, and Justin Bieber even made surprise appearances, despite not having major acting careers.
But one legendary actor known for playing cinema's most eccentric characters nearly had a regular role on the series before CBS ended its historic run. 
John Malkovich nearly starred on CSI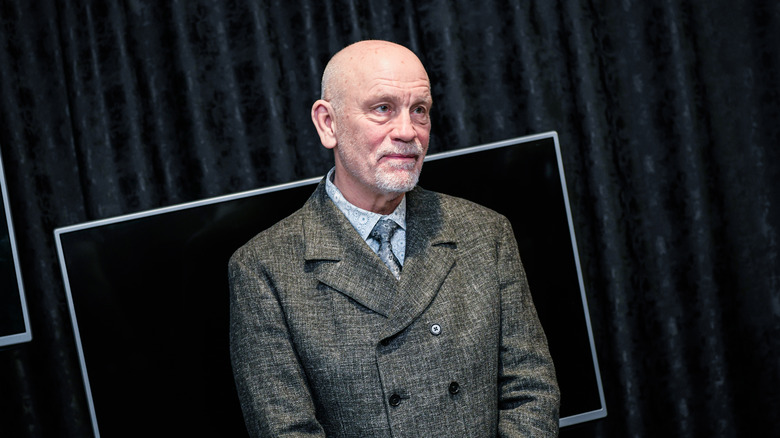 Fotosr52/Shutterstock
Legendary actor John Malkovich is best known for his over-the-top film personas and theatrical work, starring in films like 1988's "Dangerous Liaisons," Clint Eastwood's "In The Line of Fire," 1999's "Being John Malkovich," and 2008's "Burn After Reading" (via IMDb). However, Malkovich's TV resume is much thinner — he had starring roles in NBC's "Crossbones" as the legendary pirate Blackbeard, and HBO's "The New Pope" as the titular character. But in an interview with Entertainment Weekly, Malkovich revealed he was almost a regular on CBS' long-running crime drama.
Malkovich told EW he was approached about joining the show after William Petersen's departure: "I had a conversation with Billy. I had a conversation with Gary Sinise, who's also an old friend and does the other 'CSI,' sort of about what it was, what it meant, what the life was, etc.," Malkovich explained. However, he didn't join "CSI" because he didn't want to be tied down to filming nine months out of the year, which could prohibit him from pursuing other projects. "I was doing two operas, I still direct plays all the time, doing other little films that interest me," Malkovich said. "I didn't know if I could see myself doing that. And both Bill and Gary thought they could not see me doing that."