The Lagina Brothers' Relationship With Dan On Curse Of Oak Island Explained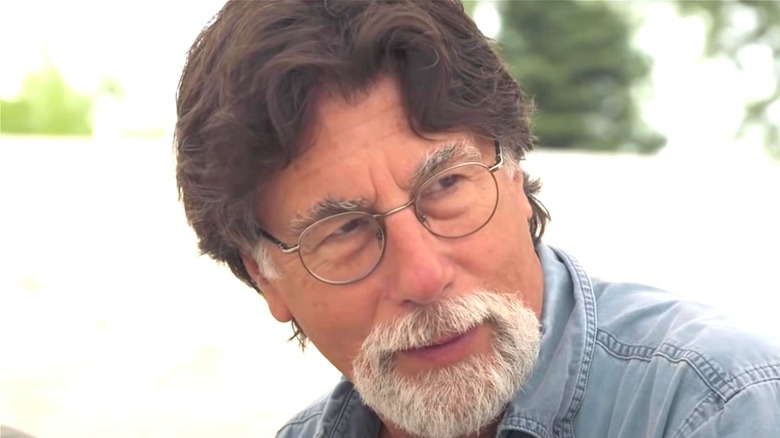 History/YouTube
For seasoned viewers of History's "The Curse of Oak Island," the ongoing archeological exploits of Rick and Marty Lagina are the stuff of every armchair treasure hunter's wildest dreams. In digs spread across the sandy terrain of tiny Oak Island off the coast of Nova Scotia, the Laginas' attempt to solve the alluring mystery of the island and its fabled, long-buried riches has kept fans coming back to the series year after year for nine epic seasons.
A familiar face to "Curse of Oak Island" fans, Canadian treasure-hunting legend Dan Blankenship made multiple appearances on the show during several seasons of the series. As it turns out, Blankenship was bitten by the Oak Island bug after first reading about the island's supposedly hidden wealth in a 1995 article in Readers' Digest — the very same article that sparked the Lagina brothers' fascination with island's myth-shrouded past (via Monsters and Critics). Abandoning his contractor business in Florida, Blankenship set off on what would become an obsessive, 50-year quest, searching the island for what rumors claimed could be anything from pirate chests to gold hidden away by the Knights Templar (via History). All that being said, however, what was the Lagina brothers' relationship with Blankenship on the show and how did that dynamic affect their years-long effort to unravel "The Curse of Oak Island," exactly?
The Laginas shared a close bond with Blankenship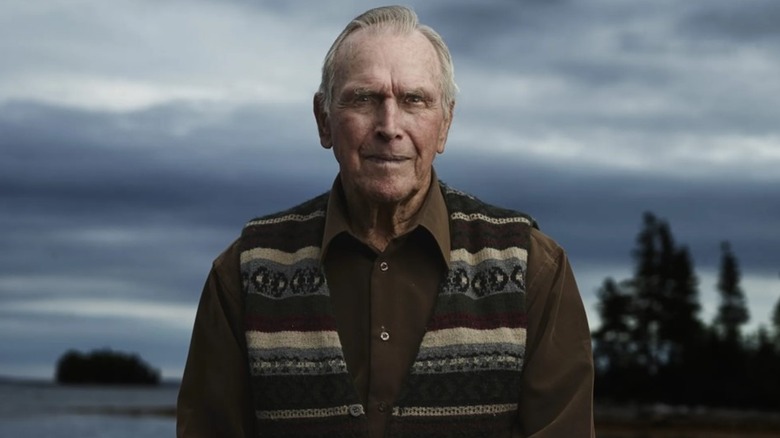 History
The Lagina brothers first encountered Blankenship when they visited Oak Island in the 1990s as they set up operations in Nova Scotia. As reported by History.co.uk.com, their initial run-in with Blankenship was, at best, unproductive. He was felling trees on the island when the brothers arrived and tried to strike up a conversation about joining forces in their archeological efforts. Despite their attempts to be friendly, and even helping Blankenship with his tree-cutting, the man basically had nothing to say to them and after barely bothering to say goodbye, left them on their own. But as their relationship warmed in the coming years, Blankenship would actually partner with the Lagina Brothers to become a co-owner of Oak Island Tours, Inc., the company organized by the brothers early on in their Oak Island enterprise.
As the years went by, the Canadian treasure hunter would make appearances on the show periodically, becoming a well-loved personality for viewers with his deep knowledge of the history of the island and the many legends surrounding the place. In 2019, Blankenship passed away, but his close relationship with the Laginas was highlighted when the show tipped its hat to him and his contributions to the series in the Season 7 episode "The Torch is Passed" (per The Cinemaholic).