Investigations Point To Possible Causes Of Bob Saget's Death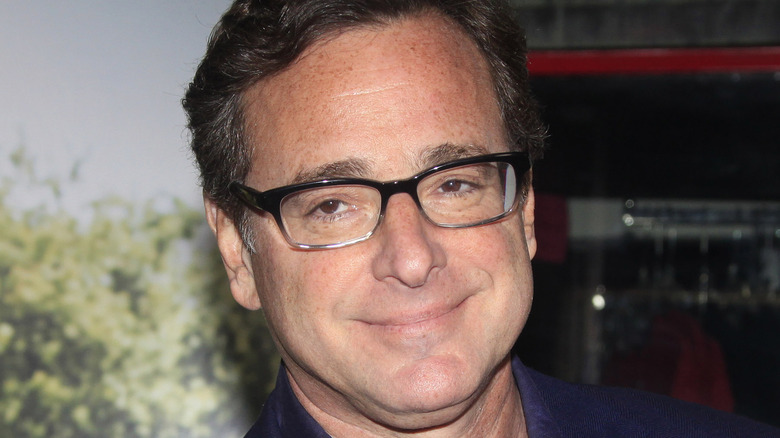 Joe Seer/Shutterstock
The world was devastated this week when Bob Saget died at age 65 on January 9. He was found dead by law enforcement at the Ritz-Carlton hotel in Orlando, Florida, where he was staying while on his comedy tour. The comedian was one of the most famous fictional dads in the 1980s and 1990s, thanks to his role as wholesome family man Danny Tanner in "Full House," a role he reprises in the series' Netflix reboot, "Fuller House." Saget was also a talented stand-up comedian, known for decidedly less family friendly jokes, as well as an activist, heavily involved with the Scleroderma Research Foundation (SRF).
"He was everything to us and we want you to know how much he loved his fans, performing live and bringing people from all walks of life together with laughter," Saget's family shared in the statement to CNN. "Though we ask for privacy at this time, we invite you to join us in remembering the love and laughter that Bob brought to the world." The star's death was first revealed by the Orange County Sheriff's Office, who also stated that detectives found no evidence of foul play or drug use (via CNN). Investigations into the cause of death are currently underway, and law enforcement agents have some insight into what could have happened. 
Authorities suspect a heart attack or stroke caused Saget's death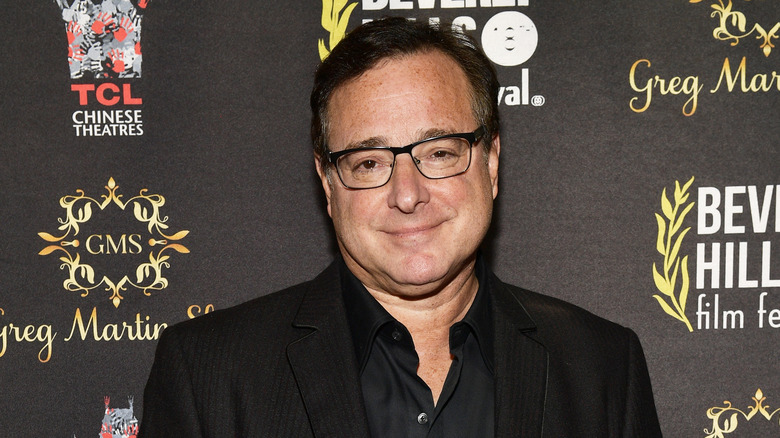 Matt Winkelmeyer/Getty Images
According to reports obtained by TMZ, due to the lack of evidence pointing to drug use or foul play, a heart attack is the most likely cause of Bob Saget's death. Cops say Saget was found lying in bed with his left hand on his chest, while his right arm was positioned on his side. The left hand on his chest could be a sign that he suffered pain on the left side of his body, which is a common symptom of a heart attack, as reported by many medical sources like Medical News Today. 
As TMZ shares, authorities are also exploring how Saget's recent COVID-19 diagnosis could have potentially been involved in his death. The actor spoke about testing positive for COVID-19 just a week prior on the podcast "A Corporate Time with Tom and Dan" (via TMZ). He did not share any specific details, but said he wondered if it was the Delta variant or the newly-discovered Omicron, meaning it's plausible his infection was recent. 
There is limited conclusive evidence on the connection between COVID-19 and heart failure, but Harvard Medical School has reported that the virus can lead to higher risk of heart attack or stroke in some cases. However, it could reportedly take 10-12 weeks for the Orange County medical examiner to complete a toxicology report, per TMZ, and no cause of death can properly be concluded until then. 
Saget's former costars and friends publicly mourn the loss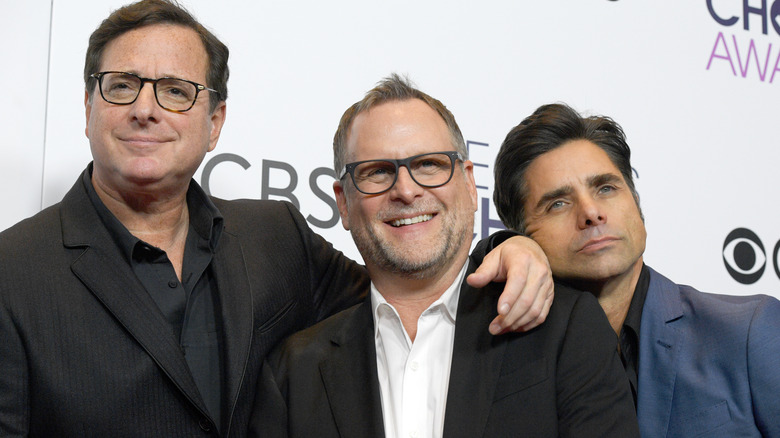 Kevork Djansezian/Getty Images
Bob Saget's death rocked the entertainment world, with scores of celebrities coming out to share their sadness. Many of Saget's "Full House" costars expressed their pain at losing their friend. John Stamos, known for his role as Uncle Jesse, wrote on Twitter, "I am broken. I am gutted. I am in complete and utter shock. I will never ever have another friend like him. I love you so much Bobby." Dave Coulier, known as Uncle Joey, somberly shared, "I'll never let go, brother. Love you."
For those who played Saget's fictional children on "Full House," his death marked the loss of a father figure. Jodie Sweetin, who plays Stephanie Tanner, took to Instagram to share her tribute. "There aren't enough words to express what I'm feeling today ... He was a genuinely kind spirit who made it through so much in his life, and was most happy when he was helping others ... I would always say 'you're the best TV dad ever.' And he was."
Bob Saget was on his nationwide "I Don't Do Negative" comedy tour at the time of his death. Just hours before his death, Saget posted on Twitter, in what would be his last social post ever, sharing how happy he was to return to live stand-up. The comedian posted a photo of himself on stage at Ponte Vedra Concert Hall in Jacksonville, Florida, saying, "Loved tonight's show @PV_ConcertHall in Jacksonville. Appreciative audience. Thanks again to @RealTimWilkins for opening. I had no idea I did a 2 hr set tonight. I'm happily addicted again to this s***" (via Twitter). Saget's death has truly left a large hole not only in the world of comedy, but in the hearts of everyone who he made laugh with his incredible talent.