Griffin Santopietro Of Cobra Kai Unveils His Dream Superhero Roles - Exclusive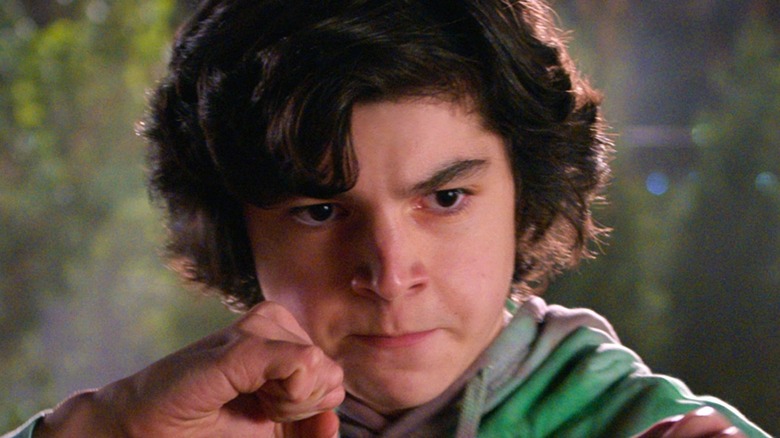 Netflix
While Griffin Santopietro has largely been standing on the sidelines when it comes to the karate part of "The Karate Kid" spinoff series "Cobra Kai," that doesn't mean he isn't interested in taking part in physically demanding action roles as his career continues to flourish.
Santopietro, who has been playing Daniel and Amanda Russo's (Ralph Macchio and Courtney Henggeler) son, Anthony, since "Cobra Kai" kicked off in 2018, has been given a pivotal character arc this season. However, it involves everything his father stands for, because Anthony is part of group who has been bullying a new student, Kenny (Dallas Dupree Young), beginning with Anthony's arrival at middle school. It's an especially troubling development, given that Daniel was in Kenny's shoes more than 35 years earlier, when the then-teen was bullied by Johnny Lawrence (William Zabka) and his fellow Cobra Kai karate teammates.
As such, Santopietro gets to show a bit more physicality of Anthony in "Cobra Kai" Season 4, which is now streaming on Netflix. In an exclusive interview with Looper, he said he would like to take his acting to the next level by leaping into the superhero movie genre.
Santopietro is interested in playing both Marvel and DC characters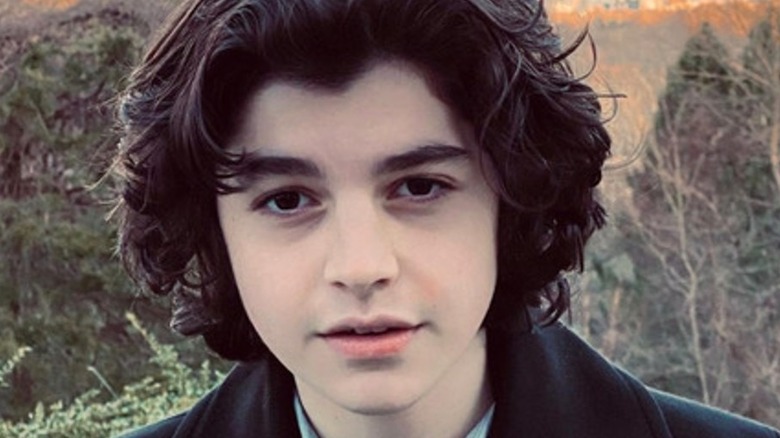 Platform Public Relations
Santopietro told Looper that he's a big fan of the superhero genre and doesn't favor either Marvel or DC. He does, however, count the Marvel animated smash, "Spider-Man: Into the Spider-Verse," as one of his all-time favorite films, and "The Amazing Spider-Man's" Peter Parker-Spidey, Andrew Garfield, among the actors he'd love to work with.
Starting with his choice of which DC superheroes he'd like to play, Santopietro said, "I think any of the Robins would be really fun, and Superboy, either of them. In Marvel, once they reboot it in a few years, "Spider-Man" would be pretty cool. Then, I'm trying to think — there aren't many. Oh, Kid Loki [in the MCU], I think would be cool. There are a lot of characters that I always been interested to play, but luckily, we have years and years of comic books to read, so there are plenty of characters. But yeah, I'd say those are my top [choices]."
If Santopietro goes the DC route, he knows that there is competition among his "Cobra Kai" castmates, as Tanner Buchanan — who plays Cobra Kai dojo's fiercest competitor, Robby Keene — also told Looper that he'd love to play to play Nightwing: "I've talked to [Tanner] about Nightwing ad nauseam, but I would say that he would be a good Nightwing and then I could be his protégé," Santopietro enthused. "I could be his Tim Drake if he needed one. I think we could both be Robins if he wants to be Nightwing. But we talked about Nightwing so much."
"Cobra Kai" Season 4 is now available to stream on Netflix.