Is Michael Really Leaving The Young And Restless?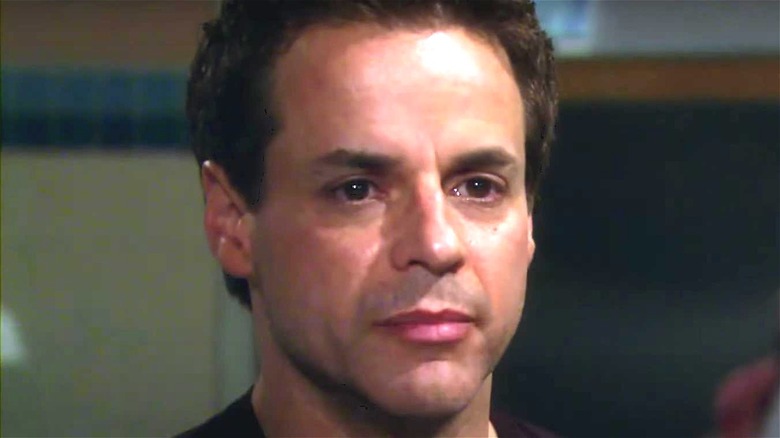 CBS/YouTube
Now in its 49th season, "The Young and the Restless" is one of the longest-running soap operas of all time. The CBS series follows the relationships between various families in the wealthy Midwestern town of Genoa City as they navigate endless dramatics over romances, rivalries, betrayals, and long-buried secrets.
While the soap opera's cast has undergone countless changes since its premiere in March 1973, it boasts several long-time veterans. Among them is Christian LeBlanc, who joined the show as Michael Baldwin in November 1991. To honor the actor's three-decade run on "The Young and the Restless," a standalone special was dedicated to his character on January 10 (via Twitter).
The episode features flashbacks to Baldwin's troubling beginnings on the show and his character's long road to redemption, while in the present, he debates retiring from his law career. With such an emphasis on the character's desire to close one chapter of his life, some fans are wondering whether or not Michael — and, by extension, LeBlanc — will be saying farewell to Genoa City.
Christian LeBlanc is here to stay — for now
CBS
Although Christian LeBlanc's career milestone raised a red flag for fans, there's no reason to believe the actor is leaving "The Young and the Restless." The long-time role has earned him three Daytime Emmy Awards for outstanding lead actor in a drama series, along with nine nominations in the category (via IMDb). While he may be focusing on his upcoming off-Broadway role in "Cat on a Hot Tin Roof" (via the Ruth Stage Instagram), the CBS soap opera remains a priority.
LeBlanc celebrated his 30th anniversary as Michael Baldwin by acknowledging fans on Instagram. "THANK YOU FROM THE BOTTOM OF MY HEART...TO ALL THE VIEWERS WHO HAVE GIVEN ME THE RIDE OF A LIFETIME!!" he gushed. In a recent interview with Soaps In Depth, the actor revealed how passionate he is about the role, admitting that the anniversary episode was emotional to film. He shared, "It's just the memories, you know? 30 years is a long time. It just goes by in a snap like you hear people say in every book ever made."
LeBlanc also said that he's ready for whatever comes next for Michael Baldwin. "I've gotten lots of chances, I've gotten lots of opportunities, but I want more," he added while speaking to Soaps In Depth. "We're a greedy bunch, actors."