Is Abby Really Leaving The Young And The Restless?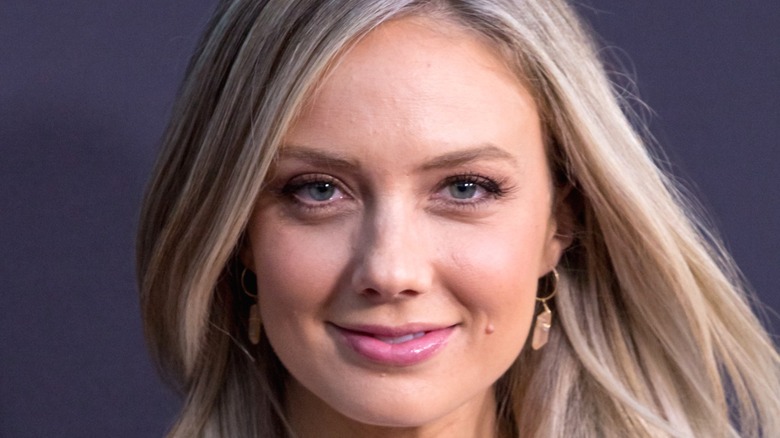 Greg Doherty/Getty
Contains spoilers for recent episodes of "The Young and the Restless"
Abby Newman (Melissa Ordway) has been through many trials and tribulations over the past few months on "The Young and the Restless." First, she discovers that she and her husband, Phillip "Chance" Chancellor IV (soon to be played by Conner Floyd) are unable to have children due to sterility on Chance's part. As a result, Abby ends up arranging for her best friend, Mariah Copeland (Camryn Grimes) to act as a surrogate for her, with the couple's close friend Devon Hamilton (Bryton James) donating his sperm. However, while they are in the early stages of considering surrogacy, Chance leaves town to participate in an undercover mission, and Abby is left to prepare for the baby's birth alone.
A healthy baby boy named Dominic Philip Newman Abbott Chancellor is eventually born from the arrangement, but not before Mariah is kidnapped by Abby's ex, Ben "Stitch" Rayburn (Sean Carrigan). Mariah is eventually forced to give birth with Devon's help. The experience leaves Mariah emotionally scarred and fearful for the safety of Dominic. 
Abby, meanwhile, has been alone in trying to cope with Mariah's anxieties and her own as a new mother, and things are destined to get worse for her. Not long after Dominic's christening, Abby receives word that the building in which Chance was staying has been bombed, and there are no survivors. Abby refuses to believe that her husband is dead — and when someone sends her a lead on his whereabouts, she leaves Dominic with Devon and heads out of town to find Chance.
But does that mean Abby is actually leaving the series? Here's what we know so far.
Abby's story is far from over
Based on the descriptions of future "Young and the Restless" episodes (via TV Guide), it doesn't look like Melissa Ordway's Abby Newman is leaving town permanently. In fact, it seems like her search for Chance will play out on-screen. 
The fact that Abby's story hasn't been neatly tied up yet similarly hints that there are no plans for the character to leave in the near future. The show's choice to recently recast Chance also strongly suggests that Abby will be sticking around. Additionally, actor Melissa Ordway, who has managed to star in numerous TV movies and independent features throughout her time on "The Young and the Restless," doesn't appear to have booked any major roles (via IMDb) that would force her to leave the soap either.
Therefore, with nothing to suggest that she'll need to step away from the CBS soap any time soon, it seems more likely than not that Abby will be sticking around in order to ensure that her ongoing "Young and the Restless" storyline reaches a satisfactory conclusion.