Where Is CSI: Vegas Filmed?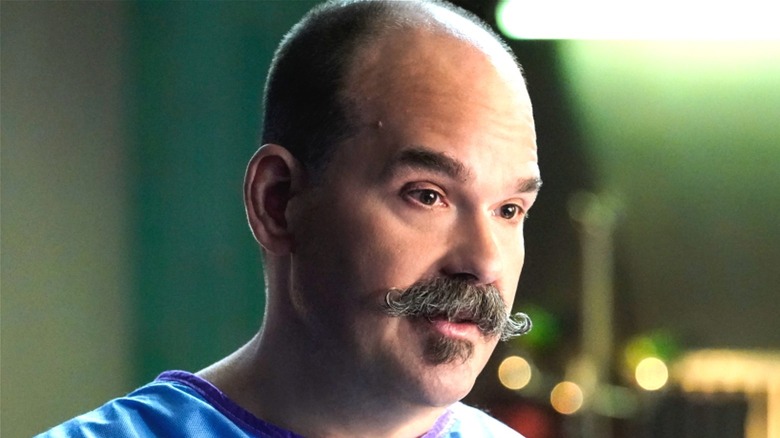 Robert Voets/CBS
After the two-episode season finale of "CSI" in 2015, Jorja Fox told the Las Vegas Review-Journal: "I absolutely thought that it was the end of the book, that we'd done all the chapters. I was, like, 'OK, this is it.' And I was really, really happy where Sara and Grissom were left." So when the show's producers reached out to Fox to see if she was interested in bringing Sara Sidle back for a limited run of "CSI," her initial response was yes, but with some requirements of her own. "...it was important to me that if Sara was going to come back, I really wanted her to come back with Grissom," she said.
Thankfully for Fox, William Petersen agreed to come back to his role as Gil Grissom for the new "CSI: Las Vegas." While some things will be familiar to fans of the original series, many things are different. "CSI" was originally supposed to be based in Las Vegas, but the show was mainly filmed in Santa Clarita for its first five seasons, and then moved to Universal Studios (via IMDb). Is "CSI: Vegas" following suit?
CSI: Vegas was shot in Las Vegas as much as possible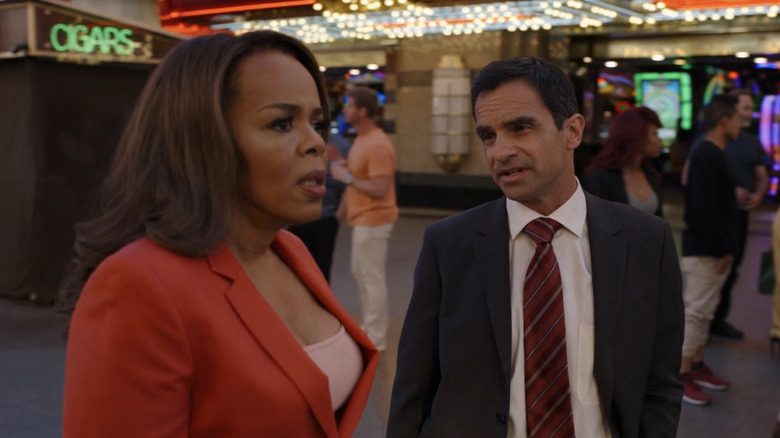 CBS
"CSI: Vegas" was one of the many shows sidelined and slowed down because of Covid, limiting the show's ability to film in Las Vegas. Thankfully, when the cast and crew came to the city in May of 2021, they were able to get quite a bit of filming done. According to the Las Vegas Review-Journal, executive producer and writer Jason Tracey preferred to shoot in the downtown area of Las Vegas, so he was happy that the premiere got to showcase the Fremont Street Experience. "You've got a lot of different casinos and lights and action in real close proximity to each other," Tracey said. The article emphasized that "the resorts on the Strip are so massive, 'If you had a foot chase, you'd be in front of the Bellagio for an hour and a half.'"
The difference between shooting in California and Las Vegas also meant a lot to the original "CSI" creator, Anthony Zuiker, who grew up in Las Vegas. "We made a concerted effort to make sure we're showing the world the latest and greatest of Las Vegas (via Las Vegas Review-Journal)." With "CSI: Vegas" being renewed for a second season, everyone is hopeful that the majority of filming can continue to occur in Las Vegas.