When Is The Next Star Wars Movie Coming Out, And What Is It?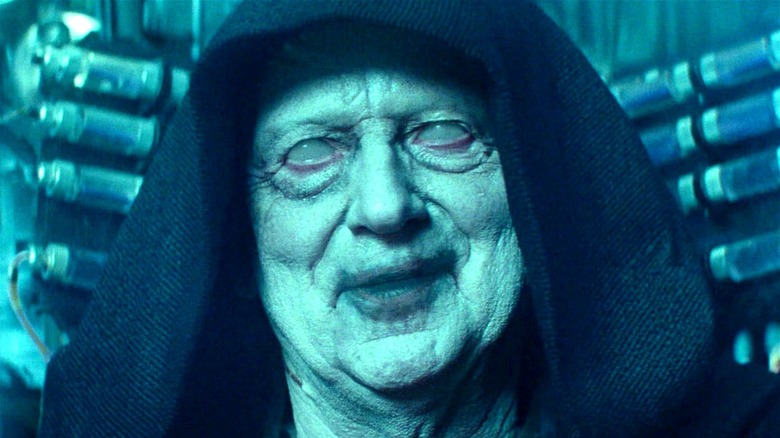 Lucasfilm/Disney
It's been a few years since fans last saw a "Star Wars" movie in theaters, and it's safe to say that 2019's "The Rise of Skywalker" is another divisive chapter in the sequel trilogy. It currently has a 52% critic rating against an 86% audience score on Rotten Tomatoes — which still suggests it isn't quite the bombastic, crowd-pleasing ending that Disney and Lucasfilm had hoped for. "The Rise of Skywalker" leaves the galaxy far, far away in an interesting place now that the First Order has been vanquished and Emperor Palpatine (Ian McDiarmid) has finally been defeated.
But after all the divisive reactions to Rian Johnson's "The Last Jedi" and J.J. Abrams' "The Rise of Skywalker," it isn't so surprising that Disney has prioritized expanding the "Star Wars" universe on the small screen instead. The franchise has flourished on Disney+ with the debut of Jon Favreau's "The Mandalorian," "The Bad Batch," "Star Wars Visions," and "The Book of Boba Fett," and there's a number of other TV projects in the pipeline. In the next few years, shows like "Obi-Wan Kenobi," "Andor," "Ahsoka," "The Acolyte," and "Lando" are all heading to the streaming service.
But while there's a clear focus on television, many fans are understandably wondering what the next "Star Wars" movie is, and when it will be premiering.
Rogue Squadron or Taika Waititi's untitled project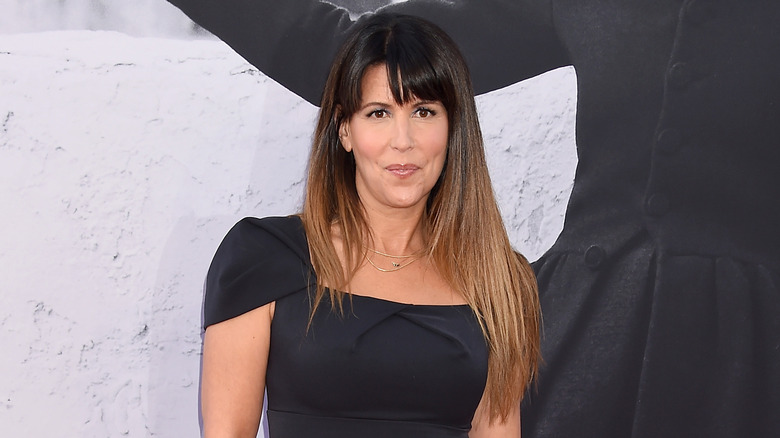 Featureflash Photo Agency/Shutterstock
The next "Star Wars" movie heading to theaters should be Patty Jenkins' "Rogue Squadron" project, which is expected to be like "Top Gun" but with X-Wings. Via Entertainment Weekly, Lucasfilm's Kathleen Kennedy previously teased the film will "introduce a new generation of starfighter pilots as they earn their wings and risk their lives in a boundary-pushing high-speed thrill ride." She also added, "The legend of Rogue Squadron has been long beloved by fans and will move us into a future era of the galaxy."
When Lucasfilm first announced the film on Disney Investor Day 2020, the film was slated for December 2023. However, because Patty Jenkins has an incredibly busy schedule — involving Gal Gadot's "Cleopatra" movie and "Wonder Woman 3" — Disney delayed "Rogue Squadron" indefinitely. But we actually have some good news on that front.
In December 2021 a report from Deadline noted that Jenkins is stepping down from directing "Cleopatra" so that she can focus on both "Wonder Woman 3" and "Rogue Squadron." So although the band of Rebel fighters might not make the original December 2023 date, it will still arrive sooner than if Jenkins stayed on to direct "Cleopatra." That means Disney is possibly eyeing up a 2024 release for "Rogue Squadron."
Failing that, there's also Taika Waititi's untitled project, which he's working on with "One Night In Soho" co-writer Krysty Wilson-Cairns. The "Thor: Ragnarok" director told Wired it's still early in development, but he's excited by the story, saying "It's still in the 'EXT. SPACE' stage, but we've got a story. I'm really excited by it because it feels very me."
Clearly, Disney and Lucasfilm haven't given up on theatrical "Star Wars" movies, but it's going to be quite some time before we see one.