The Full House Scene That Has A Much Deeper Meaning After Bob Saget's Death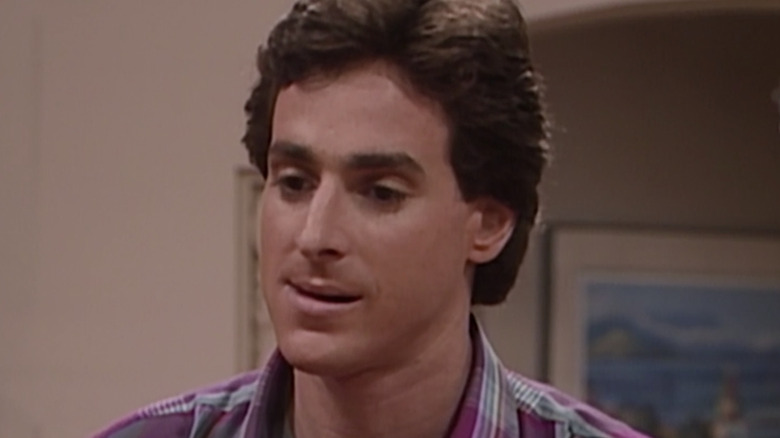 ABC
Comedy fans are still reeling from Bob Saget's sudden death on Sunday, January 9. For those who grew up with the ABC sitcom "Full House," where Saget led the show's ensemble playing the wise, sensitive, goofball Danny Tanner, it's quite an emotional blow. The character's words of parental wisdom were a hallmark of the TGIF series during its eight-season run from 1987 to 1995. It was Danny's advice that guided his daughters — DJ (Candace Cameron Bure), Stephanie (Jodie Sweetin), and Michelle Tanner (Mary-Kate and Ashley Olsen) — through many a sticky spot throughout their young lives. His speeches even helped his close friends and roommates – Joey Gladstone (Dave Coulier) and Jesse Katsopolis (John Stamos) — through bumpy relationships and rough moments of their own.
The writing on the ABC series often managed to make a poignant statement, and now, in light of what has happened, those moments have only grown in their poignancy. Furthermore, those rewatching "Full House" on HBO Max are likely to find much of what the Tanner patriarch says to be much more meaningful in light of Saget's death. In fact, there is one particular Season 1 scene that has taken on a special significance because of what Danny says.
Danny's heart-to-heart about the death of DJ's mom is even more touching now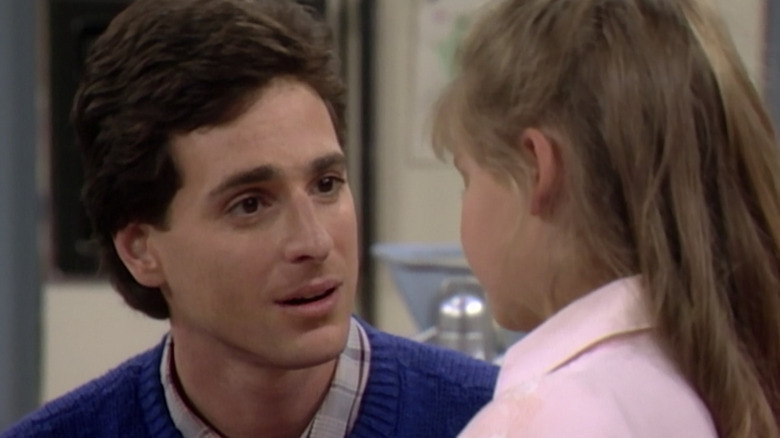 ABC
Many episodes that aired within the lifespan of "Full House" lifespan deal with the death of Pam, Danny's wife and the girls' mother. She is killed in a car accident only three months before the show opens. As the girls mourn and Danny, Joey, and Jesse try to come to grips with losing someone very near and dear to them, they all have a lot of emotions to process.
In the "Full House" pilot episode, titled "Our Very First Show," DJ moves into the garage in reaction to Danny's request that Stephanie and DJ share a room. His plan is to move Jesse into Stephanie's colorful, bunny- and ballerina-laden room and place Joey in the living room's alcove. 10-year-old DJ doesn't want her younger sister cramping her style — and more importantly, she doesn't want to grapple with another change in her now-turbulent life, which includes her grandma leaving the house. DJ tells Danny that losing so many things at once makes her feel like everything is "disappearing." Again, Pam died only three months before Jesse and Joey move in, so that's a very short amount of time for a kid to adjust to her suddenly upended life.
Near the end of the episode, Danny gently pep talks his daughter through her mixed emotions, explaining he misses Pam, too. But time has to march forward. "Either you move back inside, or all five of us are moving into the garage. But nothing is gonna break up this team," he tells his oldest daughter. It's hard not to think of the passage of time when one watches the scene; though death separates us from our loved ones, they're never really gone.