Here's What Happened To Revolights After Shark Tank
Back in 2014, an entrepreneur and mechanical engineer from California approached the dream makers of "Shark Tank" with a "revolutionary new bike accessory." That entrepreneur, Kent Frankovich, weaved the pitch for a company called Revolights in between casual references to his graduate degree from Stanford and his work with NASA, and ultimately went home with a deal that was twice what he'd originally sought. Citing "inadequate side visibility" as the cause of 70% of nighttime car-on-bike collisions, Frankovich explained that his "intelligent rings of LEDs that mount to your wheels and synchronize to your speed" would increase the rider's visibility as well as their presence, and result in a decrease of these avoidable accidents. 
Frankovich was initially asking for $150,000 in exchange for 10% of Revolights — a company that, it's worth noting, had already run two successful Kickstarter campaigns, made $600,000 in 10 months (though none of it was profit), and obtained two Granted Utility Patents. Frankovich's goal, he explained, was to use one of the Sharks' investments to get the product to a "more mainstream price" and lower the company's cost of goods — at the time of the episode's air date, the company was selling an individual front or back set for $139, and the full set for $229. Although Daymond John (CEO of FUBU) and Kevin O'Leary (aka "Mr. Wonderful") made offers, it was ultimately charismatic Canadian businessman Robert Herjavec with whom Frankovich struck a deal.
Mark Cuban called Kent's bluff on Shark Tank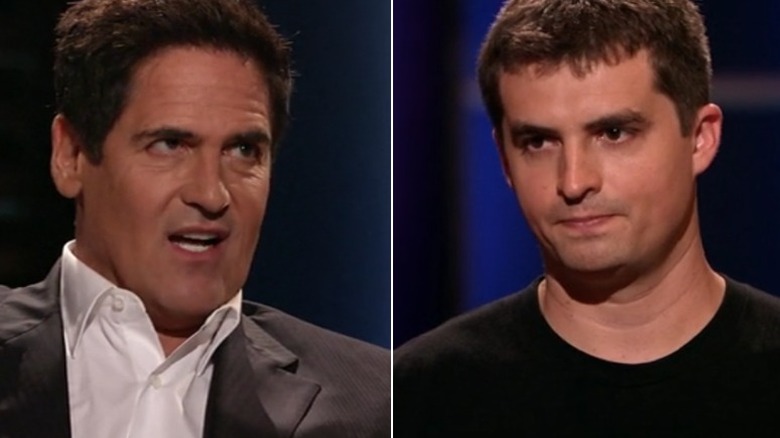 ABC
For his part, Dallas Mavericks owner and owner/chairman of AXS TV, Mark Cuban, may have found Frankovich's idea promising, but he was less than impressed by what he saw as somewhat shady tactics. When Frankovich hesitated to take Herjavec's offer, Cuban — in a move uncharacteristic of his typical vibe on the series — said Frankovich was "full of s***," and called him out for intentionally undervaluing his company, insulting the Sharks, and (ultimately, as O'Leary pointed out) going on the show solely for the exposure. As far as Cuban could tell, Frankovich had no real issue with capital and no intentions of closing a deal with anybody. Frankovich insisted that he did genuinely need the capital assist (as well as the connections and network the show's experts could offer), and Herjavec believed him. On Season 5, Episode 19 of "Shark Tank," the technology and IT billionaire struck a deal with the mechanical engineer: $300,000 in exchange for 10% of Revolights. 
In 2014, Revolights received an additional $1 million from various angel investors, and their products could be found both online and in smaller and major sporting goods supply stores such as REI (via Shark Tank Blog). In the years following the company's debut on Shark Tank, Revolights saw some serious growth. By 2016, the company's extended product line — including the Revolights Coolidge and Revolights Ecplipse, the latter of which was financed using Indiegogo — could be found in Brazil, Singapore, and South Africa (via Gazette Review). 
Revolights went out of business in 2019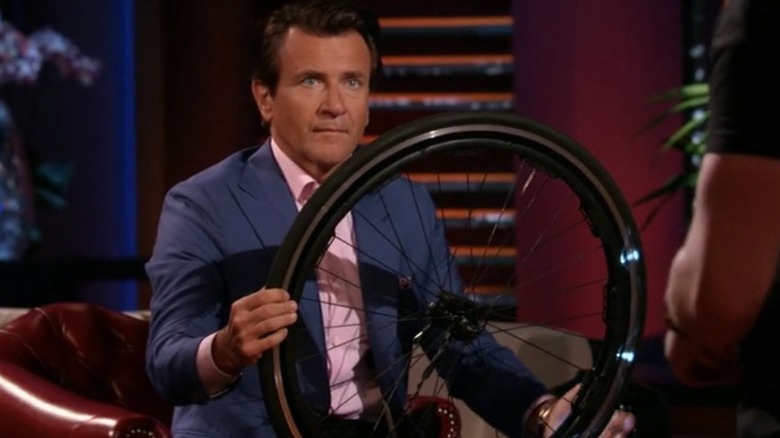 ABC
Unfortunately — for both Frankovich and his team as well as the many fans and early supporters of the product — Revolights is no longer in business. In January of 2019, Frankovich informed current customers and investors of the company's initial Kickstarter campaigns that Revolights would be closing down, in an email that was shared on the Shark Tank Blog. Citing "both personal and professional" reasons for the closure, he thanked the company's supporters, saying that "None of what we've accomplished could have been done without you." The email went on to say that the Revolights would no longer qualify for product support, though Frankovich provided a link for a group he hoped could "act as a central place for communications ... moving forward." 
Users of Revolights technology and bikers inspired by the company's innovation were, to say the least, disappointed. "So sad that they won't be manufacturing any more," wrote Reddit user u/Unitedworldofwhateve on a biking subreddit. Others echoed the poster's lament but pointed out that red flags had been popping up for some time. "Anyone that's checked their site lately saw it coming," wrote u/PM_ME_COOL_DESIGNS, adding that in June of 2018 "(Revolights) said they were expecting a restock of Eclipse+ in August," but that the product had "been 'on backorder' for 7 months."  
It's certainly an unfortunate turn of events for the company, but Frankovich's email suggested they may not be permanently down for the count: "We hope our technology, patents and brand find a second life," the engineer and business owner wrote, "and will be pushing our best to give them one." In the meantime, bicyclists who brave the roads at night can always turn to California-based company Monkeylectric for a less expensive "spin" on the product.