The Hilarious Ending Of The Curse Of Oak Island Fans Want To See
For nearly 10 years now, History's "The Curse of Oak Island" has managed to dazzle viewers with its constant promise of hidden treasure and iconic, yet-to-be-found artifacts — with almost no actual payoff whatsoever. "If you love watching crazy people treasure hunting AND the world's best narrator teasing hilarious treasure hunting reaches over dramatic music and literally ZERO payoff...watch 'The Curse of Oak Island,'" tweeted one viewer in 2019. "New season of Oak Island new nails, pieces of wood and rocks waiting to be found," another added in November 2021.
Rick and Marty Lagina have led the charge for nine seasons now on their little slice of excavation heaven, which is situated off the coast of Nova Scotia. Not only have the brothers found their niche in digging, but reality television — and the dramatics — as well. With each new episode of "Oak Island," there always seems to be some sort of incredible and historic find that the show teases or hints at discovering before eventually leaving fans out to dry. Knowing how high the bar keeps getting set, "The Curse of Oak Island" fans believe there's only one possible way that the show can redeem itself.
The Lagina brothers will find the Ark of the Covenant and melt everyone's faces off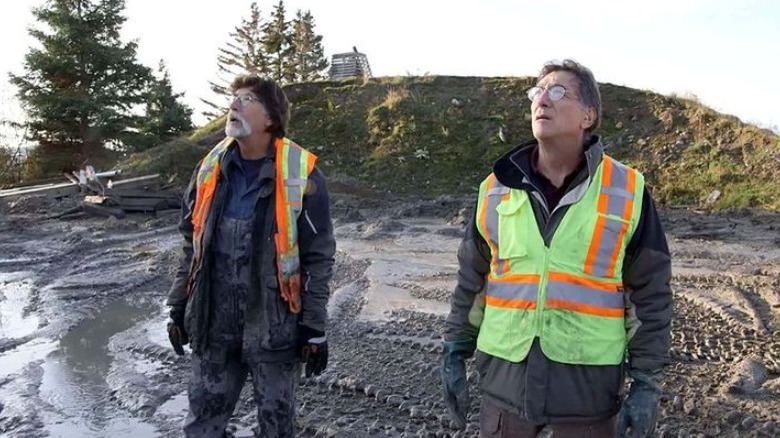 History
That's right. If Rick and Marty Lagina are looking to actually give fans the ending they want and deserve, the brothers are going to have to pull off a scene straight out of "Indiana Jones and the Raiders of the Lost Ark." "The only way I will be happy for this show to end is them finding the Ark of the Covenant, opening it, and everyone's face melts off like Indiana Jones," opined Redditor u/SoonerRyan01 in a series discussion thread, adding, "Except of course Alex and Miriam who are smart enough to not open their eyes." U/Metaldwarf responded to them, joking that it would be, "Tiny shards of the Arc brought up by the hammer grab."
According to the Laginas, History and their team never planned on doing so many seasons of "The Curse of Oak Island." All that was one their mind was finding treasure and historic artifacts, and they "weren't looking for any sort of fame," as Marty said in a 2017 interview with Reality Blurred. "Things take more time," he added. With all of the teases and years of no payoffs, it's been hard for fans to take "Oak Island" and its cast seriously, especially when it comes to conjuring up an ending for the series. Another Redditor, u/Big_Old_Crow, suggested that "They find Shakespeare's lost manuscripts... destroyed by water damage during drilling of an exploratory borehole," while u/Konijndijk stated, "I fully expect the seventh seal to be uncorked."