Blue Bloods Fans Just Got Great News About Lyle Lovett's Future On The Series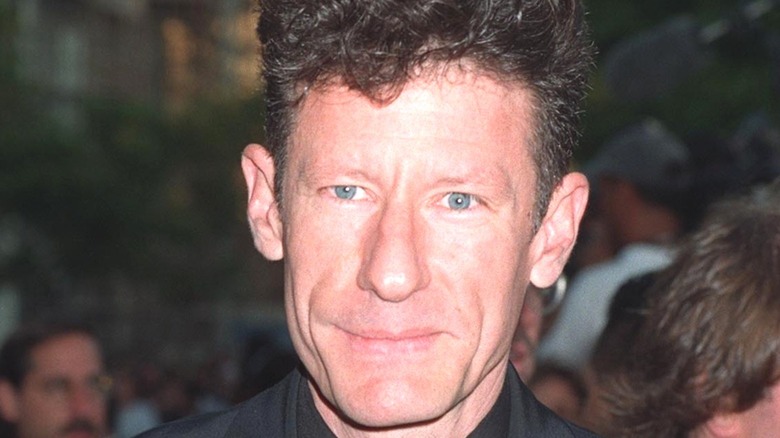 Featureflash Photo Agency/Shutterstock
Now in Season 12, "Blue Bloods" has taken audiences deep into the personal and professional lives of the Reagans, a tight-knit New York family with various members working for the NYPD. Spotlighting almost every member of the contemporary criminal justice system, including lawyers, detectives, and police commissioners, and the work they do, "Blue Bloods" has been a wild ride so far. It's a good thing almost every episode features a Sunday family dinner so viewers can wind down with the Reagans after a hard day at work. Starring Tom Selleck, Bridget Moynahan, Vanessa Ray, Donnie Wahlberg, and Will Estes, this long-running CBS series has seen hate crimes, gang violence, police corruption, and murders — and that was just in this current season.
Another major shakeup in Season 12 has been the return of guest star Lyle Lovett, who reprised his role as steely Texas Ranger Waylon Gates in a recent episode. Although Lovett is primarily known as a famous singer and songwriter who has managed to win four Grammys over the years, he's also had a fairly steady streak of acting gigs. Per his IMDb profile, Lovett has appeared in several movies and television shows as himself. His past credits include "Walk Hard: The Dewey Cox Story," "Dharma and Greg," and "Brothers and Sisters," and he has also lent his skills as an actor and musician to the likes of "True Blood," "Deadwood," and "The Crying Game."
Lovett's return to "Blue Bloods" got fans all sorts of excited, and even better, the singer-slash-actor's return has allowed the team behind the show to deliver to audiences some interesting news regarding his future on the series.
Lyle Lovett will appear on Blue Bloods at least one more time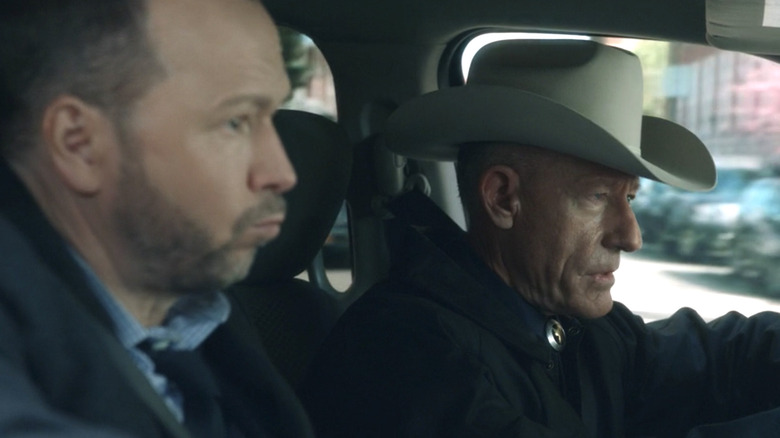 CBS
Lyle Lovett made his first appearance on "Blue Bloods" in the 2020 Season 10 episode titled "Fog of War." Playing Texas Ranger Waylon Gates, Lovett returned to the popular show on the January 7 episode "Old Friends" (via IMDb). The latest installment of the "Blue Bloods" story is about a deluge of illegal narcotics coming to New York City, and Danny Reagan (Donnie Wahlberg) calls on Gates to aid in the search. Luckily for fans of both "Blue Bloods" and Lovett, the official "Blue Bloods" Twitter confirmed this week that the famous music star will be in at least one more episode in the future. Posting a photo of Gates and Danny working together, the caption reads, "Not their first rodeo nor their last. Watch the latest episode of #BlueBloods now on @ParamountPlus."
Fans of the show were generally happy at the reappearance of Lovett and his Ranger character and the episode in general. Redditor u/MattCW1701 said, "I like the Texas Ranger. I liked his interactions with Danny." U/Resident_Submariner replied, "Loved it, but it felt a bit rushed compared to most episodes." Twitter also had its fair share of enthusiastic fans, with Twitter user @jennyrae1979 stating, "Hoping this isn't the last time they are together," and @Michele73857636 adding, "Definitely awesome when they team up again." Either way, fans were excited to see the return of Texas Ranger Waylon Gates and are eager to see what becomes of the character.