The Episode Of Blue Bloods You Didn't Know Donnie Wahlberg Directed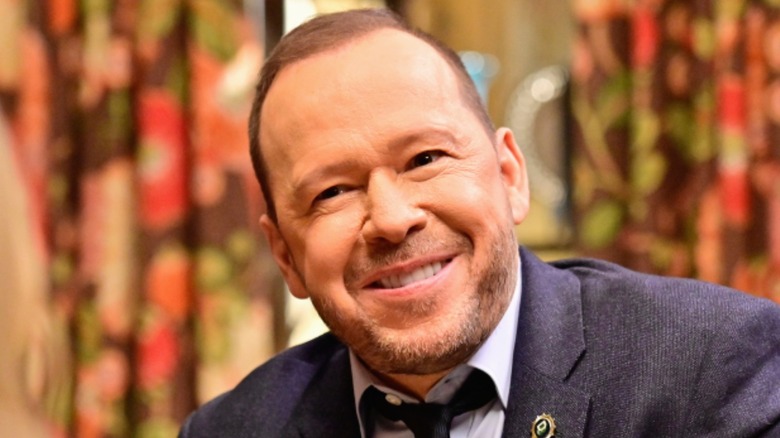 John Paul Filo/CBS
It may be a bit unnecessary to say at this point, but Donnie Wahlberg really has had an unusual career. He became a pop-cultural icon back in the late 1980s as a founding member of the boy band New Kids on the Block. But once the '90s hit and his teen-beat stardom began to fade, Wahlberg refused to let his own celebrity die with it, shifting his professional focus from singing and dancing to acting. Now, almost three decades into his acting career, Wahlberg is arguably better known for his work in front of the camera than he is for his days as a pop song-and-dance man.
Wahlberg has spent nearly half of his career in front of the camera portraying hard-nosed detective Danny Reagan on CBS' long-running cop drama, "Blue Bloods." While the actor's performance as the character has made him a fan-favorite member of the show as well, what "Blue Bloods" fans may not realize is that the series also gave Wahlberg a chance to prove himself behind the camera. In fact, the episode of "Blue Bloods" that Wahlberg directed remains one of the series' most adventurous to date.
Donnie Wahlberg directed an entertaining Season 4 episode of Blue Bloods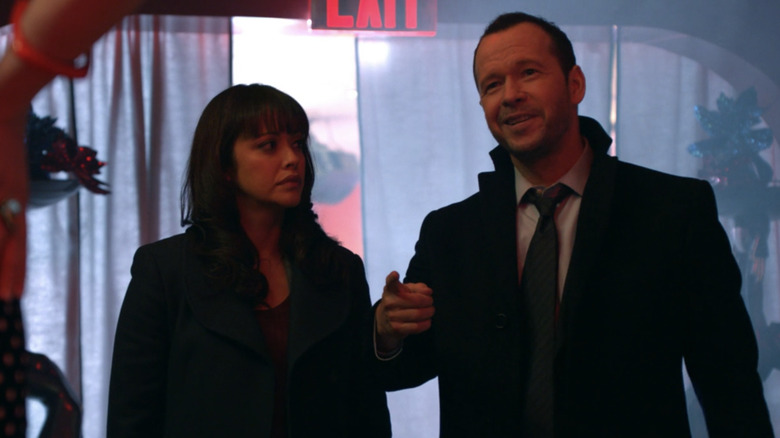 CBS
Donnie Wahlberg sat in the director's chair for "Manhattan Queens" (via IMDb), a Season 4 episode of "Blue Bloods" that takes the series into neo-noir territory, telling a crackling detective tale set in the fantabulous world of New York City drag queens. The episode sees Wahlberg's Danny Reagan entering said world after catching a case involving the murder of Tiffany Lamp, a major presence in the NY drag scene who'd also become the star of a popular reality series.
The case turns out to be as tragic and twisty as it is endearingly entertaining, following the characteristically macho Danny as he tries to navigate his way through a world he knows little about. Alongside its stylish murder mystery, the episode also finds Danny's sister Erin (Bridget Moynihan), a heavy-hitter within the NY District Attorney's office, kidnapped by the mother of a man she's set to prosecute, who hopes to sway the attorney's infamously inflexible opinion. As is the case with Danny's fabulously queen-centric mystery, Erin's storyline delivers some serious drama, if a bit less levity.
Throughout the episode, Wahlberg displays a surprisingly assured hand as a director, especially considering his experience behind the camera prior to the "Blue Bloods" installment had been more or less limited to a handful of New Kids on the Block music videos (via IMDb). Indeed, Wahlberg's work on "Manhattan Queens" is impressive enough to leave one wondering about why he has yet to try directing another episode of "Blue Bloods."