NCIS: Hawaii's Tori Anderson Reveals What It's Really Like Working With Vanessa Lachey - Exclusive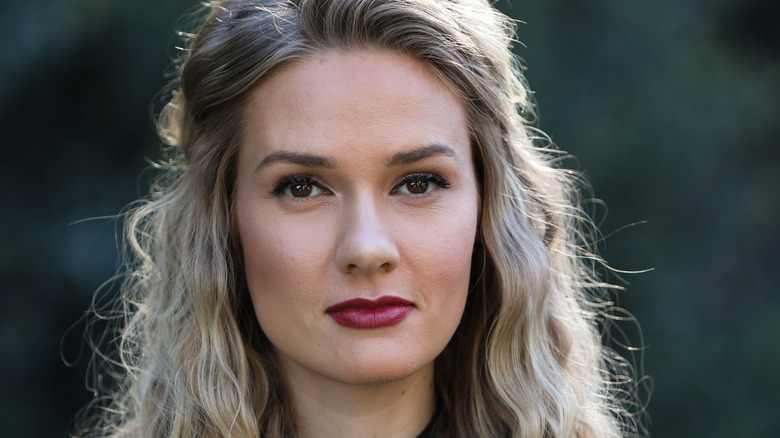 Paul Archuleta/Getty Images
Aside from being the third spin-off from the original "NCIS" series, which is currently in its 19th season, "NCIS: Hawaii" has the distinct honor of being the first in the franchise to feature a female lead: Vanessa Lachey. As special agent Jane Tennant, she is in charge of the NCIS field office at the Pearl Harbor base in Oahu, where she oversees a crack team of investigators.
Lachey isn't the only strong woman on the series, which airs Monday nights on CBS. There's also junior field agent Lucy Tara (Yasmine Al-Bustami) and special agent Kate Whistler, an auxiliary team member from the Defense Intelligence Agency, played by Tori Anderson. The two are in a heated "will they or won't they" on-screen relationship.
Still, Lachey is the nucleus of the show. When Looper exclusively spoke to Anderson about playing Whistler on "NCIS: Hawaii," we couldn't help but ask what Lachey is like in real life. Here's what she had to say.
Vanessa Lachey makes every day on the set of NCIS: Hawaii 'fun'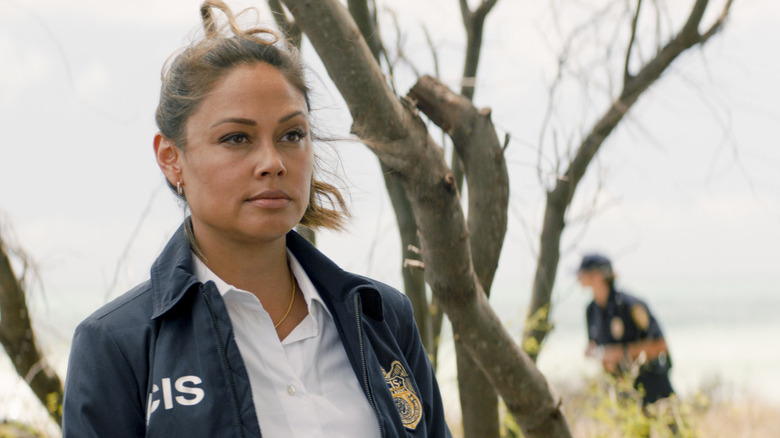 CBS
Before "NCIS: Hawaii," Lachey — who's married to 98 Degrees singer Nick Lachey — had previously appeared in "Disaster Movie" and as a correspondent for "Entertainment Tonight" and MTV's "Total Request Live." She has a long list of credits, but it could be argued that this is her biggest role to date, and she's taking it all in stride.
"I'm utterly blown away by Vanessa," says Anderson. "She is probably the most generous, professional, kind Number One I've ever worked with in my life. I'm constantly learning that you can come to work and be professional and kind — she leads with kindness and grace, and she's also just f***ing hilarious. She's so fun. And when you come on a show like this, the lead sets the tone of the show, and she's just done such a remarkable job. I cannot speak more highly of anyone. I genuinely am very, very impressed with her."
That attitude Lachey brings to the "NCIS: Hawaii" set is contagious, according to Anderson. "You always know that you're going to have fun," she says. "Vanessa just makes everything memorable. The way that she brings the crew together, her laugh — she just has this hysterical laugh. We crack up during scenes all the time. She just makes it a really fun experience. I love the scenes where we're all together because there's no ego on this cast at all. So, when we all get in a room together, sometimes it's hard to focus on the work because we all have so much fun together. It's just a really fun cast and crew."
New episodes of "NCIS: Hawaii" air Monday nights on CBS.