The Shameless Character Everyone Forgets Bob Saget Played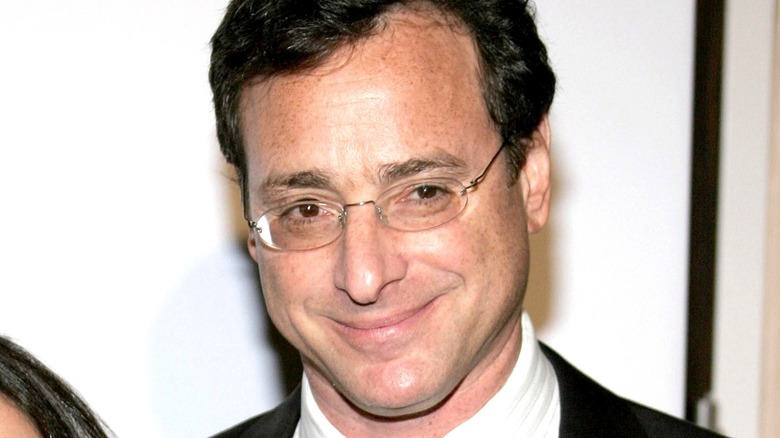 Tinseltown/Shutterstock
The world lost another pop culture icon in the form of Bob Saget, who died on Sunday, January 9, at the age of 65. This news comes not long after the deaths of Betty White and Sidney Poitier, two other giants of the industry. Since the unexpected news became public knowledge, the eulogies have been pouring in for Saget, including several tributes from his "Full House" co-stars.
Of course, Saget's legacy will be that of a multi-faceted performer who entertained his fans for decades. The beloved actor and stand-up comic was in the middle of a comedy tour when he died, so at least there's some comfort to be found in knowing that he made people laugh until the very end. However, Saget's sudden passing has also inspired fans to reminisce about his many on-screen roles — from the more popular ones to the forgotten gems that can be found in his expansive oeuvre. 
Sure, he made a name for himself in the lead role as Danny Tanner on "Full House" and the sequel series "Fuller House," but his résumé is also littered with many notable guest spots — including this one from the Showtime hit "Shameless."
Bob Saget played a priest in Shameless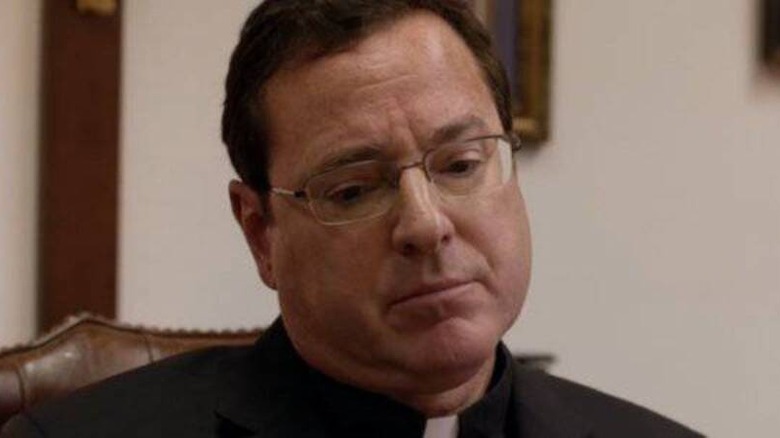 Showtime
"Shameless" features many inappropriate and lewd scenes, some of which arguably cross the line. Most of the time, however, they're very entertaining, and few compare to Bob Saget's hilarious monologue as Father D'Amico in the Season 9 episode "Face It, You're Gorgeous."
In the episode, Saget plays priest who calls Kevin (Steve Howey) and Veronica (Shanola Hampton) into his office after their daughter brings an inappropriate adult toy to the daycare center. He takes the opportunity to go into great detail about his carnal escapades while he was in the Navy, prior to finding God. "Face It, You're Gorgeous" was a hit among fans of the show. As of this writing, the episode boasts a 9.1 rating on IMDb, and Saget's performance no doubt contributed to its positive reception. 
It's just a shame that the character didn't make more appearances in Showtime's comedy-drama.