The Shameless Scene That People Think Went Too Far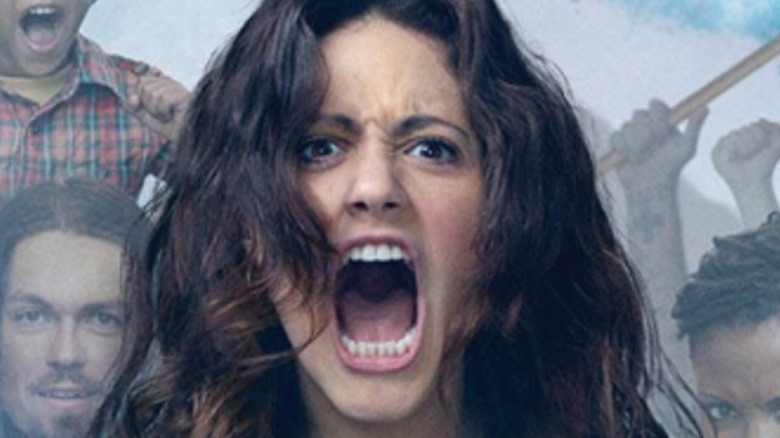 Showtime
If you've ever watched Showtime's comedy-drama series "Shameless," you know the Gallaghers' lives are far from ordinary. Each character tends to end up in some unfortunate situation that takes an entire village to correct. Whether it's Carl (Ethan Cutkosky) selling guns at school, Fiona (Emmy Rossum) hitting her mother's corpse, or Frank (William H. Macy) losing his son in a bet, taking an Alzheimer's patient hostage, or purposely killing a woman with a heart condition, "Shameless" is filled with controversial content. 
Though many viewers found the jaw-dropping activities depicted in "Shameless" entertaining, as evidenced by the fact that the show ran for 134 episodes across 11 seasons before its finale in April 2021, not all fans felt the same way. Some have found certain storylines absolutely disgusting, and many more have said that the show crosses the line on a number of occasions. Examples of "Shameless" moments that left viewers uneasy and even outraged include Veronica (Shanola Hampton) convincing her mother to sleep with her boyfriend so the couple could have a child, Frank making his own son Carl believe that he has cancer, and countless more. 
But many fans believe one scene in particular trumps those examples. Here's the "Shameless" scene that people think went way too far.
Fiona's birthday party fiasco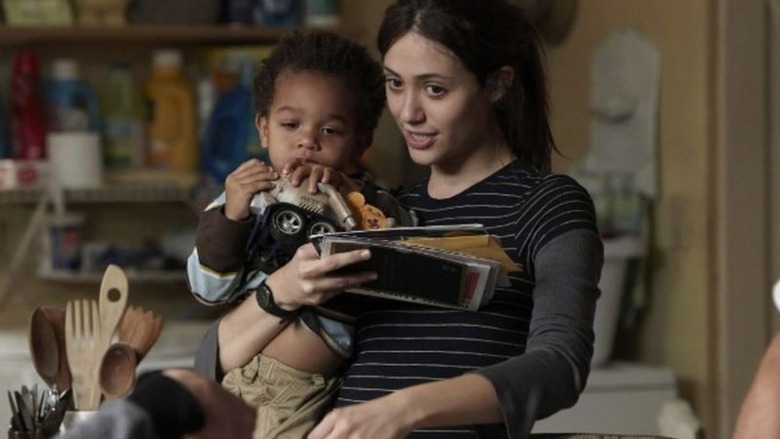 Showtime
On a BuzzFeed list of times when TV shows went too far, there's a comment from a user who pointed to "Shameless" Season 4, Episode 5, titled "There's the Rub," as a prime example of the series not knowing when enough is enough.
In the episode, it's Fiona's birthday, which should be a joyous celebration. However, this is Fiona Gallagher we're talking about, so there's bound to be some trouble involved. Her boyfriend Mike (Jake McDorman) ends up dumping her because she's having an affair with his brother, Robbie (Nick Gehlfuss). The everyday chaos of a "Shameless" episode ensues, including fights, drinking, and partying. Towards the end of the episode, Robbie gives Fiona a birthday present: a little bag of cocaine. Fiona kicks Robbie out, but leaves the bag on the table and continues to party, eventually doing the drugs herself.
Unfortunately, the youngest Gallagher brother, Liam (Christian Isaiah), finds the cocaine and gets into the bag. Debbie (Emma Kenney) finds Liam unconscious in the other room and calls Fiona for help, but it seems like it's too late. The young boy is passed out with white powder all over his nose. The paramedics are called, and Fiona is arrested for child abuse and possession of an illegal substance. Liam ends up recovering from the drug overdose, but doctors warn he may experience learning disabilities moving forward.
Although this kind of thing is expected in "Shameless," it still doesn't make it alright. Accidental drug overdoses and child abuse and endangerment are both very serious subjects that should be treated carefully on television. This was tough to watch, and serves as a reminder to everyone to always be careful around children, especially if illegal substances are nearby.

If you or anyone you know is struggling with addiction issues, help is available. Visit the Substance Abuse and Mental Health Services Administration website or contact SAMHSA's National Helpline at 1-800-662-HELP (4357).
If you or someone you know may be the victim of child abuse, please contact the Childhelp National Child Abuse Hotline at 1-800-4-A-Child (1-800-422-4453) or contact their live chat services.
Many fans take issue with Fiona's behavior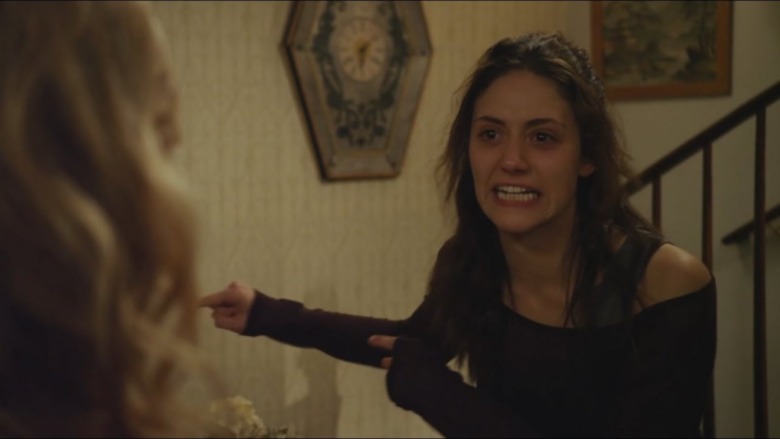 Showtime
Fiona Gallagher's mistakes don't start at disrespecting her dead mother and stop at endangering her brother. Over the course of the series' 11 seasons, nine of which Fiona actress Emmy Rossum starred in, Fiona did a lot of questionable things, and fans had no problem airing out their grievances about the character. On Reddit, user u/Geek_Speak815 admitted that he likes "Shameless" but finds the Gallagher family "terrible" — particularly Fiona, for a number of reasons.
"Fiona is ridiculous. She's cheated on pretty much all of her boyfriends and is controlling of everyone around her. She get into situations where she bites off more than she can chew then makes everyone else's problem. She acts like because she's the oldest that somehow makes her the most responsible," they wrote. "The only thing she did that could be considered good is raising her siblings and even then she has to lord it over anyone who will listen. And she never seems to show remorse for what she does."
Another viewer, Redditor u/StarmieLover966, agreed with u/Geek_Speak815's argument that Rossum left "Shameless," which brought Fiona's core storyline to an end, at exactly the right time: "Fiona left at the right place and the right time IMO. Her role as acting guardian was more or less fulfilled. By the time she asks Ian for permission to leave, it's strikingly obvious that she is no longer needed."
Not all "Shameless" fans feel this way, of course. Even in the face of all Fiona has done wrong, plenty of viewers still think she "deserved the world" for doing all she could to take care of her family. "Fiona gets so much s*** but I think she is one of the best characters in the show. She's got the most empathy out of all the Gallaghers for her family and will do anything to help them whenever they need it," wrote Reddit user u/MidnightWidow. "She deserves the world despite her awful mistakes with her significant others and Liam."