Here's What Happened When Bob Saget Was On The Dating Game In 1979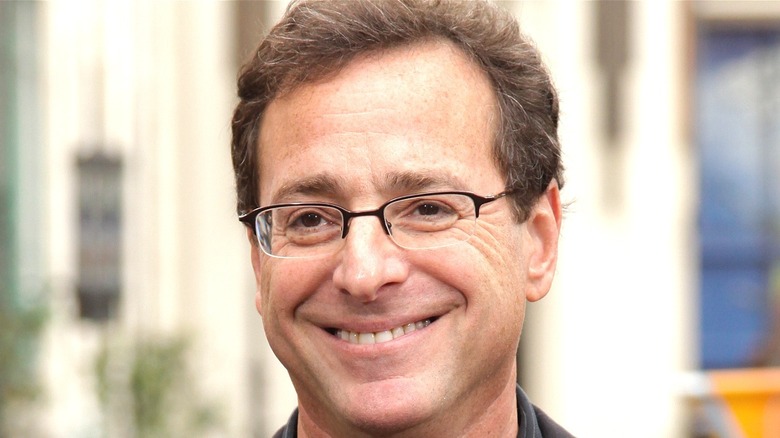 Noel Vasquez/Getty
Bob Saget was an actor and comedian who took on many roles and appearances throughout his career. However, he is probably most well-known for being the loving and supportive single father on the extremely popular sitcom "Full House." In his later years, he joined in on the popular trend of podcasting and started his podcast, "Bob Saget's Here for You," which quickly became very popular amongst listeners.
Like most people in Hollywood, Saget's career has gone in many different directions and has landed him with some surprising and little-known appearances, especially earlier on, before he had many credits to his name. For example, in 1979, when Saget was in his early 20s, he appeared as a contestant on the popular game show "The Dating Game." The show would have one beautiful bachelorette ask three bachelors a series of questions, until eventually, she would choose one of the three men above the others based solely on their answers, and the two would go on a date.
Bob Saget won a date trip to Guatemala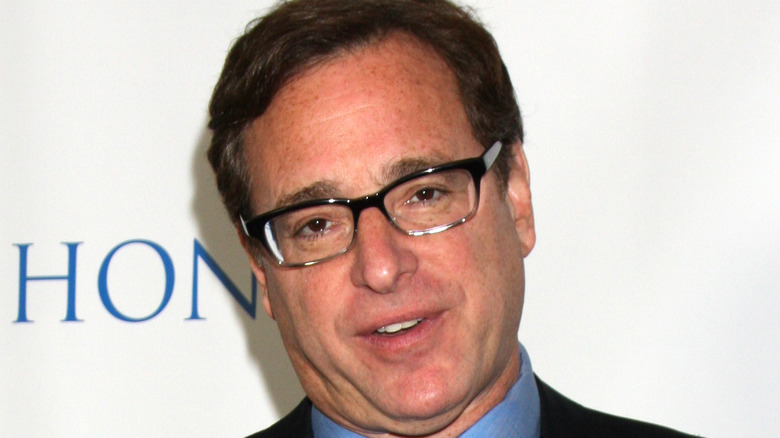 Kathy Hutchins/Shutterstock
In 1979, when Bob Saget was a young comedian, he appeared as a contestant on "The Dating Show." He sat on a stool next to two other men as they were asked a series of questions by a young woman who not only couldn't see what the men looked like, but who was not allowed to ask certain, specific questions. Asking for details such as age, job, and income were not allowed on the show. In his appearance, Saget answered the questions very well in the young woman's opinion, and he wound up winning this episode of the show.
Chosen above his other contestants by the eligible bachelorette, Saget won the prize of a trip to Guatemala with his new date. The vacation, however, wasn't meant to be, as there was unrest in Guatemala at the time, due to a civil war that ramped up right at the beginning of the 1980s (via PBS News Hour). Saget told Rich Eisen in an interview on "The Rich Eisen Show" that "it worked out well" in regards to not being able to go on his vacation to Guatemala. He also notes that he was on "The Dating Game" at a different time as well and lost. For his loss, he received a container of Turtle Wax for his car.