Is The Haunting Of Hill House Based On A True Story?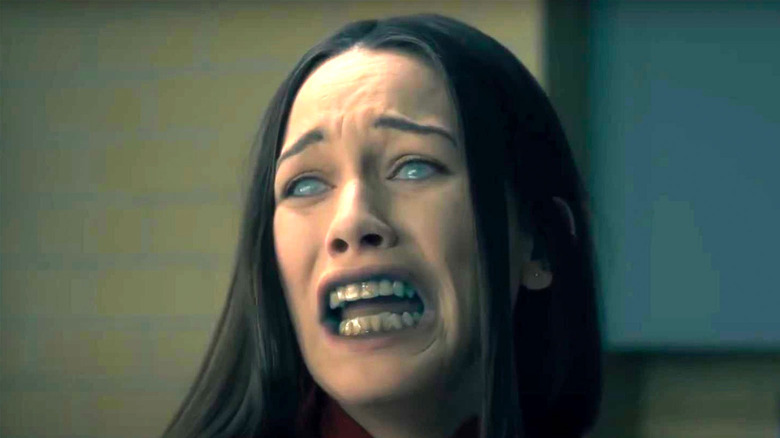 Netflix
A fright master of both film and television, Mike Flanagan gave us Netflix and chills back in 2018 with his bingeable horror series, "The Haunting of Hill House." This was merely the first in his revered run of horror shows, as it was followed by "The Haunting of Bly Manor," and most recently, "Midnight Mass." With an incredible cast and impressive jump scares to boot, "The Haunting of Hill House" earned critical acclaim and much deserved attention at awards season.
With a story that spanned decades, the series saw the Crain family pushed to breaking point thanks to the horrors within Hill House, and it made for incredible viewing. Using terror woven in between tragedy, Flanagan's 10-piece drama earned itself the credit of being one of the best standalone shows in recent years. But how did this ghost story we were so glued to originally come from? Was this Netflix nightmare born from Flanagan's twisted mind (no offense, of course), or did it spawn from something else?
The Haunting of Hill House is a much-loved horror story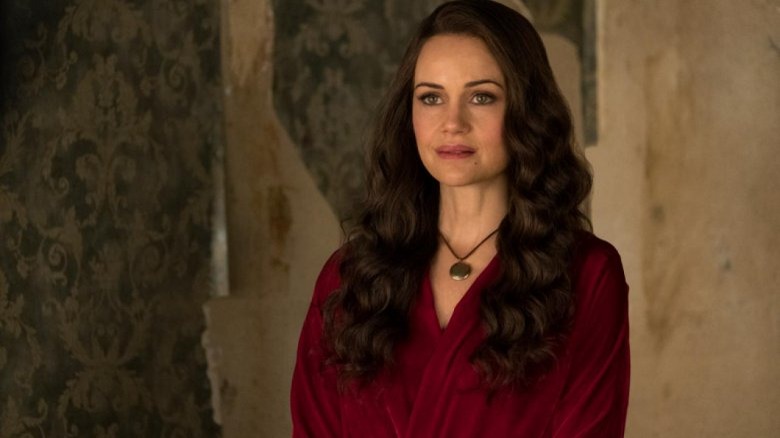 Netflix
While the details were updated for the TV series, "The Haunting of Hill House" was a ghost story created long before Flanagan dared to open its doors. Originally written in 1959, the book was penned by the late Shirley Jackson and told a very different story to the one audiences of the show will be familiar with. The original tale centers on a group of strangers brought together by Dr. John Montague, investigating the chance of supernatural activity in the titular household. Joined by Eleanor Vance, Theodora, and the heir to Hill House, Luke Sanderson, the good Doctor sets out to see how the supernatural setting will impact the guests he's gathered together, including the Doctor himself.
Flanagan made sure to give the odd nod to the source material, most notably, the show's two characters with the strongest connection to the house being the sisters, Eleanor (Victoria Pedretti) and Theodore (Kate Siegel). The youngest Crain son, Luke (Oliver Jackson-Cohen), is also named after the character in the book. However, while the series is not bound too tightly to Jackson's original story, both versions are tales worth daring to visit.