Sense8 Is Definitely Canceled, Despite Fan Petitions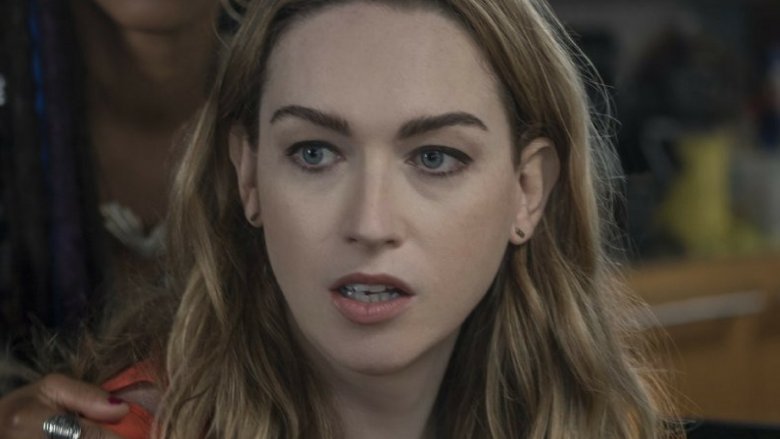 #BringBackSense8 hasn't worked. The show posted an update on their official Tumblr account late Thursday night announcing that, despite fan petitions, Netflix won't reverse their decision on the cancelation.
Sense8 was canceled shortly after the premiere of its second season, which saw the sensates fighting against the dark forces that continued to track them. The diverse show had a hugely dedicated fan base, who immediately began to push back against Netflix to try and get them to renew the show, using the hashtags #RenewSense8 and #BringBackSense8. A petition to renew the show has since gotten over 450,000 signatures on Change.org. 
However, according to the show's social media, that failed. "To our Sense8 family," they wrote. "We've seen the petitions. We've read the messages. We know you want to #RenewSense8, and we wish we could #BringBackSense8 for you. The reason we've taken so long to get back to you is because we've though long and hard here at Netflix to try to make it work but unfortunately we can't. Thank you for watching and hope you'll stay close with your cluster around the world. #SensatesForever."
A few things stood in Sense8's way when it came to the show getting another season. The series, which came from The Matrix's Wachowski sisters, was expensive to produce, filming for long amounts of time in real locations across the world. Its huge cast also required Netflix to shell out even more funds, and, with the series not grabbing as many viewers as some of their other buzzier (and cheaper) entries, it didn't make sense for the streamer to give the show another season. Netflix has also said that they want to cancel more shows as they move into pursuing riskier content.
Many fans, though, were still upset about the cancelation, despite the practical reasons, because of Sense8's important message of inclusivity and love. A problematic trend in television shows that diverse shows could be quicker to get the axe, and, although it's hard to say whether or not that played a role in Sense8's cancelation, it worried many fans to see a show with such a deep message go off the air in a time where they think we need it most.
Doona Bae, Jamie Clayton, Tina Desai, Tuppence Middleton, Max Riemelt, Miguel Angel Silvestre, Brian J. Smith, Toby Onwumere, and Naveen Andrews starred in the series.