Where Is Harry Potter's Hagrid Now?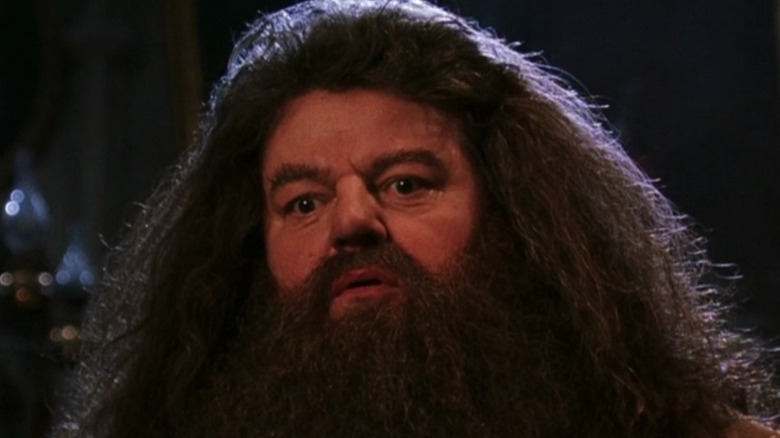 Warner Bros. Pictures
In the late 1990s, an entire world of readers were introduced to the "Harry Potter" books, as well as their beloved characters and their stories. Not too many years later, the Wizarding World would be brought to life by Warner Bros. Pictures with the release of "Harry Potter and the Sorcerer's Stone." One of the most memorable and important characters in the "Harry Potter" franchise is the Hogwarts Gamekeeper, Rubeus Hagrid.
Actor Robbie Coltrane flawlessly played Hagrid on-screen. Coltrane began his career in the 1980s, first appearing on television in the BBC miniseries "Death Watch." Coltrane would prove himself as a notable actor with a long list of credits in the following years. His performances and his lovable demeanor landed him the role of Hagrid in all eight "Harry Potter" films. Robbie Coltrane played the role of Hagrid so well that he has made a home in the hearts of millions and brought comfort to generations with his innate ability to pull off a believable and lovable character with his kind and nurturing mannerisms.
Since wrapping the final "Harry Potter" movie, many cast members have moved on to other acting jobs and found success, and with over a decade passed, there's a lot that Robbie Coltrane has been up to since his time at Hogwarts.
Coltrane has continued to perform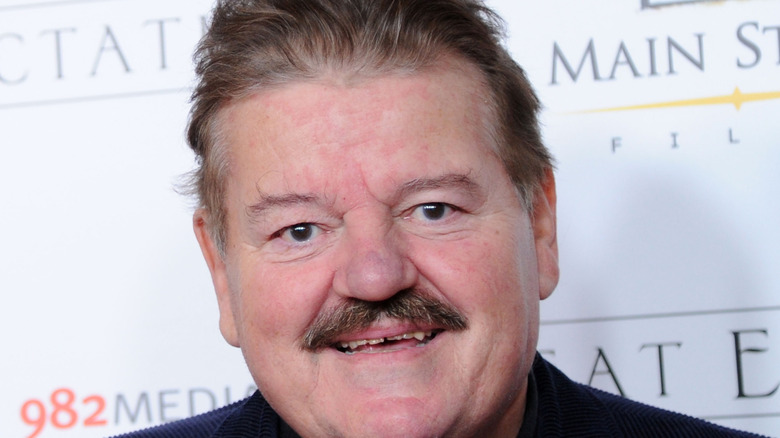 Ilya S. Savenok/Getty Images
In the years since playing Rubeus Hagrid, Robbie Coltrane has continued to perform both on- and off-screen. He worked as a voice actor in the Pixar film "Brave," playing Lord Dingwall. He's also made appearances in "Effie Gray" and the series "Urban Myths," which features his "Harry Potter" co-star, Rupert Grint. Coltrane won an award for Best Actor in the miniseries "National Treasure" in 2017 (via IMDb).
Most recently, the cast of "Harry Potter" came together one more time in a New Year's special event to celebrate 20 years since the release of the first film. Coltrane looked back on his time as the Hogwarts Gamekeeper with fondness and shared a few emotional words in his interview, saying, "The legacy of the movies is that my children's generation will show them to their children, so you could be watching them in 50 year's time, easy. I'll not be here, but Hagrid will."
The special brought plenty of joyous feelings and memories to the surface for the cast of "Harry Potter," but it's clear that it also brought feelings of nostalgia to those who know the stories in one way or another. Robbie Coltrane continues to touch the everyday lives of millions through his portrayal of Hagrid, the Keeper of Keys and Grounds at Hogwarts.