The Mission: Impossible Character You Forgot NCIS' Sasha Alexander Played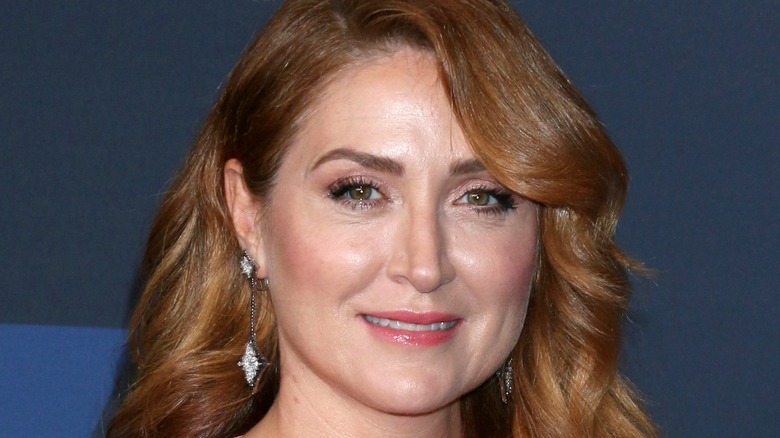 Kathy Hutchins/Shutterstock
The storied procedural show "NCIS," focusing on the titular Naval Criminal Investigative Service and their missions to uphold the law, has seen its fair share of main cast additions and departures over the roughly two decades that it has been running for. However, newer fans of the series may not know that one of the show's original cast members went on to play a part in one of the biggest cinematic action franchises of the modern era: "Mission: Impossible."
Longtime fans of "NCIS" will remember Sasha Alexander, who starred in the first two seasons of the show as the straightlaced Special Agent Kate Todd. The character served as the central team's expert criminal profiler before she was tragically murdered at the end of Season 2 by a rogue terrorist, leaving the rest of the main cast of characters to mourn and even seek vengeance for her death. While it was a sad moment for fans of the show and essentially the end of the road for the character of Kate Todd, things were only looking up for Alexander's acting career. The following year after her departure from "NCIS," Alexander jumped to the big screen to join the "Mission: Impossible" franchise.
Sasha Alexander appeared in Mission: Impossible III
After "NCIS," Alexander appeared in the 2006 action film "Mission: Impossible III," a middling entry in the series. Alexander portrayed Melissa Meade, the unassuming older sister of protagonist Ethan Hunt's love interest, Julia, who chats with the couple early on in the movie during a dinner party scene.
In the scene, Melissa tells a story to the partygoers about how all of Julia's past boyfriends were never bold or adventurous enough for her sister's liking but that Ethan is somehow different from all the rest. It's a sweet moment that helps bolster the relationship between Ethan and Julia, but it's also pretty funny considering that none of these people are aware of Ethan's career history of over-the-top, death-defying action at this point. It's also a good bit of foreshadowing for just how crazy things are about to get for Ethan and Julia later on in the movie.
While Alexander's part in "Mission: Impossible III" isn't necessarily a major one, it was still a cool moment for fans of television's "NCIS" series to see one of the show's original cast members make an appearance in yet another major franchise.