The Surprising Way The Curse Of Oak Island Got Its Start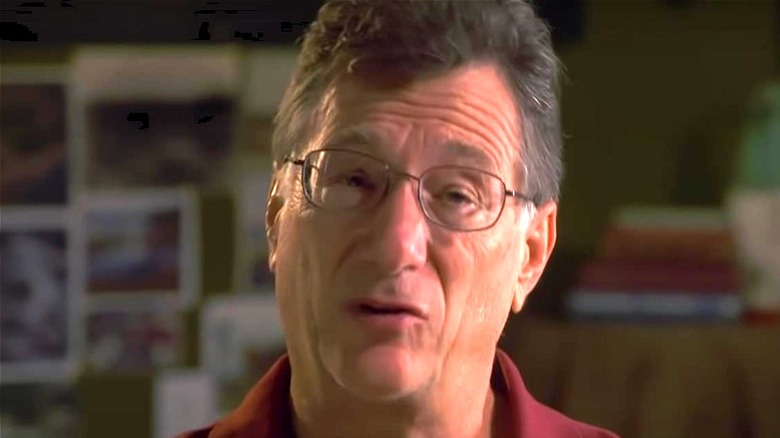 History/YouTube
Airing for nine wildly successful, treasure-seeking seasons on The History Channel, "The Curse of Oak Island" reality series continues to lure eager viewers in with the promise of untold wonders waiting to be unearthed somewhere on a tiny island off the coast of Nova Scotia. Detailing the ongoing search for alleged treasures hidden on the island, the show's formula of often breathless speculation combined with occasional finds of broken pottery, old buttons, or paving stones manages to keep loyal fans on the hook and tuning in year after year.
As noted on the History.com website, suppositions about the fabulous booty said to be buried in various locations on the island date back to the 1700s with accounts of loot hidden there by everyone from marauding pirates to the Knights Templar. That said, however, even long-time viewers may be surprised to learn the curious way "The Curse of Oak Island" got its start.
The TV quest for Oak Island riches started with a Readers' Digest article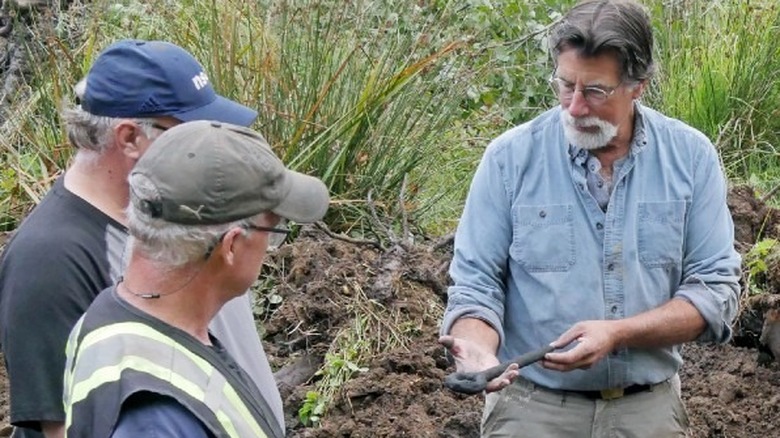 History
As legend has it, the many stories of hidden wealth on Oak Island started over 200 years ago when teenager Daniel McGinnis visited the place to go hunting. Spying a strange depression in the sand, he then noticed what appeared to be an old ship's pulley attached to a nearby tree branch. Daniel assumed the pulley was used to lower a treasure chest into a supposed "money pit," and the rest, as they say, is history.
For Lagina brothers Rick and Marty, however, the first hint of what would become their life-long obsession with Oak Island lay in the pages of a 1965 issue of Readers' Digest magazine (per Oak Island Treasure). An article in the magazine titled "Treasure Hunt: The Mystery of Oak Island" caught the attention of the young siblings, firing their imaginations with images of pirate gold. Still fascinated in 2005, the now-grown brothers purchased a stake in the island and began their treasure-hunting exploits in earnest. Then, in 2014, the first episode of "The Curse of Oak Island" debuted on The History Channel, chronicling the brothers' dogged hunt for the island's rumored riches. And while no one knows how the brothers' quest will ultimately pan out, the story of what inspired "The Curse of Oak Island" at least clues us all into the surprising way this epic adventure began.