New The Batman Funko Pops Confirm Our Suspicions About The Batsuit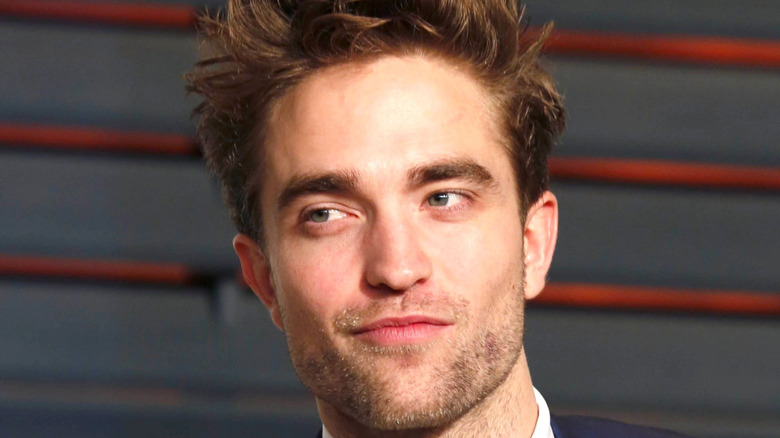 Kathy Hutchins/Shutterstock
As is common practice in just about any eagerly-anticipated blockbuster in recent years, fans can get a lot of information not only by inspecting every frame of a trailer, but looking at the toy shelves to see what's in store. One inevitable box-office smash that has drawn an abundance of attention is Robert Pattinson's upcoming take on The Dark Knight in director Matt Reeves' "The Batman."
After some ridiculously cool trailers were released, we were left slack-jawed and desperate for more glimpses of Gotham's great protector. While there hasn't been much in terms of footage recently, Entertainment Weekly has revealed an all-new series of Funko Pop dolls of the Bat, the Cat, and the mysterious Riddler. Naturally nailing that adorable Funko aesthetic we're all familiar with, one particular model reveals what was predicted following the DC Fandome trailer and Bruce Wayne's specially developed evening wear. More specifically, that he may dress like a bat, but he'll be flying like a squirrel.
Funko confirms Batman will use a squirrel suit to fly through Gotham
In amongst Selina Kyle (Zoe Kravitz) suited and booted for some late-night thievery as Catwoman and a duct tape-obsessed madman in the form of The Riddler (Paul Dano), Batman can be purchased not only in his iconic garb but also in a squirrel suit variation for potential flight. This backs up the brief snippet that was seen in the aforementioned Fandome trailer, that saw Batman zip past some windows in a blink-or-you'll-miss-it moment.
While there's not much detail on the figure itself, it fortifies that the aim of this iteration of Batman is to follow a similar path to Nolan's take on the DC hero. "The Batman" will be one grounded in reality, who drives a muscle car and will use real-world things in his quest for justice. Now whether he'll adapt his new purchase into the trademark cape we know and love to see him use to get around is unconfirmed. We can only wait and see when "The Batman" takes flight this year on March 4.