The Grissom Scene On CSI That Went Too Far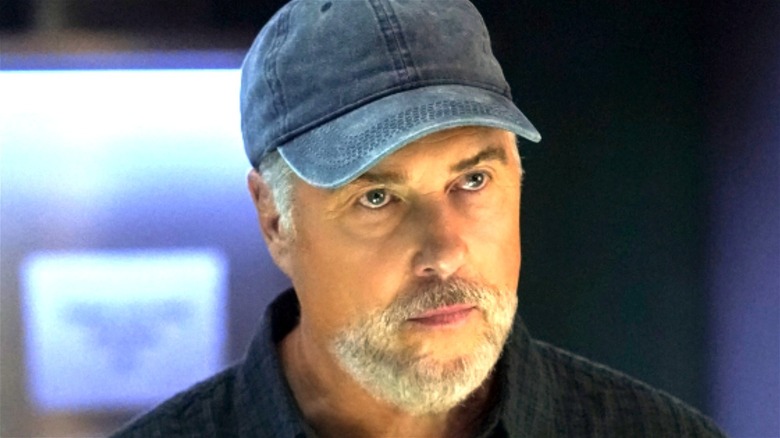 Sonja Flemming/CBS
"CSI: Crime Scene Investigation" was on the air for 15 years, and in that time, Gil Grissom (William Petersen) and his team solved all kinds of murders, assaults, and mysteries over the course of the show's 337-episode run. The series spawned a number of spin-offs, including "CSI: Miami," "CSI: NY," "CSI: Cyber," and the franchise's most recent entry, "CSI: Vegas." The latter series has seen Petersen return as Gil Grissom alongside veteran "CSI" star Jorja Fox, who has reprised her role as Sara Sidle.
Although fans were pleased that CBS renewed "CSI: Vegas" for a second season, they were disappointed to learn that William Petersen isn't set to return for the series' sophomore run. To be fair, the actor has spent the last 20 years working tirelessly on the franchise, which means there are plenty of great Petersen-led "CSI" episodes that they can go back and rewatch whenever they find themselves missing Grissom too much.
That said, there's one Grissom scene on "CSI" that simply went too far.
Grissom took on a shockingly dark case in Gentle, Gentle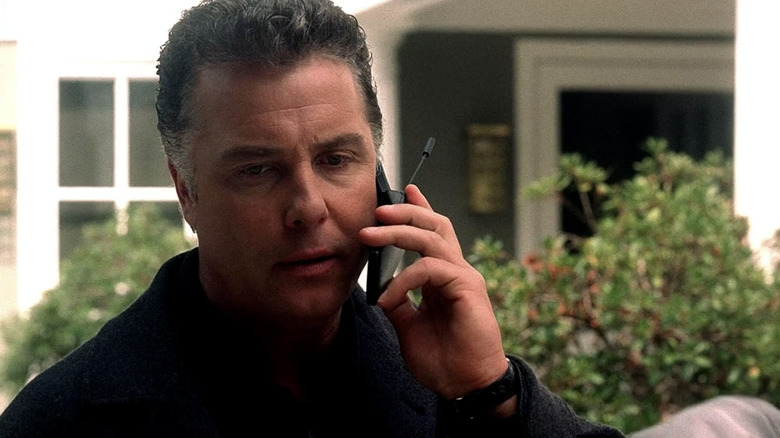 CBS
In "CSI" Season 1, Episode 19, titled "Gentle, Gentle," Gil Grissom and the rest of the show's team investigate the suspected abduction of a wealthy family's baby son, Zack. Considering that the ransom note that was left behind at the scene doesn't mention a price for Zack's safe return, the team is instantly suspicious about the mysterious circumstances surrounding his disappearance. Grissom, however, becomes far too invested in the case after a particularly haunting scene in which the "CSI" team uses sniffer dogs to go searching for baby Zack.
The team's hunt leads them to a nearby golf course, where Grissom finds the baby's dead body hidden underneath a statue. It's not a grisly crime scene, nor is it violent, but it's incredibly shocking. Children dying is never an easy thing to watch in TV shows or films, but seeing Grissom carry Zack's lifeless body is especially difficult to witness — especially when the baby's mother, Gwen (Lisa Darr), runs towards him screaming. On the surface, it's a relatively tame moment considering some of the violent crime scenes the CSI team has dealt with over the years, but it hits particularly hard because of how genuinely shocking it is.
Grissom himself gets quite emotionally involved with the case, which is surprising given the fact that he usually manages to remain fairly detached from his work. In a truly dark twist too, the episode eventually reveals that Zack's family covered up his death after their 3-year-old son accidentally smothered him to death. It's arguably one of the most heartbreaking "CSI" episodes ever.