The Cheesy Horror Movie You Forgot Starred Ice-T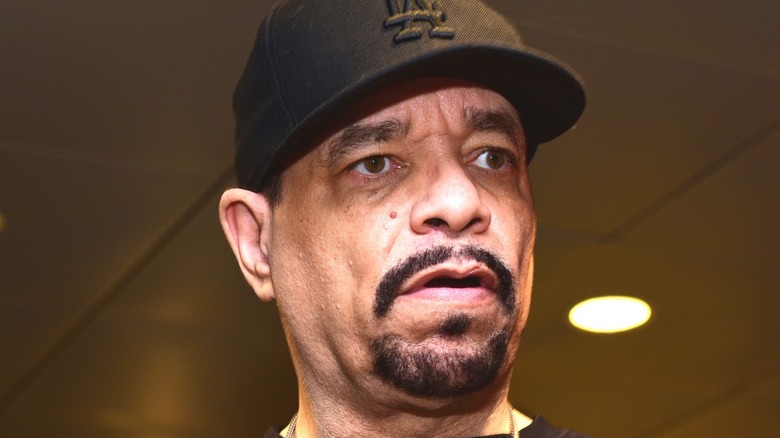 Lisa Lake/Getty Images
It might be easy to write Ice-T off as just another of a long string of rappers who've had success in the acting game. But one glance at his IMDb page will tell you he's been acting as long as he's been rapping, earning his first screen credit with a one-off appearance on NBC's "Fame" circa 1983.
A few years later, Ice-T would break out as one of the premier talents of the so-called "gangsta rap" era, both as a solo artist and as the frontman of his infamous heavy metal outfit Body Count. But even as his wicked rhymes earned him a devoted audience in the music arena, Ice-T kept busy in front of the camera too, earning solid notes for his work in the gritty crime drama "New Jack City," the Denzel Washington thriller "Ricochet," and, of course, as a regular player in the "Law & Order: Special Victims Unit" cast.
Among the many lauded film and television offerings spotting Ice-T's lengthy acting resume, there are, unfortunately, a handful of projects that are, shall we say, less memorable. And one of those projects is likely the 2000 cheese-fest that found Ice-T getting in big trouble with a pint-sized foe after discovering a fabled pot of gold.     
Ice-T was clearly having some fun fronting the cheesy treat that is Leprechaun in the Hood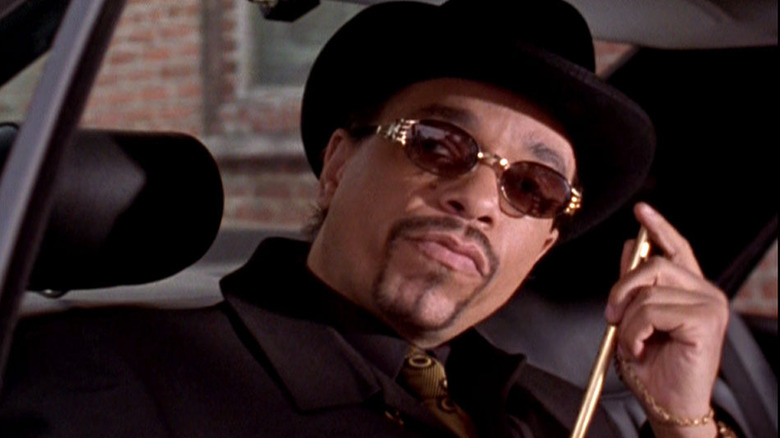 Trimark Pictures
That film was actually the fifth chapter in one of the least likely horror franchises ever produced — one that began with the 1993 schlock-fest "Leprechaun," a film that fronted the talents of both Warwick Davis ("Willow"), and future "Friends" superstar Jennifer Aniston. As noted, Ice-T joined the franchise four films later for "Leprechaun in the Hood," and the man was truly in rare form, shamelessly hamming up for a way over-the-top urban horror farce.
Said farce found Davis reprising his role as the small, but extremely deadly gold-loving ghoul of the title who indeed sets off on a killing spree in the titular locale. He does so after first being released in the '70s by an industrious criminal called Mack Daddy (Ice-T), who narrowly escapes the Leprechaun's wrath and goes on to become a hip-hop producer of note. Unfortunately for Mack Daddy, his fortunes change a couple of decades later when he double-crosses a group of wannabe rap stars, who then take their revenge by vandalizing his office, and naturally setting the Leprechaun free in the process.
What follows is an unabashedly ludicrous horror romp as cheese-forward as you'll find. The schlock is mostly intentional, however. Even if Davis, Ice-T, and the film's creative team lean so fully into the B-movie silliness, "Leprechaun in the Hood" basically plays like a spoof. And it should go without saying, but if you're not into that hyper-specific vibe, you'll find little to love in its 90-minute runtime.