The Subtle Detail In Chicago Fire That Makes The Show Completely Unrealistic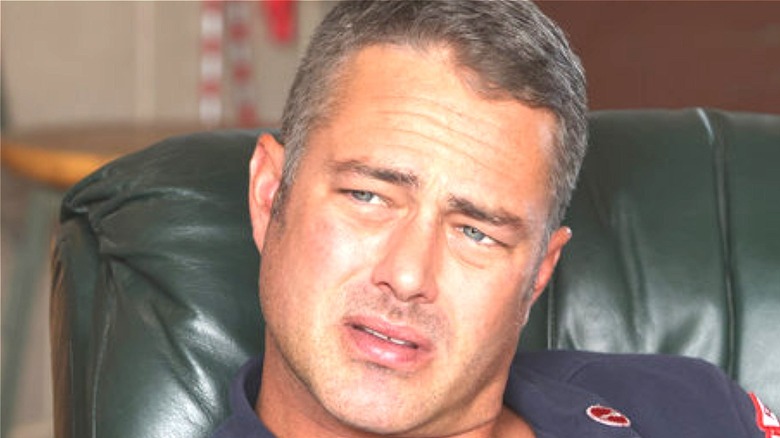 Adrian S. Burrows Sr./NBC
Ever since its debut back in 2012, producer Dick Wolf's action-drama "Chicago Fire" has attracted millions of die-hard fans each week with its ostensibly realistic portrayal of the first responders working out of the Windy City's Firehouse 51. As the initial offering in Wolf's "One Chicago" franchise of procedurals for NBC, the series eventually spun off two equally successful sister shows, with "Chicago P.D." launching in 2014 and "Chicago Med" following suit a year later. Delivering scorching-hot ratings in its usual Wednesday night primetime slot, the series continues to be one of the hottest properties on network TV (per One Chicago Center).
Presented as a grounded, authentic picture of the high-risk, on-duty lives and off-duty personal challenges of its courageous firefighters and paramedics, the truth is "Chicago Fire" hasn't always kept every aspect of the series totally fact-based. In this regard, a subtle detail about one vital piece of the firehouse squad's equipment seems to be utterly unrealistic, at least in the opinion of some veteran real-world firefighters.
The breathing apparatus used in Chicago Fire isn't the real deal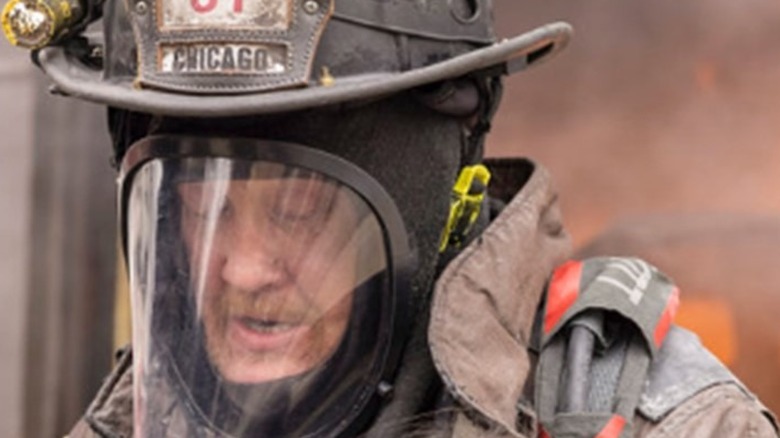 Adrian S. Burrows Sr./NBC
When firefighters charge into a flaming, smoke-filled building, one of the most indispensable pieces of equipment they wear is the Self Contained Breathing Apparatus, or SCBA. And, as noted on the site MyFireFighterNation.com, one of the most popular brands of SCBA is the Scott Air-Pack unit, which may be why it appears to be the unit used in "Chicago Fire." But as pointed out by several veteran firefighters commenting on the Firehouse.com Firefighters Forum discussion titled "TV Show Chicago Fire," the Scott Air-Pak as configured on the show has some serious issues.
Forum poster FyredUp wondered, "So what is wth [sic] the funky face pieces on the Scott masks...Those are NOT standard facepieces. The regulator does not lay flat like that at the bottom of the mask... Is this a new mask I haven't seen yet or something custom made for the show so you can see the actor's face?" Forum member Chenzo agreed something wasn't right with the SCBA, saying, "At least I'm not the only one wondering what in hell is up with those face pieces." Poster FWDbuff attempted to be a bit more charitable about the issue, writing, "...understand that it is a TV show made for entertainment purposes by Hollywood studio-types..." And while producer Wolf would doubtless agree with the later statement regarding entertainment value, this is one subtle but vital detail in "Chicago Fire" that makes the show unrealistic — at least for viewers who seem to have experience charging into actual flaming buildings.