Only Murders In The Building's James Caverly Confirms What We Suspected All Along About Nathan Lane's On-Set Behavior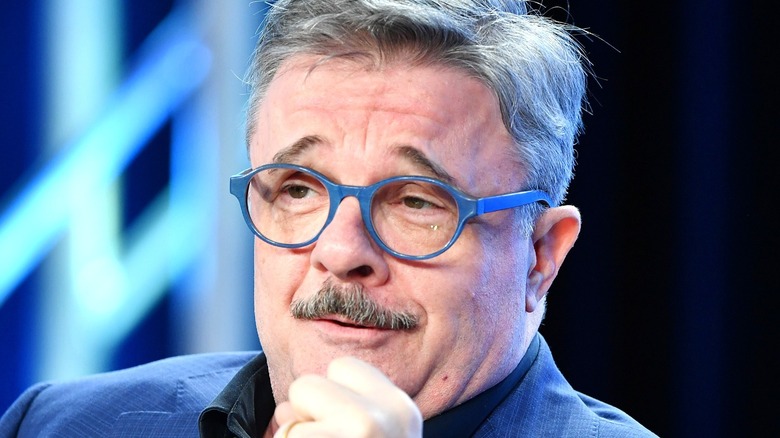 Amy Sussman/Getty
"Only Murders in the Building," a dramedy about three true-crime aficionados attempting to solve a suspected murder in their Upper West Side apartment building while producing a podcast about it, quickly became the most watched comedy release in distributor and streamer Hulu's history (via Boston Globe). This success is due to a tight, nail-biting plot, fabulous writing, and a hat trick starring cast in Steve Martin, Martin Short, and Selena Gomez.
But its trio of unlikely detectives are far from the only household names to appear on the show. With slightly less screen time, Broadway legend Nathan Lane plays the role of Teddy Dimas, a delicatessen owner with a deaf son named Theo who is portrayed by James Caverly. The father-son deli moguls live in the titular building as well, and it is Lane's character who funds our heroes' ramshackle podcast, with suspicious motives of his own.
In a recent AMA interview on Reddit, Caverly opened up about his work with Lane on the hit show and confirmed what fans of the three-time Tony winner have long suspected about his on-set demeanor.
Nathan Lane is "open to all the emotions" thrown at him on set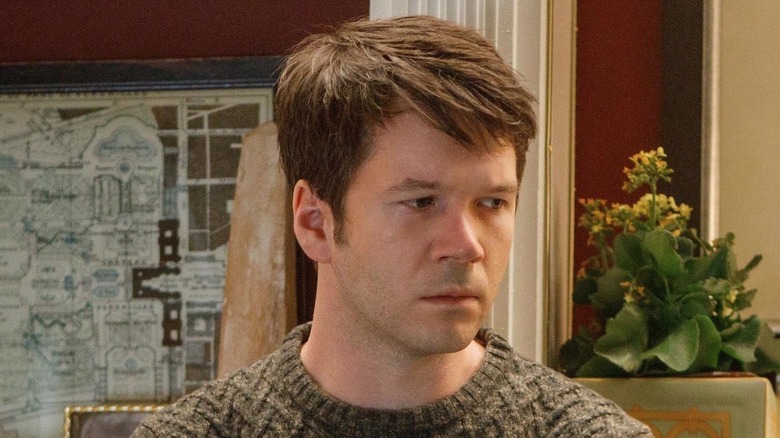 Hulu
Taking to Reddit for an AMA interview with fans, actor James Caverly — who portrays the character of Theo Dimas, heir to his father Teddy's (Nathan Lane) chicken wrap fortune, on "Only Murders in the Building" — fielded questions for several hours, including one about his favorite experience on the show. His answer: getting to work with Lane.
In a show that includes so many A-listers, from Steve Martin to rockstar Sting, that's high praise indeed. Caverly called Lane "a lovely person and a gifted actor." Indeed, Lane's performance as the nefarious deli owner is a sight to behold. The relationship between Teddy and Theo Dimas is one of deeply-felt emotion, even as it becomes progressively darker as the show winds toward its harrowing conclusion.
According to Caverly, this strong emotion was encouraged by Lane, explaining, "He made me feel comfortable on set and open to all the emotions I was throwing at him when we were acting," Caverly wrote, mentioning that he will "forever cherish" the experience. Caverly finished his response by hinting that Theo will return for Season 2, before commenting, "That ending left me flummoxed!"