Is Adam Goldberg Really Leaving The Equalizer?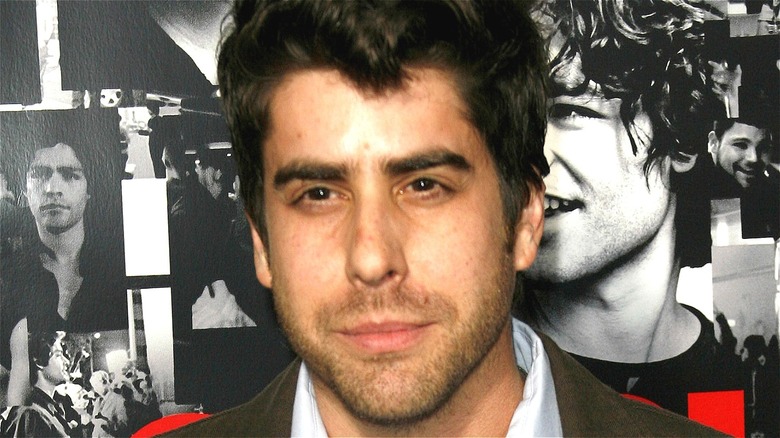 Tinseltown/Shutterstock
Known for his roles in movies and shows like "Saving Private Ryan," "Fargo," and "God Friended Me," actor Adam Goldberg has been a regular cast member on "The Equalizer" since the show's debut in February 2021. A reboot of the 1985 television series, the CBS crime drama stars Queen Latifah as Robyn McCall, a former CIA operative who wants to atone for her past by helping the vulnerable as "the Equalizer."
Robyn functions as a vigilante Robin Hood, but she does have several allies in her fight. These include NYPD detective Marcus Dante (Tory Kittles), old friend Mel Bayani (Liza Lapira), and Mel's husband, master hacker Harry Keshegian (Goldberg). Harry faked his death years ago with Robyn's assistance and he's been a loyal ally ever since.
Goldberg has remained a regular cast member on the show's second season, which is currently airing. However, recent developments in the plot have made "Equalizer" fans wonder if he's about to exit the series. Here's the truth about whether or not Adam Goldberg is leaving "The Equalizer."
Harry was arrested but that doesn't mean Adam Goldberg will leave the show
After Harry got arrested in the most recent Season 2 episodes of "The Equalizer," saying goodbye to Mel seemingly for good, it appeared that actor Adam Goldberg might not have a place on the show any longer.
However, that doesn't seem to be the case. Goldberg is still credited as a cast member on the show, and in the most recent episode, Harry got out of prison thanks to ex-CIA director Bishop (Chris Noth). The caveat of his release is that Harry can't touch a computer ever again.
This seems like a plot point the show may try to work around, or it may find a new role for Harry as part of Robyn's crew. As Harry is stubbornly loyal to Robyn, it would make sense that he'd want to find another way to aid her mission. The last two episodes of Season 2 haven't aired yet, but they may provide answers as to how Harry, and Adam Goldberg, will fit on "The Equalizer" going forward.