Donald Glover's Spider-Man: Homecoming Role Reportedly Revealed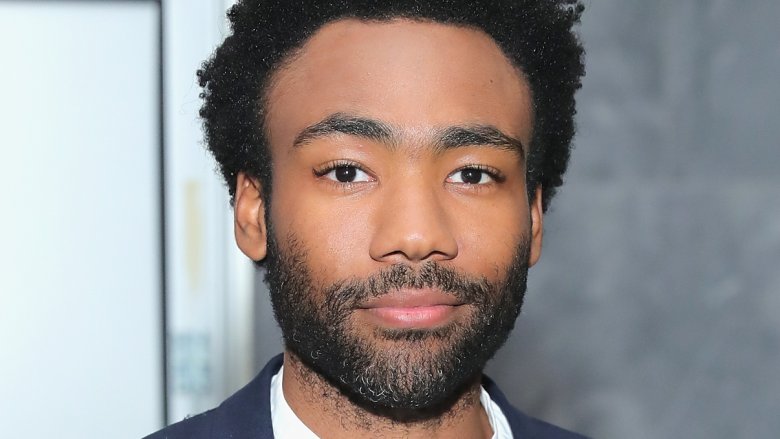 Getty Images
Contains spoilers for Spider-Man: Homecoming
It was meant to be a secret, but if you simply can't wait to find out which character Donald Glover plays in Spider-Man: Homecoming, it seems like the cat is out of the heavy-duty bag.
In Marvel's press junket information for the film (via MovieWeb), Glover is credited as playing Aaron Davis. Die-hard fans know that, in the Ultimate Marvel comics, Davis is the alter-ego of the villain known as the Prowler. Although the Prowler first showed up in the '60s, the Aaron Davis character didn't become the villain until recently.
This version of the Prowler is a cat burglar who has no super powers, but is naturally inventive despite having no formal education in science. 
There's also another reason that the reveal is important. In the comics (and apparently in Homecoming), Davis is the uncle of Miles Morales, the Brooklyn kid who eventually assumes the mantle of Spider-Man. Morales will be featured in Sony's currently untitled animated Spider-Man movie, and Oscar winner Mahershala Ali will reportedly voice Davis. 
It should be noted that nothing is really official yet, but Marvel Studios president Kevin Feige seemed to confirm Glover's character in a recent chat with ScreenCrush. The interviewer said that Glover's character mentions his nephew, and that fans know that his nephew is Morales. That means that Morales could exist somewhere within the Marvel Cinematic Universe.
"All of those little things are just easter eggs for fans until they're something more than that," Feige said. "But anything that's happened in the books is potential material for us. In the meantime, I think Miles is a big part of the animated movie that Sony's making. But where we go... we definitely want you to go. He's there. He's there somewhere."
We'll find out everything for absolute certain when Spider-Man: Homecoming lands in theaters July 7. Until then, find out why the movie will be better than you think.