Betty White's Career Left The Actor With A Massive Net Worth At Her Death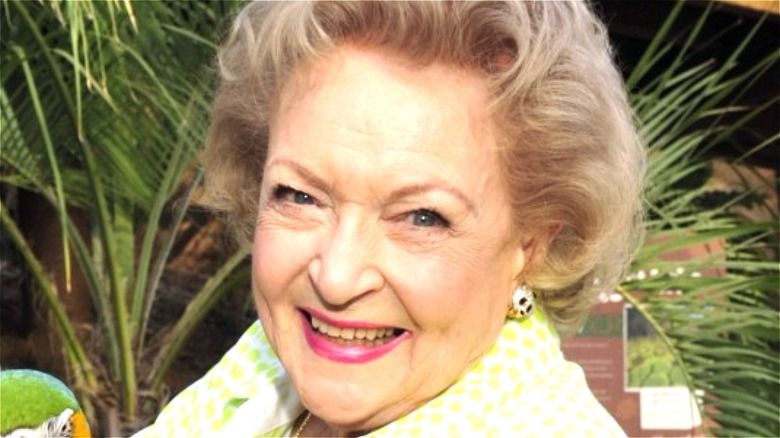 John M. Heller/Getty
The death of Hollywood icon Betty White was announced on Friday, December 31, just weeks before her 100th birthday. With a career spanning over nine decades, White managed to amass quite a fortune for herself. But exactly how much could "The Golden Girls" star and longtime actor have racked up? The number will likely surprise you. 
You see, White has been collecting checks since before the Korean War — appearing both on television and the big screen (via IMDb), including in a number of projects that many people forget about, like "Toy Story 4," in which she played Bitey White. There's also her longtime role as Elka Ostrovsky on "Hot in Cleveland." 
When it comes to legends like White, it can be hard to guess exactly what they made over the years — especially since a lot of her work came from cameos and one-time appearances — but White has never been one to complain. Judging by her reported net worth at the time of her death, it's easy to see why. 
White estimated to be worth $75 million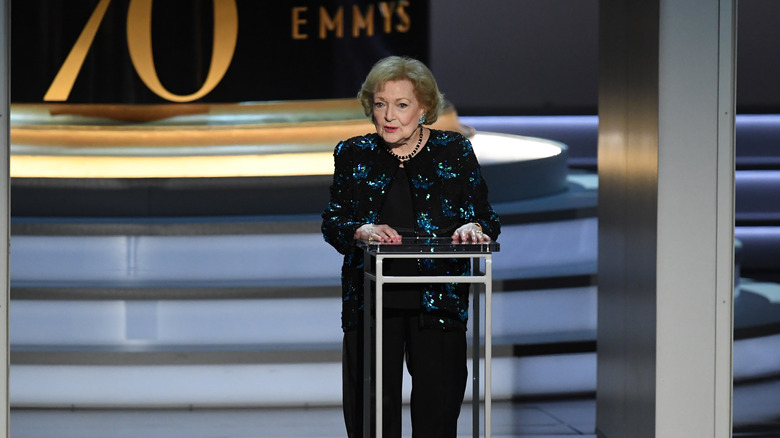 Kevin Winter/Getty Images
At the time of White's passing, "The Bold and the Beautiful" star had a reported net worth of $75 million (via Celebrity Net Worth). This ultimately stemmed from her near century-long career, which began when she was just eight years old. The veteran star was also known in life for her frugal eating and drinking habits, which undoubtedly contributed to her low burn rate. 
"When she's at home, the Golden Girls alum likes to enjoy her favorite snack, 'hot dogs and French fries,' and sip on a 'vodka martini' in her living room," detailed Closer Weekly in a 2020 profile piece, which included quotes from one of White's close friends (via Outsider). "Sometimes, she even goes to the kitchen to 'whip up a grilled cheese sandwich' and Betty will accompany that with a nice 'can of tomato soup,'" the outlet reported. 
With no biological children to inherit White's fortune, it's not exactly clear at this time what will become of the ample estate. White leaves behind three stepchildren from her marriage to Allen Ludden — Sarah, Martha, and David Ludden — so they could very well be getting a portion of the net worth. It's equally likely that White left a large sum to one of the many animal charities she supported in life. Only her attorney likely knows at this time.