The Character Everyone Forgets Amy Adams Played In That '70s Show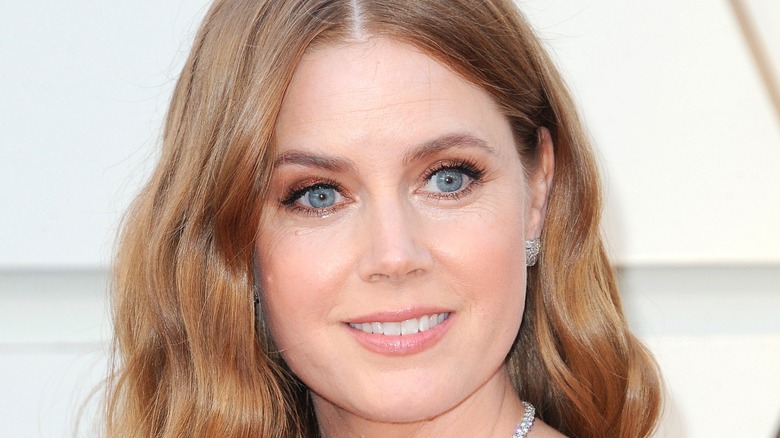 Tinseltown/Shutterstock
Amy Adams has become one of the most versatile actors of the 21st century. Her roles are prolific as they are varied. Some of Adams' best movie and TV performances include an alcoholic reporter, a princess, and a con artist. With an impressive six Oscar nominations, outlets such as The Ringer are calling for Adams to finally get the recognition she has been robbed of. In recent years, the actor has worked with acclaimed directors such as Denis Villeneuve and the sadly departed Jean-Marc Vallée (via Deadline). And while these roles gave her a place in the hearts of audiences for years to come, she had more humble beginnings.
One of Adams' early roles was for one episode on "That '70s Show." The sitcom ran for eight seasons and jump-started the careers of Topher Grace, Ashton Kutcher, and Mila Kunis. Even though "That '70s Show" is producing a spinoff, the main series is no longer streamable on Netflix after letting the rights lapse (via What's On Netflix). However, those who don't mind buying individual episodes or seasons may be able to spot Amy Adams in one specific episode.
Amy Adams played rich girl Kat Peterson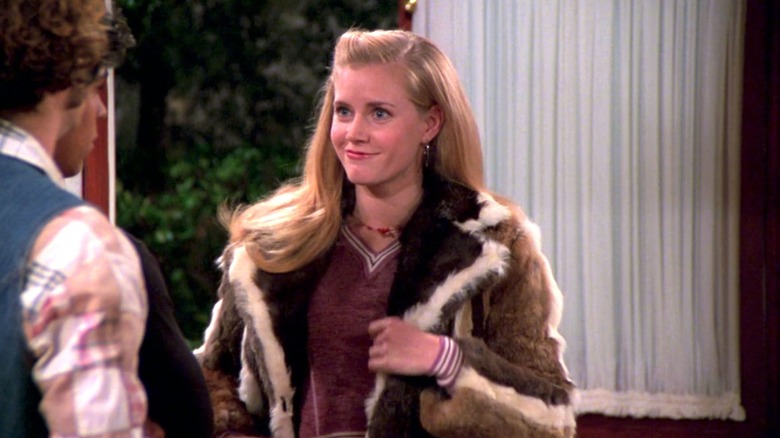 Fox
At the height of its popularity, "That '70s Show" had a wide range of guest stars. Before she broke out, Amy Adams played rich girl Kat Peterson. With the gang not being the most popular group in their high school, Kat's appearance in Eric Forman's (Topher Grace) basement was an odd one. Kat appeared to casually hook up with Steven Hyde (Danny Masterson) when no one else was around. However, when Hyde and Kat run into each other at a house party, she ignores him in favor of her more popular friends.
Though just at the beginning of her career, Adams fit in well with the dynamic of the group. Her comedic timing matched those of her co-stars and it was a shame she was only in one episode. "That '70s Show" was one of many bit roles that soon led to bigger things. Adams also went on to appear in "Buffy the Vampire Slayer" and "The Office" (via The List). It was a short ride to her first Oscar nomination in "Junebug," though many are hoping to still see her nab an Academy Award win one day.