T.J. Miller Teases Weasel And Dopinder Storyline In Deadpool 2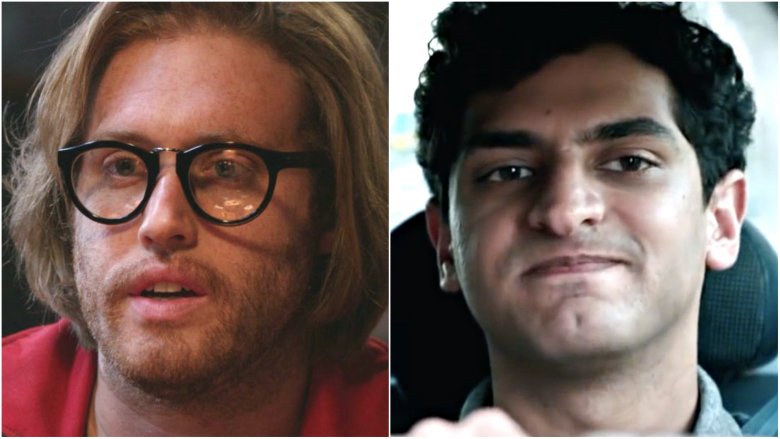 Sounds like two of the funniest characters in Deadpool might share some screen time in the sequel.
T.J. Miller, who plays Weasel, the bartender/best friend of Wade Wilson (Ryan Reynolds), told ScreenRant that there are plans for his sarcastic character to cross paths with Dopinder the lovesick cab driver, played by Karan Soni. 
"We're shooting in August and September and it's going to be even more Weaselicious," Miller said. "The cab driver, Karan Soni, and Weasel have a pretty funny storyline, which I'm not positive is going to be in [the movie], but [the writers] were talking about it and it was really making me laugh."
Although the two characters never met each other in the first Deadpool movie, Miller co-starred with Soni in Office Christmas Party. "He's very funny, very quick," Miller said. 
Although he warned that we probably shouldn't get our hopes up about the misadventures of Weasel and Dopinder just yet, Miller did say that the writers are developing more supporting characters for the future. "I think they're really building out the world and deciding kind of what's next."
Of course, Deadpool and Cable (Josh Brolin) will appear in the X-Force movie after Deapool 2. And, honestly, we never really thought about it before, but an entire spinoff dedicated to Weasel and Dopinder would probably be gold. That might be wishful thinking, though.
Ryan Reynolds already shared a photo from the set, which revealed that Deadpool will revisit a familiar location in the sequel, directed by David Leitch. We'll certainly hear more as production ramps up later this summer.
Until then, check out some of the biggest dangers and details behind Deadpool 2.