Chris Columbus Confirms What We Suspected All Along About Emma Watson's On-Set Behavior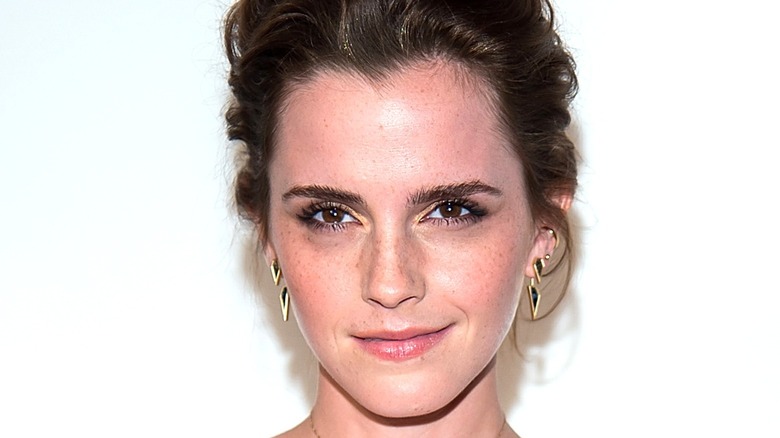 Michael Stewart/Getty Images
Some actors are totally different from the characters they play on-screen... and sometimes, they're so similar that it's obvious as to why they got the part in the first place. According to one of the "Harry Potter" directors, the latter was true for a major member of the cast.
"Potter" fans got the best New Year's present of all time with HBO Max's 20th reunion special, "Return from Hogwarts," which brought everybody's favorite magical cast back together to explore the original set and reminisce about their time together. Alongside cast members like Daniel Radcliffe, Emma Watson, Rupert Grint, Bonnie Wright, Evanna Lynch, Matthew Lewis, and more, several directors who helmed different "Potter" installments returned and shared their own on-set stories.
Directors like Alfonso Cuarón, Mike Newell, and David Yates, who helmed later installments of the franchise, were on hand, as was the series' first director, Chris Columbus ("Home Alone," "Rent"). As it happens, Columbus had some interesting tidbits about who was exactly like their character: Watson, who plays the whip-smart witch Hermione Granger. Here's what Chris Columbus had to say about working with Emma Watson and why she was the perfect Hermione.
Emma Watson was exactly like Hermione Granger on set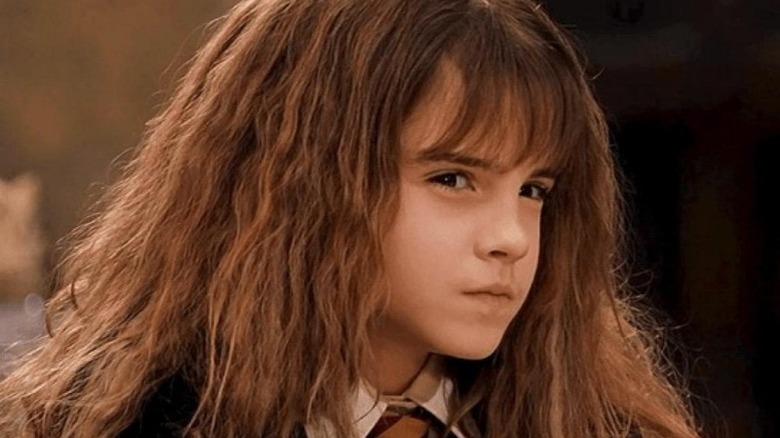 Warner Bros.
Seeing Watson, Radcliffe, and Grint sit down together after watching them play Hermione, Harry, and Ron for so many years was pretty heartwarming, and as they discuss their meteoric rise to fame, Columbus confirms that Watson was just as smart as Hermione on set.
After showing footage of a press conference where Watson addresses her newfound notoriety, a grown-up Watson appears, saying that Hermione "made complete sense" to her as an actress, continuing, "That's me. I am that girl."
According to Columbus, this was entirely true. "Emma was arguably the smartest person on set," Columbus admitted. "And I'm talking about everybody. She was a brilliant kid." Considering that she was playing a character frequently referred to as "the brightest witch of her age," this comes as no surprise, and just confirms that nobody could have played the role better than Watson did.
You can relive Watson's career-defining performance and what she has to say in the reunion on HBO Max, the exclusive home of the original films as well as "Return to Hogwarts."