Here's How Much Money Emma Watson Made From Harry Potter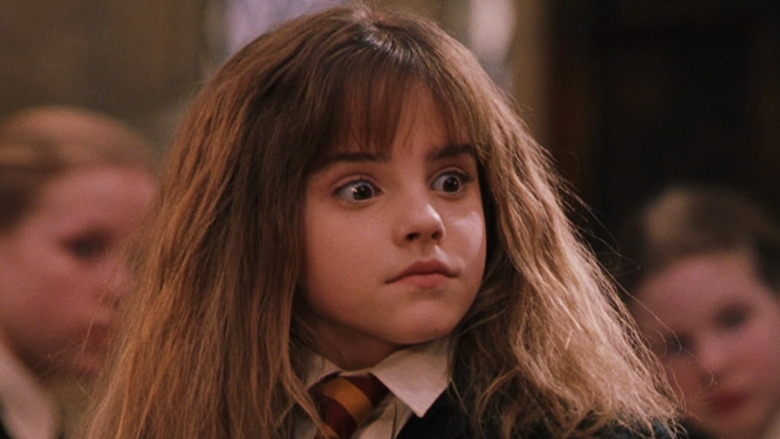 Warner Bros
Nowadays, Emma Watson is recognized for her roles in touching dramas like "The Perks of Being a Wallflower" and "Little Women," but fans of the actress have been aware of the Brit's talents since she was 11 when she debuted on the big screen as Hermione Granger in 2001's "Harry Potter and The Sorcerer's Stone." Watson stole many a scene with her portrayal of the bookish, Muggle-born heroine in all eight films of the "Harry Potter" franchise. Watson, along with co-stars Daniel Radcliffe and Rupert Grint, shot to global stardom as the magical trio, making them multi-millionaires before they even began attending high school. 
Since the last of the "Harry Potter" films debuted in 2011, Watson has appeared in 10 films to date. That's a steady stream of work, considering she is also busy with her philanthropic work as a Women's Ambassador for the United Nations. Based on how much she made from the "Harry Potter" films, it stands to reason that the successful child actress has the convenience of carefully considering which roles to take and when to focus on her other endeavors. In fact, based on how much she made from the franchise, the actress and activist would never have to work another day in her life if she preferred.
Most of Emma Watson's fortune comes from Harry Potter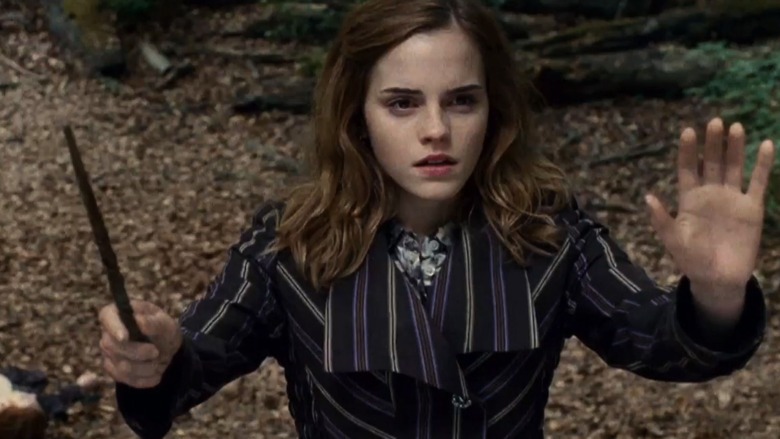 Warner Bros.
Emma Watson reportedly had to audition eight times for the role of Hermione Granger — a grueling challenge for a 9-year-old at the time. Her elders didn't cut her any slack when she was cast, either. She told The Hollywood Reporter that despite her earnings, her parents kept her on a strict allowance of $75 a week until the age of 17. Once she learned how much she had earned after six films, she told the outlet she "felt sick" and "very emotional."
At the time of the interview in 2010, the young actress was already worth $32 million. After "Harry Potter and the Deathly Hallows — Part 2," the last installment in the series, her net worth rose to an estimated $70 million.
Despite her riches, Watson keeps a low-key lifestyle. Her Instagram has been inactive since mid-2020, and according to the Daily Mail, she's taking time off acting to focus on other projects and her relationship with Los Angeles-based businessman Leo Robinton.