The Creators Of South Park Are Set To Make A New Horror Film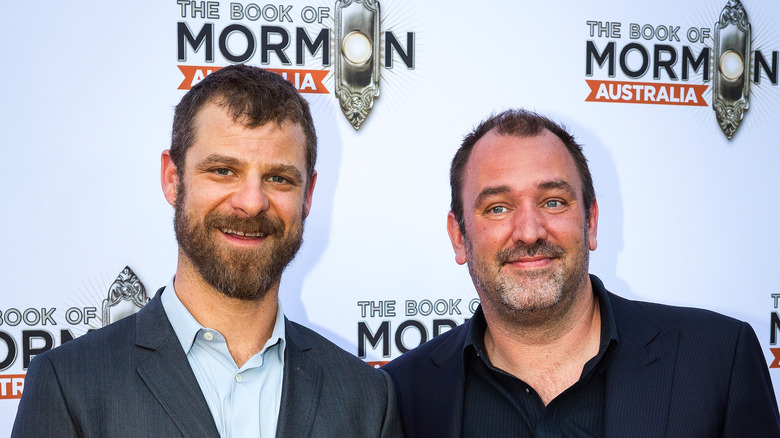 Chris Hopkins/Getty Images
For Matt Stone and Trey Parker, 2021 may as well be 1999 again. The comedy duo recently signed a $900 million deal with ViacomCBS for six more seasons of their popular and controversial animated series "South Park," and their second film in the franchise, "South Park: Post Covid," was just released earlier this year. The special was made available exclusively on Paramount+ and the duo has 14 more films currently in the works for the streaming service. Add another licensing deal with HBO Max, and it's clear to see that their show about four friends in Colorado is still as relevant today as it was back when it first debuted on Comedy Central.
Stone and Parker have been able to play with comedy in other successful ways such as their cult-classic marionette comedy "Team America: World Police" and their hit Broadway musical, "The Book of Mormon." Now, with more than 20 years of work in entertainment, it seems like the two are interested in exploring a completely different genre altogether.
Matt Stone and Trey Parker are looking beyond South Park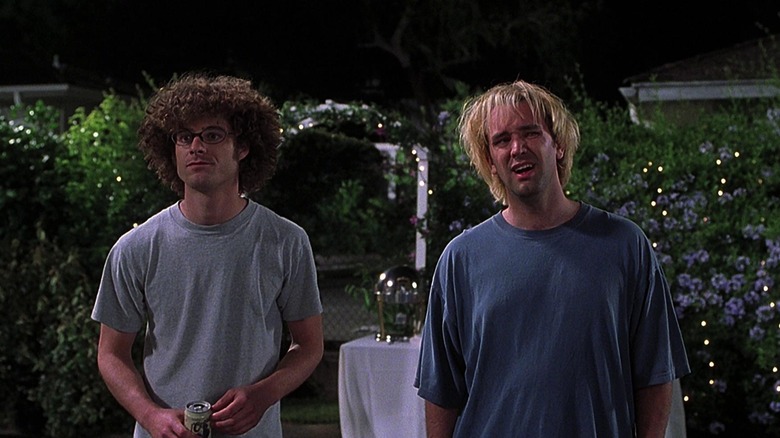 Universal Pictures
In an interview with Bloomberg, Matt Stone went on to talk about the various projects that have been in development over the past few years. Some of those projects include a new "South Park" 3D video game, a film that utilizes deep-fake technology, another musical, and a horror film. Details are scarce for the horror project at this time, but some wouldn't be surprised if it were to be similar to "Cannibal! The Musical," a 1992 black comedy that Trey Parker wrote, directed, and starred in. The film is a loose interpretation about the life of Alferd Packer, a prospector who was also known as The Colorado Cannibal.
In addition to those projects, the team also has plans to expand towards other ventures outside of media. "I think we're really for the first time going to bring Tegridy Weed into real life, Stone said. "We are gunning for this restaurant that's just been abused in Colorado. It's Trey's dream to revamp Casa Bonita."
Clearly the creators have big plans for the future. Speaking of the future, fans are excited for "South Park" Season 24, though it currently has no official release date.