Stephen Sondheim Once Made Trey Parker The Offer Of A Lifetime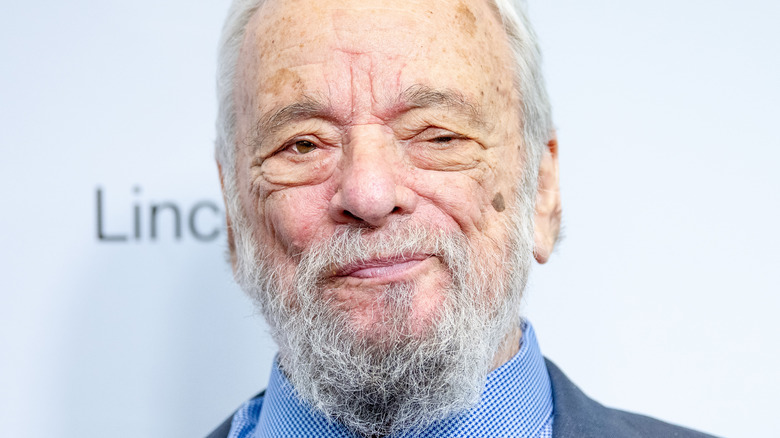 Roy Rochlin/Getty Images
Stephen Sondheim — who recently passed away at the age of 91 — was one of the most gifted composers and lyricists of all time. Known for his musicals, he gave the world several classics, including "Sunday in the Park with George," "Gypsy," "Merrily We Roll Along," "A Little Night Music," and more. He was a creative and versatile mastermind who operated in several genres, but his work always contained a personal and profoundly human quality that struck a chord with his fans.
Hollywood has also been drawn to Sondheim's genius on numerous occasions. Several of his works have been adapted by filmmakers throughout the years, with "West Side Story" arguably being the most famous of the bunch. Now that Steven Spielberg's remake is set to hit theaters, the Broadway legend's magic will be felt again on the big screen.
Unsurprisingly, Sondheim had many admirers in the entertainment world, including "South Park" co-creator Trey Parker. That being said, Sondheim was also very fond of one of Parker's projects which led to an incredible offer.
Stephen Sondheim's love of a Trey Parker film spawned an offer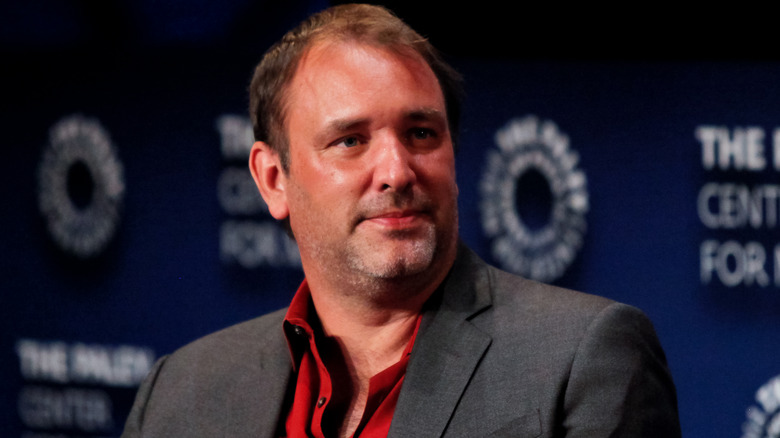 Tibrina Hobson/Getty Images
Trey Parker is no stranger to stage musicals, having co-written "The Book of Mormon" with Matt Stone and Robert Lopez. Then again, musicals have informed Parker's creativity since the beginning of his career, as seen in projects such as "Cannibal! The Musical" and "South Park: Bigger, Longer & Uncut," among others. His talent didn't go unnoticed by Stephen Sondheim, either.
The official "Book of Mormon" Twitter account recently shared a letter Sondheim sent to Parker back in the day, which ended with the Broadway legend asking the "South Park" genius if he'd like to collaborate on a stage musical. That said, his main reason for writing to Parker was to praise one of his most ill-fated projects.
"I saw 'Team America' and voted for it as the best movie of the year (a fat lot of good it did you)," Sondheim wrote. "I gather from friends to whom I've burbled on about it that it was treated rottenly by the critics and that you are much discouraged. I can't blame you, but then again, this is the time of discouragement. In any event, congratulations to you and your partner [Matt Stone]."
Sondheim was a fan of "Team America: World Police" from the outset, but at least the movie has grown on critics since its release. At the time of this writing, the puppet comedy has a 77% fresh score on Rotten Tomatoes and has developed a cult audience that loves its biting satire.